There is no doubting the popularity of the Laura Ashley brand when it comes to home interiors and furnishings and the iconic brand has now ventured into fitted furniture and teamed up with Mark II Distributers to offer what is being marketed as a more upmarket brand of kitchens.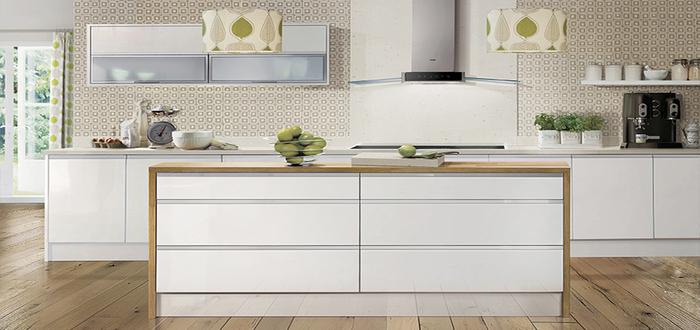 Shown above is the Portobello Cotton White Kitchen, which is joined by another 13 kitchen ranges, based on 5 designs, namely the aforementioned Portobello and Islington which cover the contemporary styles with the classic range better represented with 3 variations of the Tetbury style, plus one in Malvern and two under the Burford name.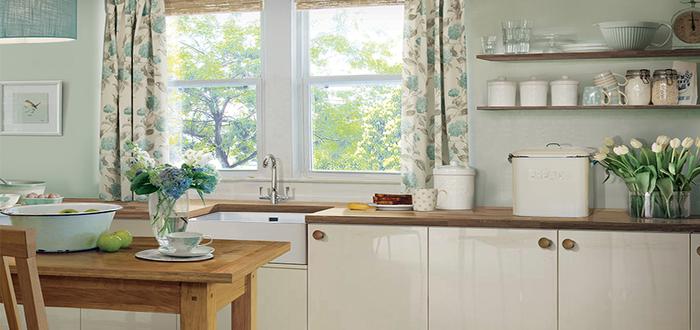 Design and fitting is free and they come with a 25 year guarantee but there is some industry confusion over the Mark II brand.
Previously, the distribution arm that supplied kitchens on behalf of Tesco and Wickes, namely Mark II Distribution, of which Mark II Home Group was part of (i.e. now handling the Laura Ashley brand) was sold by chief executive Nick Hopkinson to Ultra Finishing earlier this year, and his recent comments in a KBB magazine drew some criticism as he appeared to pour scorn on the very products he was previously distributing.
Hopkinson was quoted as saying "often people that are annoyed because they've been to B&Q or Wickes and been ignored…. We'll be looking to take market share from the likes of Magnet, B&Q, Wickes and Wren, but not from the independent, as we'll be selling at about the same price as them."
His other quoted comment on his perceived indifference between high-street brands and high-end brands, caused some head scratching in that he was quoted as saying, "A Poggenpohl compared with a Wren kitchen, sadly, is very similar,"
Granted you would expect some self promotion but to suggest high-street brands and high-end brands are essentially the same seems somewhat foolish as whilst you can argue an Audi A3 and an Audi R8 are essentially (similar) in that they both have 4 wheels, an engine, and steering wheel, they are different in price, because the materials in the two are considerably different in many areas.
So by the same logic are we then to suppose that the high street brand of Laura Ashley from Mark II is essentially closer to the other Mark II high street brands of Wickes or Tesco kitchens than high end like Mark Wilkinson?