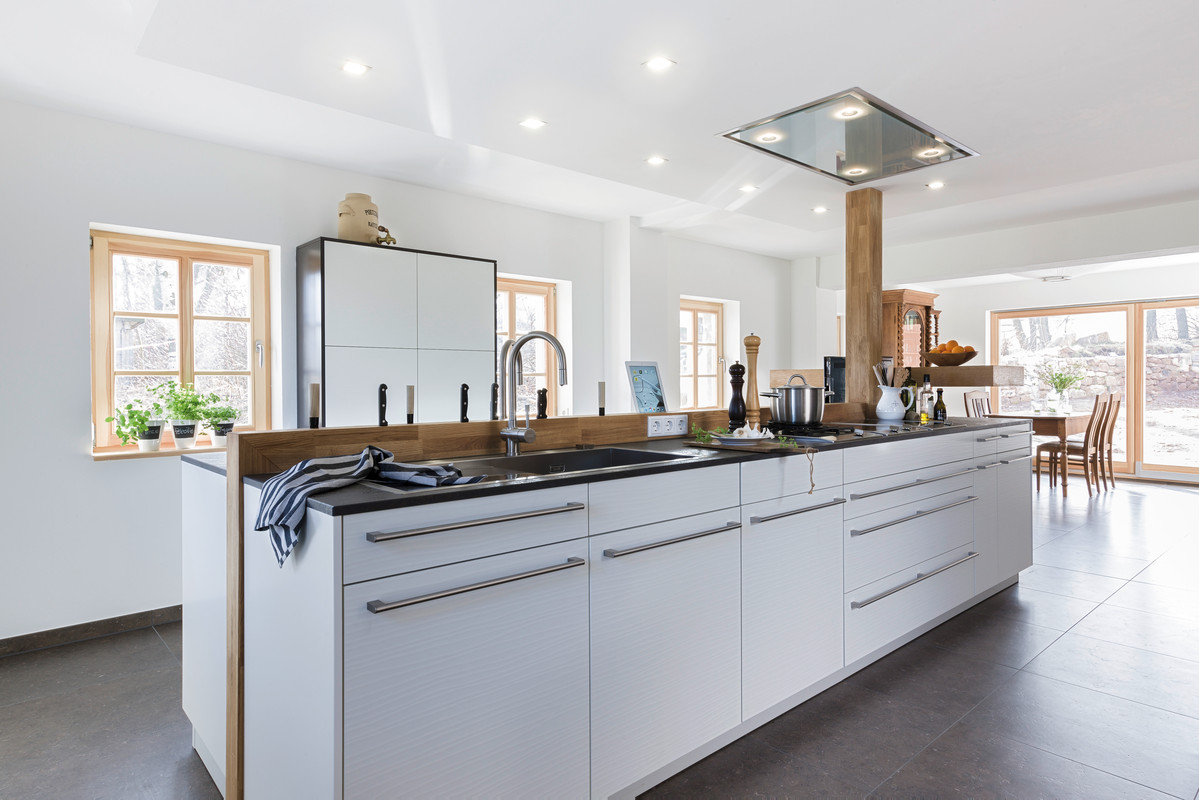 In July 2014, and for the third time running, LEICHT is again able to proudly carry the desired title of 'Most Attractive Kitchen' in Germany
The Musterhausküchen-Verband awards in conjunction with ZuhauseWohnen magazine celebrates creative planning services, the combination of current kitchen trends with timeless design and excellent quality.
And it is the successful combination of warm tones and natural oak in conjunction with modern, cooler-toned painted surfaces in white that encouraged the jury to award the LEICHT kitchen seen here, the most beautiful kitchen award again, for 2014.
The LEICHT outfitters have already proved their ability to handle the uber contemporary product creatively a number of times in the past and regular placements in the Top 5 of the "most attractive kitchens in Germany", competition held by Musterhausküchen-Verband in conjunction with ZuhauseWohnen lend impressive support to this achievement.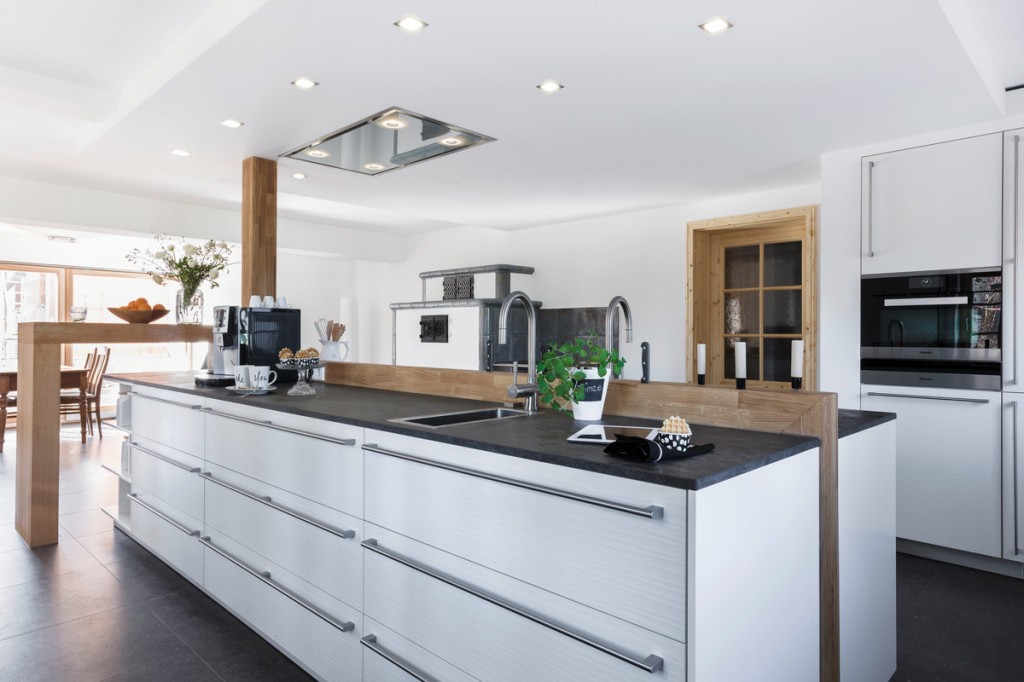 The contemporary kitchen which won this coveted title was fitted in a private home in Erzgebirge, Germany and subsequently featured in ZuhauseWohnen magazine.
German kitchen brand Leicht is to continue the expansion of its UK dealer network, aiming to recruit 30 new UK showrooms over the next three years, bringing the total number of UK Leicht dealers to 90.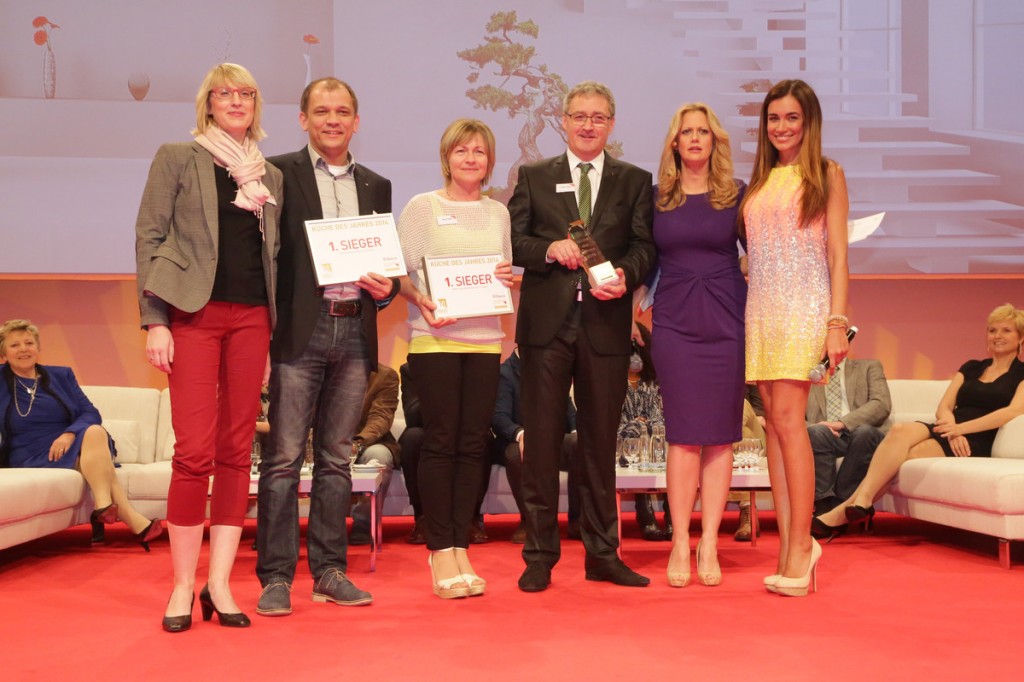 For more than 80 years now, LEICHT has been causing a stir with premium kitchens. The expert interaction of all components and the brilliant combination of material, colour, architecture and light make kitchens come to life. We have always created fitted kitchens with design- and function-oriented product innovations in our very own Interior-Design-Studio. We develop exclusive kitchens oriented to the market and to our customers' desires. Kitchen lovers can surpass themselves with LEICHT kitchens as there are no limits to individual kitchen planning. Whatever design elements customers ultimately end up choosing, a LEICHT kitchen is always the focus of domestic life, a place where family members converge and guests feel comfortable. With our innovative planning components and flexible modules, kitchens can be developed to suit your own personal vision.