TKC Kitchens, otherwise known as TKC Components has worked with one of its retailers, Lilyann Interiors to help a family after their former kitchen retailer went out of business.
Its sadly a common sight in today's uncertain times for the Kbb sector that homeowners are left out of pocket and inconvenienced when they have their kitchen planned, purchased and are in the process of waiting for delivery, when their retailer goes out of business.
In a nice act of kindness TKC Components and one of their retailers, namely Lilyann Interiors of Stoke-on-Trent, came to the rescue to help restore the home of a mother and son who were left stranded without a kitchen when their previous retailer closed, not too long after the order was placed.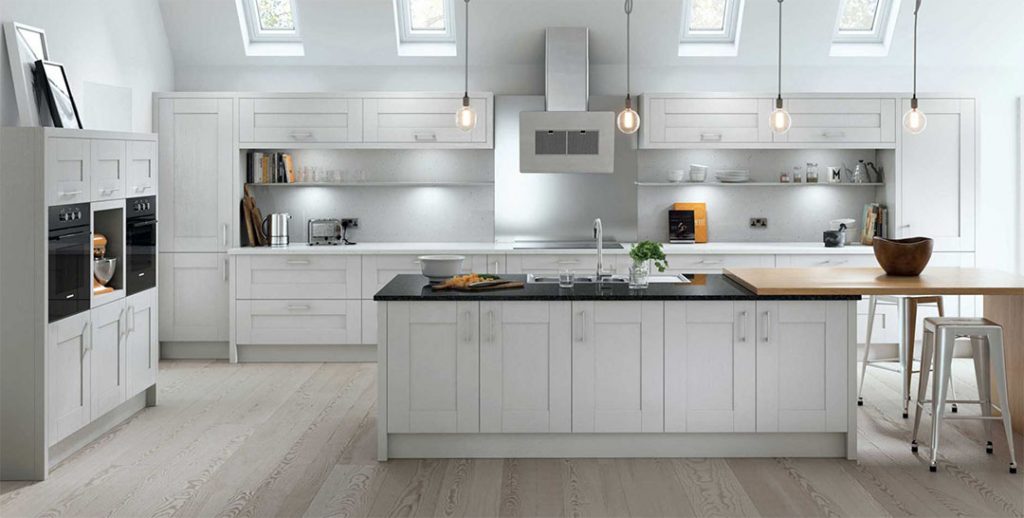 TKC Kitchens supplied a Cartmel door style kitchen, through Lilyann Interiors, to a lady named Lesley Whittaker.
Lesley, whom some 17 months ago purchased a new kitchen from a retailer that then shut down without warning, was in the worst situation. Not only did she face losing out financially, but the previous retailer had ripped out her existing kitchen in preparation for installation, leaving Lesley with no kitchen at all.
Lesley Whittaker and her son were then left facing 'significant financial loss' and had no surplus money to buy another kitchen.
When Gary Owen, owner of Lilyann Interiors, heard about the family's ordeal, he involved TKC who provided a full kitchen at a display rate cost and more still, Owen then sent his team of installers to fit the kitchen for free.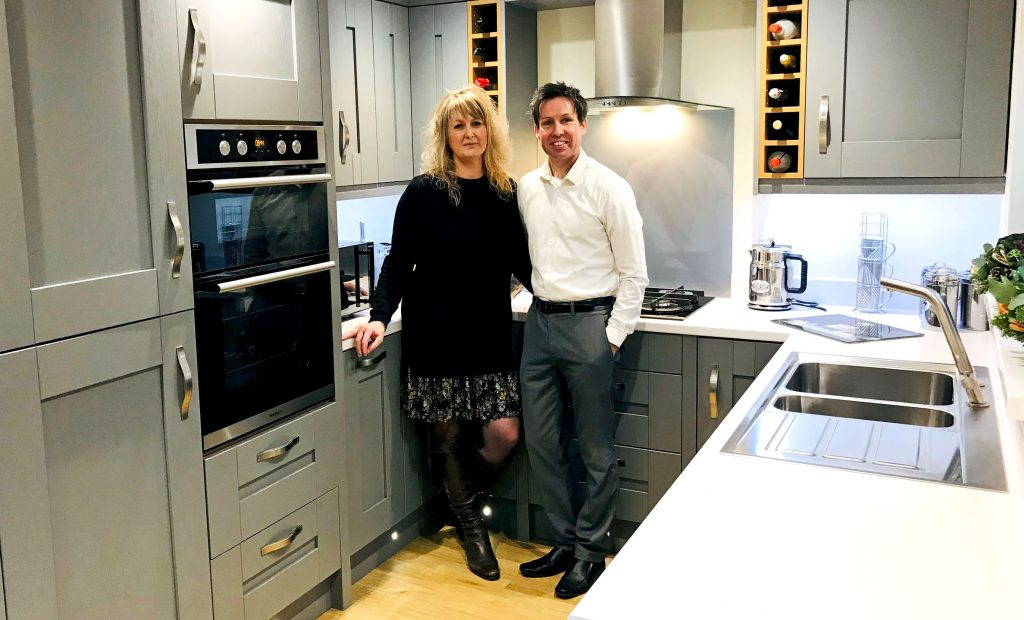 Lesley Whittaker, commented: "Gary from Lilyann Interiors and TKC have helped me put my life back together and restore my home. I'm so grateful that good honest companies like TKC and Lilyann Interiors still exist. Lilyann's customer service and their team of installers were amazing! The whole process and care was second to none. The quality of the kitchen is fantastic and I can't stop looking at it."
Tips For Minimising Effects of a Kitchen Retailer Going Bust
Whilst retailers big and small and even the manufacturers of kitchens themselves can and do go bust, there are a couple of tips that can help minimise the risk and potential fallout of a kitchen company going bust.
Do your Due Diligence – Whilst decades old companies go bust, it is more likely that newer retailers (less than 18 months old) go to the wall in bigger numbers. Has the company been at their location a number of years? Have they got years worth of customer projects to demonstrate?
Get a written contract – your contract should outline the full scope of the project and make sure every item sold to you (verbally), duly appears on the contract and at the agreed price, before signing.
Keep your contract to hand – Whether you get your money back depends on the company's exact situation, and how far along your order is, since being placed. Having a copy of the contract helps cement your position if you have to deal with the Administrators.
Never Pay 100% up front – Never pay 100% upfront but ask for staged payments to coincide with the stages of the project from: Design, Furniture Ordering, Appliances and Worktops, then Installation and finally Remedial's. Most kitchen firms will stage their payments over a deposit and two or three staged payments. Warning signs should flash if the retailer demands 100% upfront, especially for larger (£15-40k) projects. If they are asking for all the money upfront it is highly likely they dont have any credit terms with their supplier/s, which is often a sign of company distress.
Always pay on Credit Card – Paying on credit card gives you far more consumer protections than if you paid by cash or bank transfer. What is known as a Section 75 Consumer Protection, means that your credit card must protect purchases over £100 for free, so if there's a problem you could get your money back.
Sadly, businesses going out of business is part of everyday life but when it does happen it can have devastating consequences so it is best to always do your due diligence, get the contract, keep hold of said contract and always pay by credit card.
Even if you have cash, pay by credit card (to get the protection) and pay the balance off in full. You may also benefit from points or airmails from putting such a large purchase on your credit card.
But the peace of mind in knowing that you stand to get refunded for most, if not all of your monies paid, is worth its weight in gold, as it is far less likely that another retailer like Lilyann Interiors and TKC Components will come to your rescue.