Arnold Laver the timber and construction materials distributor has launched Meganite, a new stone-effect surfaces brand into the UK.
If you can brave the woeful website of meganite.com (and believe us, it does drive you insane) and you get to see some of the styles and shapes the Meganite has been crafted into, it does look amazing. Meganite can be used for kitchen worktops, wall coverings, splashbacks, counter tops and shower walls and is intended for both commercial and residential applications.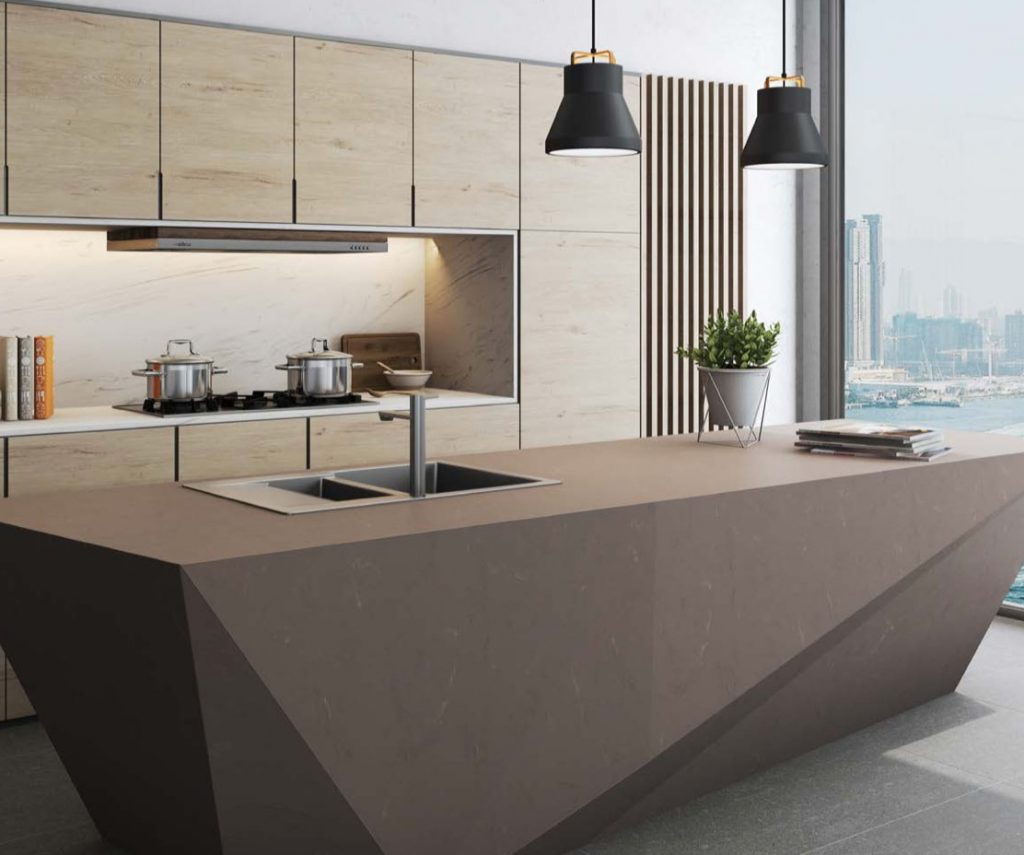 Perhaps Laver is onto a trick here in that what Meganite lack in ability to market to the UK homeowner, Laver have in spades.
Arnold Laver has said that the Meganite Movement product series from the US-based manufacturer has been introduced in the UK in direct response to the trend for high-quality marble and concrete surfaces and is said to be suitable for a wide range of applications in kitchens and bathrooms.
Meganite is an acrylic solid surface that provides a highly durable, versatile, hygienic and beautiful solid surfaces that can be used in both horizontal and vertical applications and is widely used in commercial, healthcare, food service and residential markets in the US. Fast food chains KFC and BurgerKing, Starbucks and commercial partners such as Hilton DoubleTree hotels and Apple use the Meganite surface in their outlets.
Meganite offers a high degree of safety and cleanliness with certifications like:
Food Equipment Materials – NSF-51 for Food Zone and Splash Zone
GreenGuard Indoor Air Quality and GreenGuard Children & School for good indoor air quality and low VOC
Class 1/A for Flame Spread
Compliance to the 151 Substance of Very High Concern (SVHC) published on June 18, 2012 by European Chemical Agency, a part of European Union.
Recycled Content for More Sustainable Living (LEED points contributor) by SCS Global.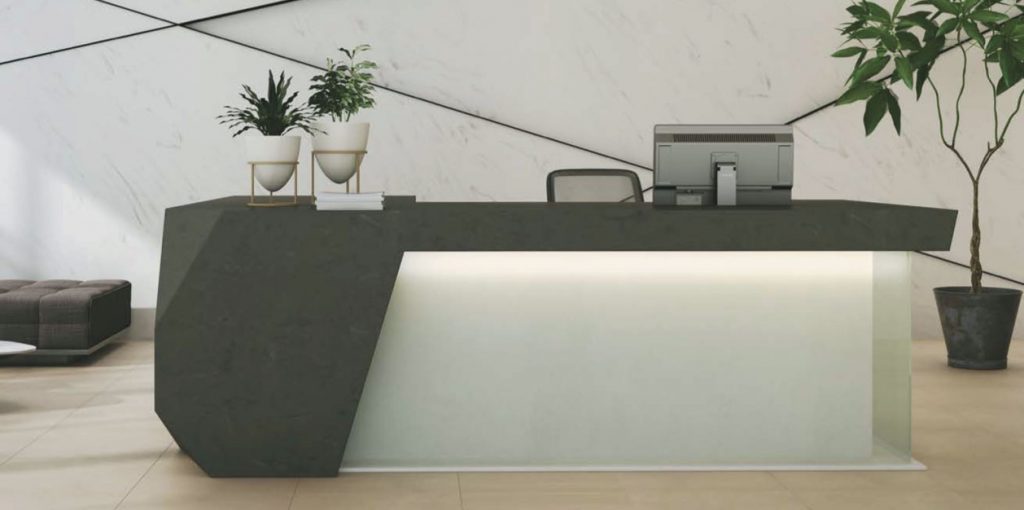 Terry Palmer, category director at Arnold Laver, said: "Meganite's Movement Series is specifically designed to bring elegant, modern patterns and contemporary design styles to environments that face substantial wear and tear, because the product looks fantastic, is hard-wearing and easy to clean and maintain.
"The design of Meganite's Movement Series is inspired by luxurious natural stone and it boasts diverse aesthetic appeal, highlighted by distinct veining running through each slab. This creates a sophisticated and natural look, with the longevity and robustness that you'd expect from a manufactured product."