Franke has just made a new brochure available from its website and in store at their dealers which has curated a selection of highlights from its product range.
The selections have been brought together to reflect both the current and upcoming trends in the kitchen market which Franke says will "help guide and inspire consumers on their purchasing journey".
The new Highlights brochure features design inspiration and practical advice for Franke's sinks, taps, worktops, cooker hoods and accessories, as well as "striking" images and "information-rich" content on product design, function and technology.
The guide has content about product design, function and technology and also includes advice on complementary colours, textures and materials displayed on mood boards. It also includes a helpful highlights icon, drawing the consumers' attention to key product features.
Products featured include the Box Centre sink, Vital Capsule filter tap, and Franke's stainless steel work surface range.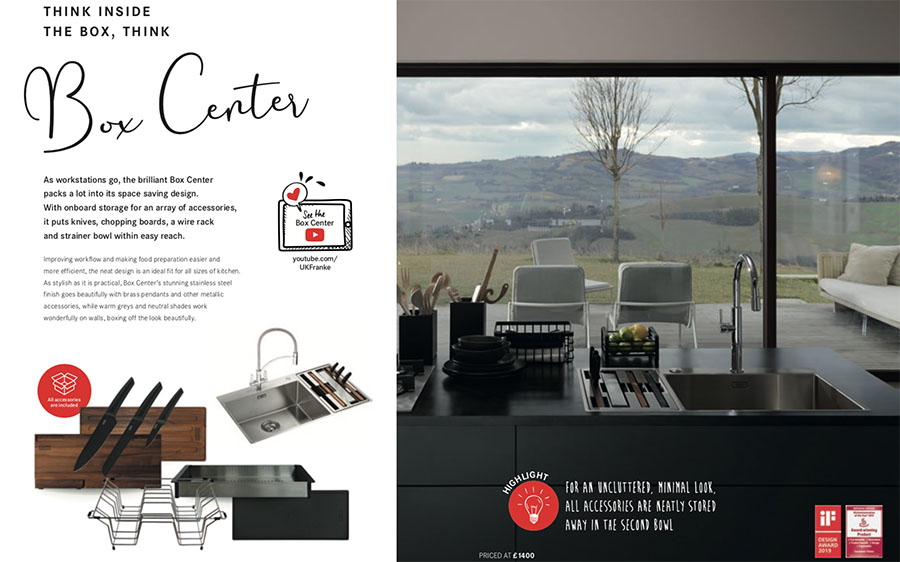 "The new Highlights brochure has been developed with the consumer firmly in mind," said Franke UK brand manager Larah Kuziw. "Whether someone is planning a full kitchen renovation, or simply wants some ideas, this brochure will help guide them on their journey to achieving their dream kitchen."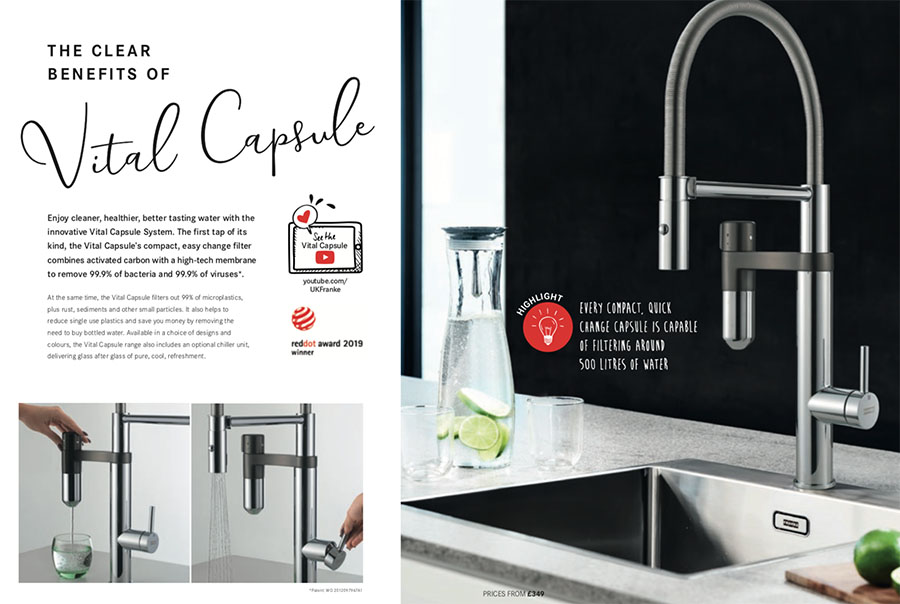 "Franke's kitchen products perfectly combine form, function and technology and this brochure draws out how they can help to make living and cooking more efficient."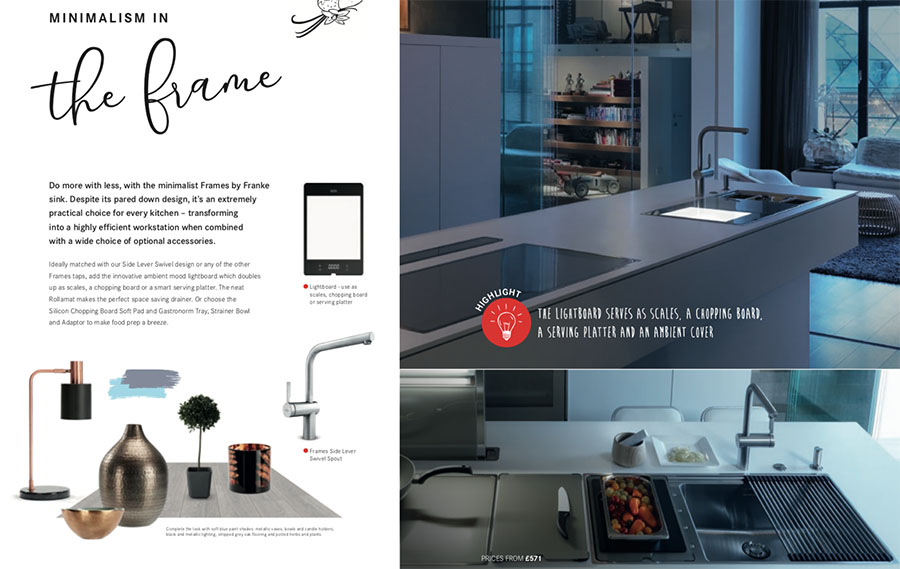 Kuziw added: "We pride ourselves on closely following global interior trends, and the Highlights brochure has enabled us to share our insights to help inspire consumers looking for design ideas for their kitchen projects."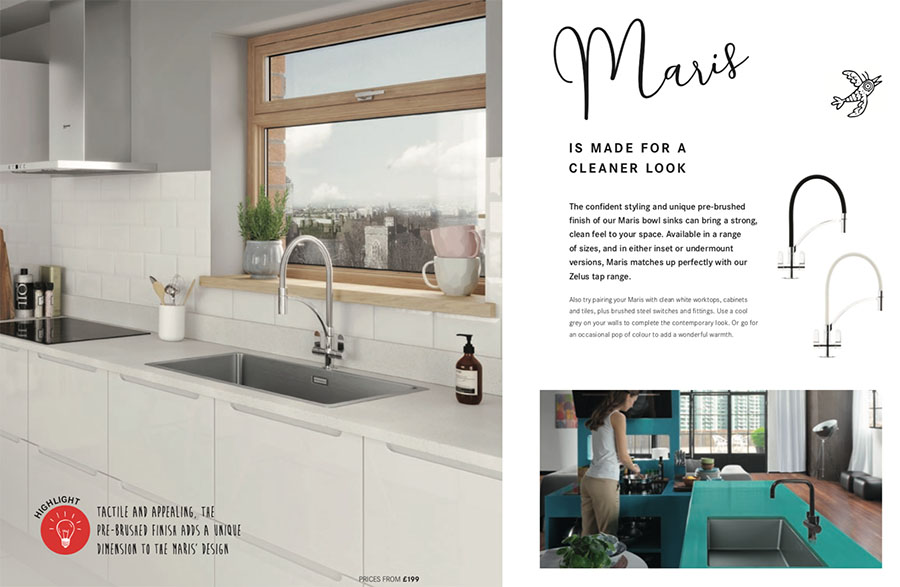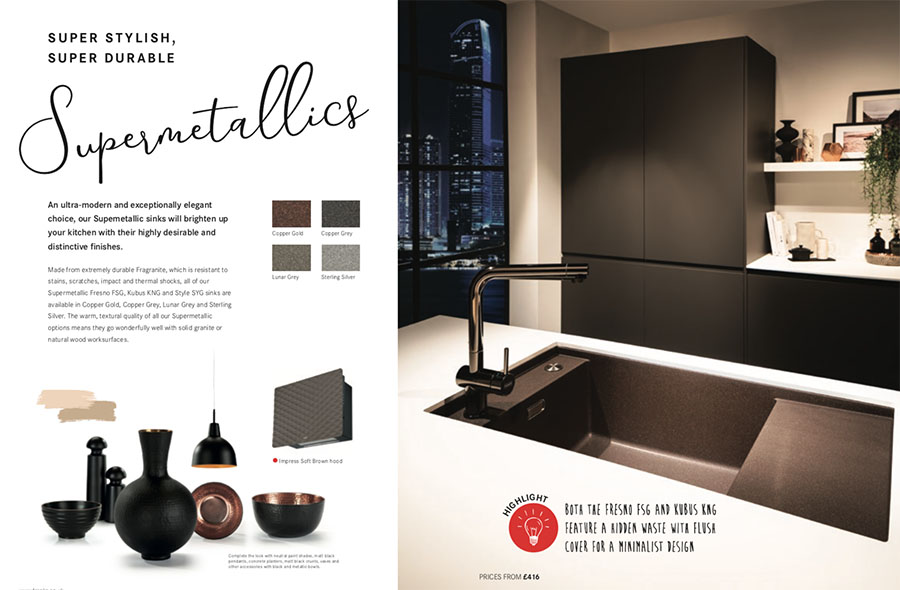 To download the brochure click the following link to the 'Franke Brochure Downloads' at their website