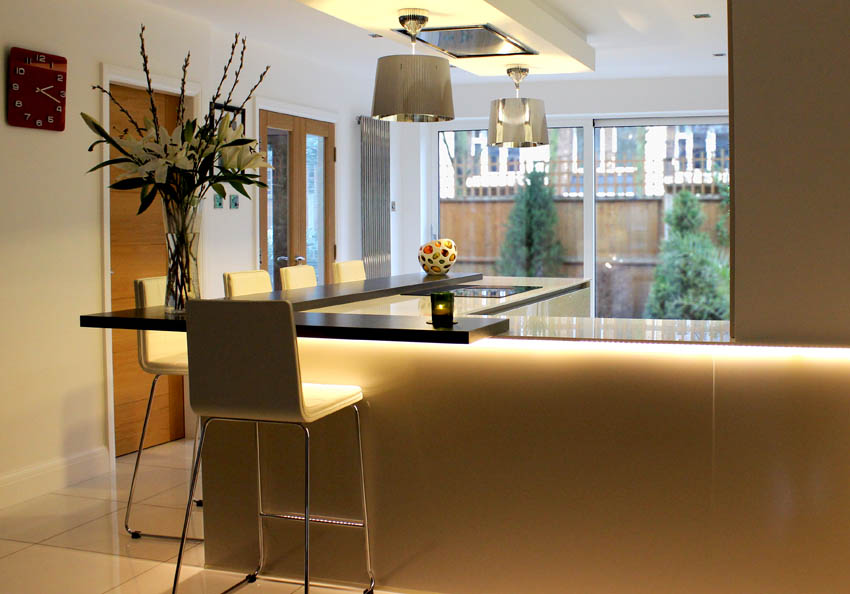 Lieben Der Kuche Ltd is the German Kitchens specialist which is a UK Schuller dealer, a brand that has proven very well amongst end customers and architects, owing to theyre engaging styles, and impeccable manufacturing, logistics and quality of materials.
Kitchens Kitchens spoke to owner Shane Swift about his vision for 2014 and a recent kitchen he installed in the exclusive Formby, a suburb of Liverpool poplar with Premier League footballers and business owners.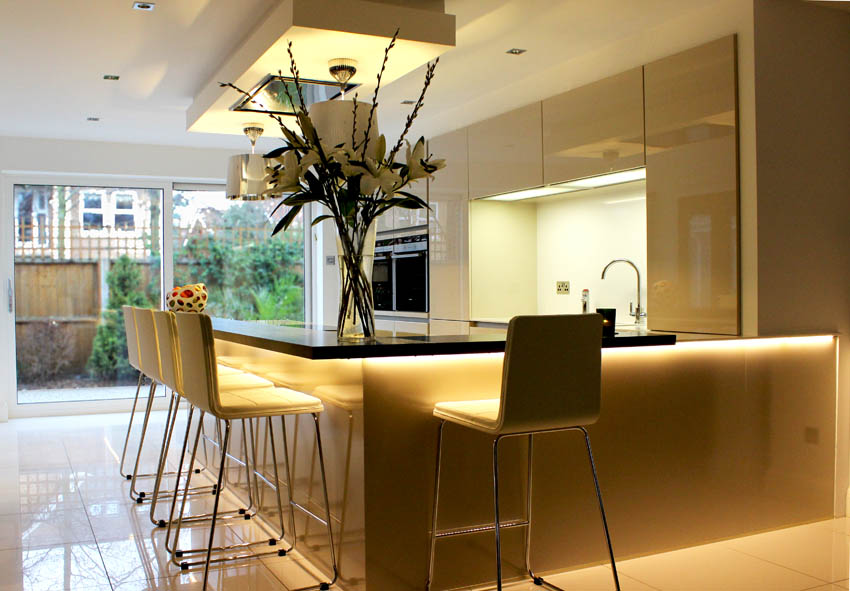 Shane was pleased to show us his latest customer offering, namely this beautiful Champagne high gloss handle-less kitchen for a customer in Formby, Merseyside. The Champagne is a warm colour choice and one Shane confirms he would choose for himself.
The design Shane opted for was to give the client a spacious profile which had ample informal seating around the L-shape work surface so as to keep chef free from obstruction and creating a self contained 'chef zone' with food storage, food prep and cooking options all in easy reach, but away from other occupants of the kitchen.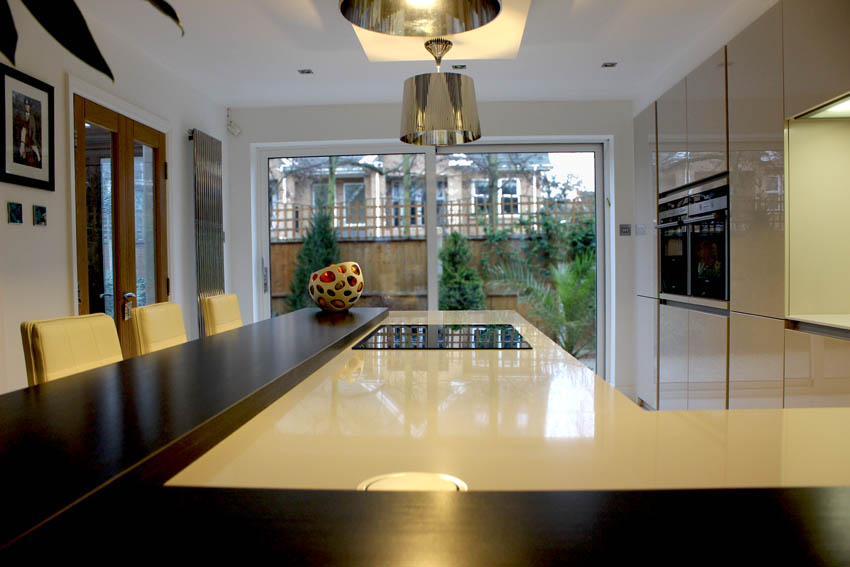 It is true to say that whilst other German kitchen brands have tried to expand their styles, with some disastrous interpretations of classic English styles like the Shaker, Schuller has stayed true to its roots, and its one of the reasons Lieben Der Kuche has become such a success with the Schuller brand.
To see the case study in full, Lieben Der Kuche website can be found at www.germankitchens.uk.com