Further expanding its contemporary kitchen furniture collection, Keller Kitchens have introduced its new Winchester model.
Available in silk gloss lacquer or structured lacquer, Winchester boasts colours from the Master, Trend and Comfort collections.
It's shown here in stain on veneer colour Grey, and the design features vertical grooves spaced 150mm apart.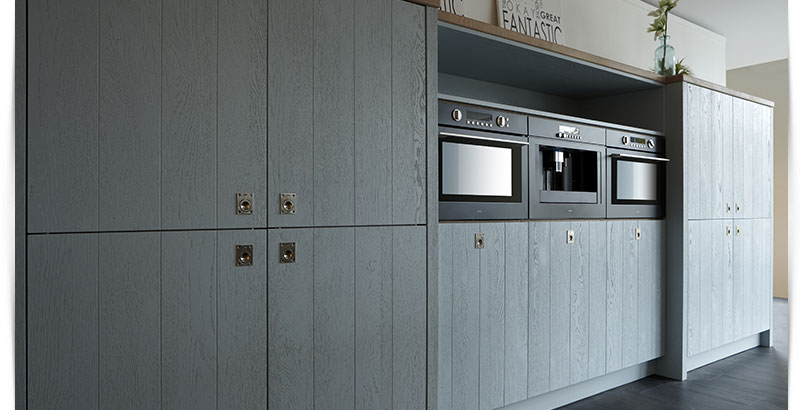 Over the past eighty years, Keller Kitchens has grown from a small, parquet flooring specialist into one of the most modern kitchen manufacturing operations in Europe priding itself on quality, efficiency, and service.
With new designs like Winchester (featured above) Keller hopes to stay relevant and to capture new audiences with its increased offerings.
Whilst relatively unheard of to the UK mass market, Keller have been well known and respected to those in the UK home interior and architectural sectors for many years.
Whilst the likes of Schuller and Nobilia dominate the UK market for german kitchens it is brands like Keller that lead the way at design events such as Eurocucina.