Keller Kitchens are a leading Dutch brand and for some time have been one of the largest European manufacturers of fitted Kitchens. Their modern approach, concepts and finishes have put them ahead of their market for several years.
A long life span and carefree use are standard ingredients of a Keller kitchen. Ideals born from Gerard Keller the son of a Rotterdam carpenter who set out his vision for what would ultimately lead to Keller Kitchens back in 1935.
The Netherlands was occupied by German forces however in May 1940 until liberated in May 1945. Following the end of the war Keller was commissioned by the Bredero Construction Company to make 1000 kitchens for new homes as part of the war rebuild and Keller kitchens was born.
The success of Keller kitchens did not appear out of the blue. Since their proper beginning in 1946 demand for their high-quality kitchens grew and grew. Over the years Keller has found its way into hundreds of thousands of homes.
Today, Keller are still creating luxury kitchens for an ever demanding clientele and it is this ability to hit the mark again and again which is why Keller maintains its firm position in the top 10 of leading European kitchen manufacturers.
Keller Designs
Their furniture paradoxically can be stylishly simple but sophisticated at the same time and whilst German brands like Schuller, Nobilia and the like dominate Europe, Keller were doing handle-less kitchens before most.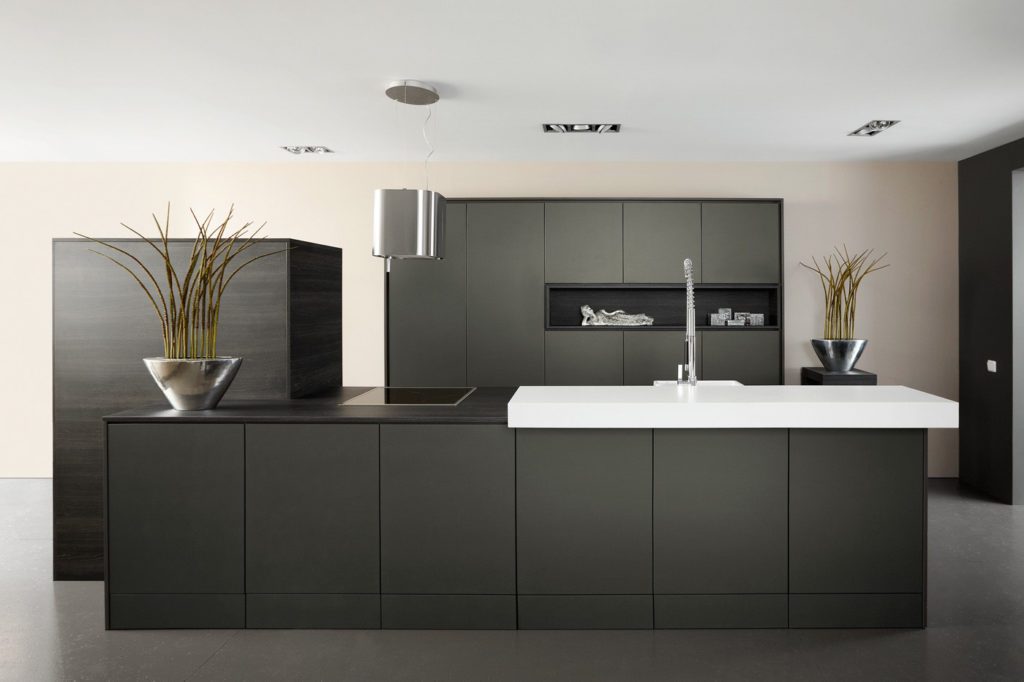 The Master Collection from Keller includes foil, melamine, polygloss, Silk Gloss, High Gloss and also Structured Lacquered finishes in 9 standard colours.
Such a range in finishes enables the Keller's Master Collection range to be adapted and accommodated to fit many budget types, albeit not at the entry level.
1950 Colours to Choose From
Spice up you kitchen cabinetry with indigo blues and firehouse reds, or maybe dial it down with soothing greys and on-trend millennial pinks?
Whatever you personal preference Keller Kitchens has a very impressive paint library that can deliver any shade your heart desires.
By utilising the globally-recognised Natural Colour System (NCS), Keller's kitchens are available in a standard palette of no less than 1,950 hues.
To add extra design flexibility, each colour also comes in three lacquer choices from  a mid-sheen Silk Gloss, ultra shiny High Gloss and also a modern flat Matt Structured lacquer.
While all 1,950 NCS paint colours can be applied to a wide range of door styles, from the traditional Country designs to a more simple Shaker, it's arguably on the uninterrupted lines of Keller's handleless collections that the freedom to explore interesting colour combinations really comes into its own.
With Keller Kitchens there's really no excuse to stick to plain white.
Keller Kitchens Dealer Network
Although predominently European, the Keller dealer network does venture far but not quite wide. It has a presence in BAngalore India, Dubai, Malta, Stamford Connecticut in the United States.
Closer to home, Keller has near 70 deqlers in the Netherlands as of 2018 Keller, plus other dealers in Lagoa Portugal, Monaco, and near 70 dealers in its next biggest market outside of Holland, namely the UK.