Located in a former watermill in Loughborough, the new showroom from deVOL Kitchens, who pride themselves as a design led manufacturer is not the only news from deVOL Kitchens as they have also made news about their Air kitchens range, now available with HI-MACS Acrylic Stone.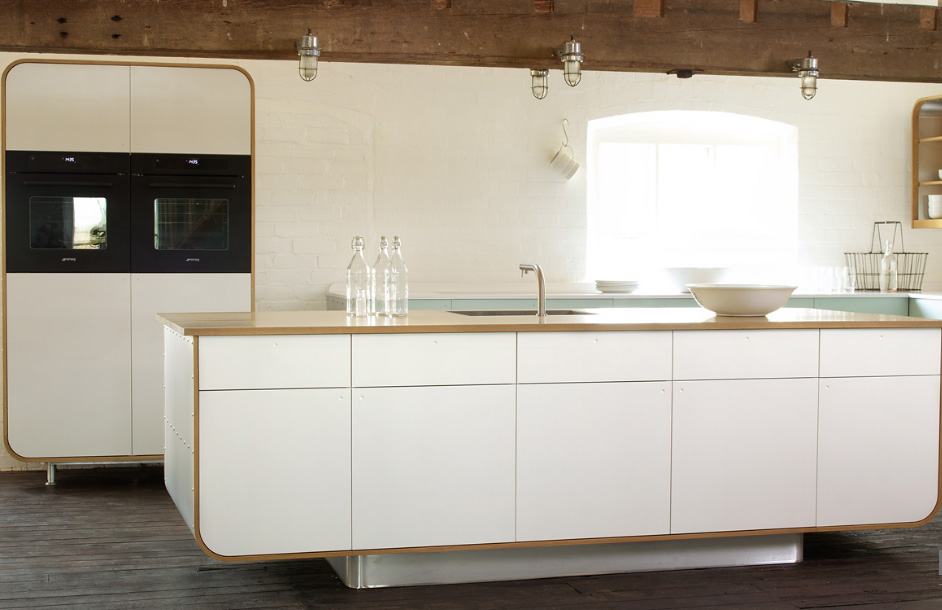 The new showroom at Cotes Mill, which dates back over 1000 years and is situated in 12 acres of scenic surroundings close by the River Soar is not your classic kitchen showroom granted, but with high value purchases such as kitchens, consumers are prepared to travel for something that is a little different in the marketplace and as deVOL Kitchens manufacture their own kitchen furniture, and their products are aimed away from the flat-pack B&Q, Ikea, Bettaliving market and more at the mid to upper their products are indeed different, as per the lovely Air range as per the above photo.
deVOL Kitchens have Shaker, Classic and Air Kitchen displays and in addition to the Loughborough Cotes Mill showroom, they have two other locations, both in Loughborough, in the LE11 area which are all minutes away from the M42, and M1 motorways and therefore in easy reach for customers from areas such as Birmingham, Coventry, Nottingham, and Leicester.
The deVOL Kitchens press release about their latest Air kitchens range
Taking inspiration from the icons of the 20th century, the Air kitchen is a combination of classic materials and craftsmanship techniques with HI-MACS Acrylic Stone.
Reflecting the design era of 20th century that was driven by a new spirit of adventure, the Air kitchen features simple lines imitating the iconic objects such as the cars of the period, the hulls of traditional boats, the Airstream caravan or Lockheed Lounge chair by Marc Newson, a futuristic reinterpretation of the original chaise longue from 1988 made of fibreglass.
The design of the Air kitchen is the combination of a curved wooden structure and aluminium laminated panels to create a float in space structure with the vertical cabinets setting the style for the rounded contours of the kitchen. It features stainless steel legs reminding one of pods that have just landed. To keep the lines pure and intact, the doors and drawers have been designed to facilitate a convenient, single-touch opening system.
Featuring a curvy, retro, sleek and floaty design, the kitchen is designed with elegant and undulating shapes, which evoke some of the most famous and iconic retro items of the last century.
Designed with versatility and thermo-formable qualities of HI-MACS, the air kitchen meets the functionality and design requirements for this kitchen. Made of smooth, non-porous surface of HI-MACS, the Air kitchen is easy to clean and ensures a high degree of resistance to sources of heat and to regular use of domestic disinfectants. Apart from that the kitchen is hygienic and suited to contact with food.