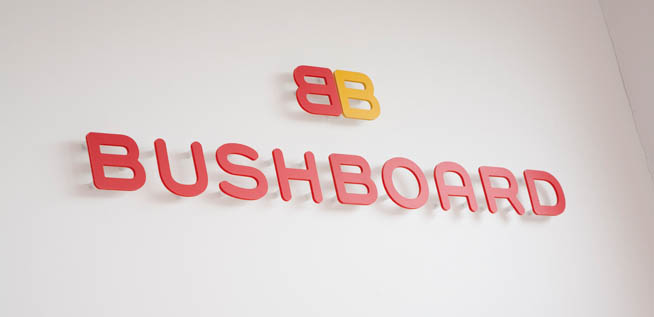 Stuart White, managing director of worktop manufacturer Bushboard tells kbbreview why the market for laminate worksurfaces is still alive and kicking…
I read with interest the Round Table session in the January issue of kbbreview and in particular comments made by Rene Mascari and Ian Sandford regarding laminate worktops and their seeming irrelevance to kitchens these days.
According to Mr Sandford 'laminates have gone almost completely out of the window' and Ms Mascari says 'all my kitchens are Corian or Silestone and as much as you try to promote laminate, people want one of those."
I completely agree with them that solid surface and quartz worksurfaces are very desirable to the consumer but laminate is far from dead and the facts speak for themselves here. Laminate worksurfaces account for 70% of the UK market by volume and 60% by value proving that they absolutely meet the needs of today's consumer. 70 out of every 100 households have opted for the most fashion-forward, affordable, low maintenance, easy installation worksurface that money can buy.
Laminate is the cheapest worksurface material around but that does not make it low design. Investment and innovation has brought about true-scale printing for realistic life-sized granites, amazing textures and crisp, postformed edges that mirror the slab-cut look, all of which have pushed out the design boundaries for laminate, keeping it fresh and relevant to kitchen design in all sectors of the market.
Our laminate brands are displayed and actively sold in more than 5,000 independent kitchen retailers nationwide proving their merit in the sales armoury of worksurfaces. Clearly, successful retailing is all about knowing your customer, but isn't it arrogant to assume that those with a more modest budget don't share the same aspirations for style, design and quality as those with deeper pockets to spend on worksurfaces? Surely there is a risk of alienating those customers and missing an opportunity both now and in the future when they may have more money to spend.
Aspirational design and affordability have informed our 40 year manufacturing heritage in laminates, as well as our diversification five years ago into ready-fit solid surface components and this year into quartz. Our Encore solid surface and M-Stone quartz ranges are game-changers for the worktop market opening up access to 'designer' materials to a far wider audience at a more affordable price point.
Today's consumer expects more for their money. Innovation and product development into this new generation of easy-fit components by the retailer on site is rendering the usual template-fabricate-fit route passé. With over 50,000 Encore worktops installed by over 2,000 trained fitters in the last four years we would say this approach has more than proved itself commercially and continues to gather traction.
The worktop market is exciting and dynamic, offering a treasure trove of design ideas, materials and methods to the retailer and consumer. We know from our successful move into solid surface and quartz that they represent strong future sales growth, especially in the mid-market as the consumer aspires to trade up, but we need a platform to lead them there, which is why I am confident in saying that laminate, with its versatility and innovation, will continue to have a very bright future ahead of it.
Bushboard are the UK's leading independent manufacturer of worktops, work surfaces, upstands and splashbacks, producing over 25 miles of worktops and surfacing products each week to enhance the homes of customers across the UK.
Kbbreview has been the leading business magazine for the kitchens, bedrooms and bathrooms sector for over 25 years. Written for the independent retailer, it is also read by manufacturers, distributors, suppliers, architects and designers.
It focuses on news, features, advice, profiles and products and is the key source of information within this exciting and wide industry.
It is not available on the shops, but you can click here to get it delivered to your door every month.
Kbbreview is published by Taylist Media Ltd and the KBB portfolio within our company is growing all the time and makes us a true one-stop shop for the industry. We publish the leading consumer magazine Kitchens, Bedrooms and Bathrooms as well as KBB Space, a new magazine for developers and contractors within the KBB sector, and KBB Installer, another new title for the kitchen, bedroom and bathroom fitter.
Kitchens Kitchens Jeff Russell on Stuart White's comments
I would agree with Bushboard's Stuart White that the laminate market is going through somewhat of a resurgence of late. When we at Kitchens Kitchens took the factory tours at the German brands of Hacker kitchens and Nobilia Kitchens we noted that (whilst they don't use Bushboard) both brands were heavily invested in the use of laminates and chunky laminates in their displays.
No one is disputing that Corian or Silestone are fantastic surfaces or suggesting that laminate can be a suitable replacement for them, as they can't. But laminate isn't as dull and boring as some would suggest and if you are looking to co-ordinate your kitchen worksurface with upstands, splashbacks, hob panels and decorative panels then to do so in Corian or Silestone isn't practical, nor possible is many instances and the cost would require a budget to rival the cost of an entire new kitchen and appliances.