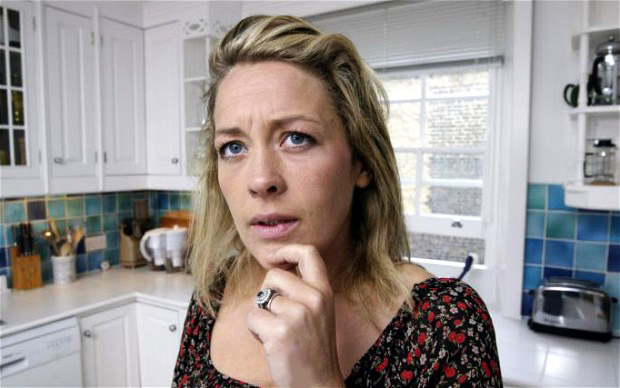 Property expert and TV personality Sarah Beeny has attacked high-street kitchen and bathroom showrooms for their lack of inspirational displays.
In an exclusive interview with kbbreview, Beeny said that her overall impression of independent studios across the UK was high, but felt that not enough are pushing the boundaries of creative design.
"I don't think there are enough showrooms displaying truly inspirational room sets. I'd like to see more displays, but more of them that aren't, what I call, predictable design, because we all know what a typical 2013 bathroom or kitchen design looks like," she said. "I'd like to see more retailers doing something new and more creative with the design of room-set displays in their showrooms."
She said that, in her experience, there are a lot of consumers who are generally interested in creative design and encouraged retailers to consider making space in their showrooms for "expressive" displays.
"There are a lot of people out there that want products and designs that are that little bit different to everything else on the market," she said. "I think a lot of retailers would be surprised by the number of consumers out there who are genuinely interested in pushing the boundaries of design."
Responding to suggestions that independent showrooms are restricted by consumer demand and whether they can, realistically, afford to push the boundaries of design when closing a sale is essential, she replied: "Does the consumer lead the market or does the market lead the consumer? I would argue that the consumer needs, and wants, to be guided by experts, like independent kitchen and bathroom retailers."
Beeny's comments on showroom creativity come after luxury furniture designer Johnny Grey hit out at the kitchen industry for its "apathy" towards design. He called for manufacturers and retailers to show more creativity and passion for products.
For the full interview, see the March issue of kbbreview
Kitchens Kitchens Jeff Russell on Sarah Been's comments
In a market where there is intense competition and with most kitchen and bathroom independents generally acting more as distributers and less as designers with unique selling points, Beeny's comments are spot on for many in the industry.
Shows like Grand Designs have inspired homeowners to become more creative and yet the market is playing catch up in some respects. Many kitchen companies we are aware of at Kitchens Kitchens do little do differentiate themselves from others in the market and when you factor in that kitchen and bathroom independents do not have exclusivity (of their chosen brands) outside a limited distance to their showroom, and with some manufacturers, you don't even get that, then people are naturally going to shop around.
If you can buy Hacker kitchens, Bontempi kitchens, PWS Kitchens, Nolte Kitchens, Alno Kitchens, Burbridge kitchens, from a number of different independents and the same in terms of Kohler Mira, Lecico, Roca for the bathrooms, then the end product is generally the same and it's the design and room set up that sets each stockist/supplier/distributer apart (other than location and price) but with the likes of German made kitchens, were costs can be anywhere from £15,000 to £50,000 most consumers will not think twice about driving 50miles to have a nose at another supplier and its here that what Sarah Beeny says should hit home.
Independents perhaps are playing a little safe and not deviating from the displays as shown from the manufacturer when being creative is what will give them a unique selling point.