Online appliance retailer AO has seen many triumphs and challenges during its time but Appliances Online was perhaps better equipped to survive Covid, so John Roberts, founder and CEO of AO
With the nation spending more time at home than ever before, it's no surprise we've been busy watching box sets, using our laptops to chat to loved ones and cooking up a storm in the kitchen. And online appliance retailer AO is helping us stay plugged in to do all of that.
The online electrical store sells everything from fridges and washing machines to TVs and laptops – thousands of products that all play an essential part in our daily life.
But how has AO responded to the challenges posed by the coronavirus pandemic? John Roberts reveals how his company is keeping the nation connected by strengthening its logistics network, following stringent safety measures and embracing a new way of working.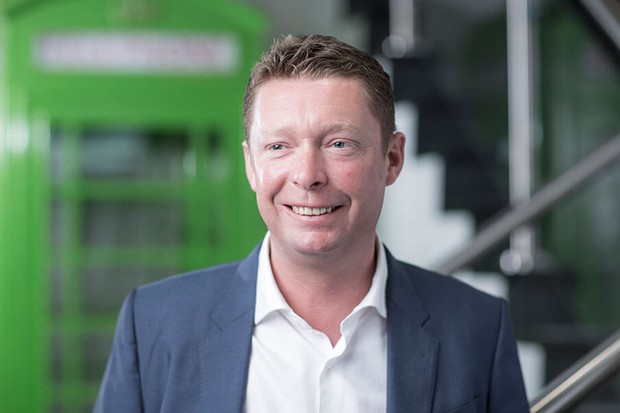 How is AO responding to the logistical challenges of operating during lockdown?
Many customers have told us that we've been a lifeline for them during lockdown. Online appliance retailer AO says that its top priority has been to protect our people and customers so we can continue to deliver safely. This meant swift investment in enabling those who could work from home, as well as investing in new ways of working and kit on our front line, so we could maintain social distancing throughout our operation from the warehouse to delivery. We turned off all the most essential installation services but gave our drivers and engineers discretion to help vulnerable customers safely.
What is the 'AO Ethos', and how has it shaped your response to the crisis?
We call it the 'AO Way' and, if nothing else, this situation demonstrates how our well-invested culture has paid absolute dividends. I could not be prouder of the way AOers have stepped up during this challenging time. I always say that AO is at its best when our backs are against the wall – having the right people means we always get stuff done.
It has also meant we've been able to give our people the autonomy to make decisions that are not only right for them and their families, but also for our customers. That trust was not built overnight, and it has meant that we've been able to continue at pace, even when most of us are at home.
What has been the most unexpected challenge? Any unexpected benefits?
It's hard to describe any aspect of this as a benefit. Our biggest challenge has been making sure we could follow Government guidance without disappointing customers. I'm proud to say that so far, customer satisfaction measures have never been better.
With customers spending more time in their homes, they've needed their appliances and connectivity more than ever, whether for work, schooling or looking after their physical and mental health. It was vital that we were able to continue to deliver these items, safely. We made the decision to turn off some of our installation services – which we're pleased to say are now back on – so that we could reduce the number of houses our drivers were entering but could still deliver to the people who desperately needed us.
An unexpected benefit came from the majority of our workforce working from home – something that has opened our eyes wider on what might be possible going forward in the form of home working, and how that might open opportunities up for an even more diverse workforce that will be less geographically constrained.
How has customer behaviour changed in response to the pandemic?
Online retail really has become a lifeline to many recently. I believe we have experienced five years of change in customer behaviour accelerated into just five weeks. We have seen people who would never have considered buying electricals and appliances online before, purchase from us and be impressed by the service they have received. I've said for the last 20 years that the AO model is the best way to buy electricals, and circumstances mean its accelerating much faster than we could have imagined.