This year's dream space, designed by Jon de la Cruz, was unveiled April 29 in San Francisco.
House Beautiful's 10th annual Kitchen of the Year takes place at the San Francisco Decorator Showcase in the Pacific Heights neighborhood of San Francisco, California. Designed by Jon de la Cruz of DLC-ID, this year's kitchen is a 625-square-feet space with amazing architectural details (12-foot ceilings!), amazing open pantry shelves, a beautiful mix of new and old materials and so many windows.
For the Kitchen of the Year, de la Cruz focused on beautiful functionality by combining his expertise in cooking with his deep knowledge of design history. The space features multiple stations for cooking, baking, breakfast and family dining — as well as innovative storage and display ideas. Drawing his inspiration from the most essential ingredients in any dish — salt and pepper — de la Cruz chose a black, white and gray palette using vividly modern applications to redefine the timeless kitchen into a beautiful, but highly usable, space.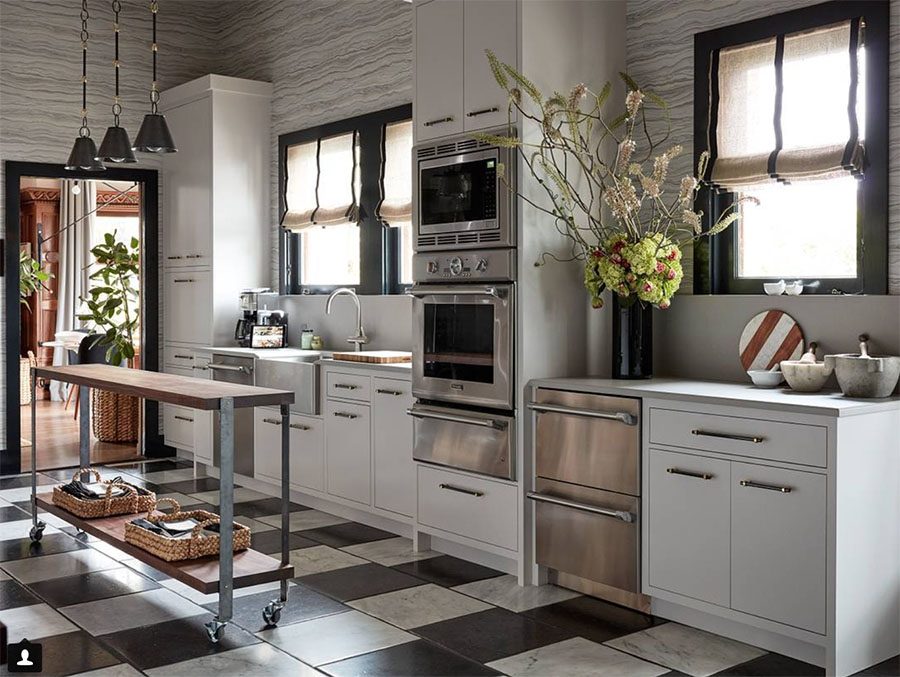 asas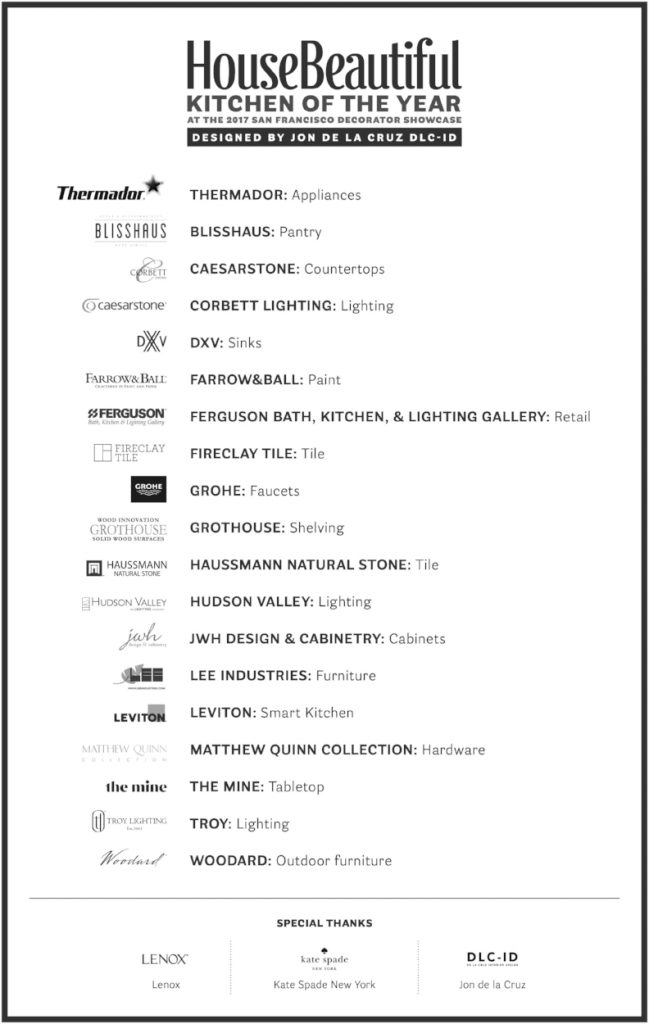 Modern, timeless style with a focus on custom furniture, casework and hand-sewn softgoods.
Combining an expert designer's ability to draw up custom furnishings with an impeccable eye for vintage furniture and accessories, Jon de la Cruz creates interiors that are truly unique to each project and each client.
Over the past 20 years, Jon has worked with the Bay Area's top design firms, successfully leading projects including The Battery SF, The Cavalier, Marlowe, Carbone in Las Vegas, Sadelle's in New York and private residences around the country.
Credits – www.housebeautiful.com &  Jon de la Cruz (www.dlcid.com)