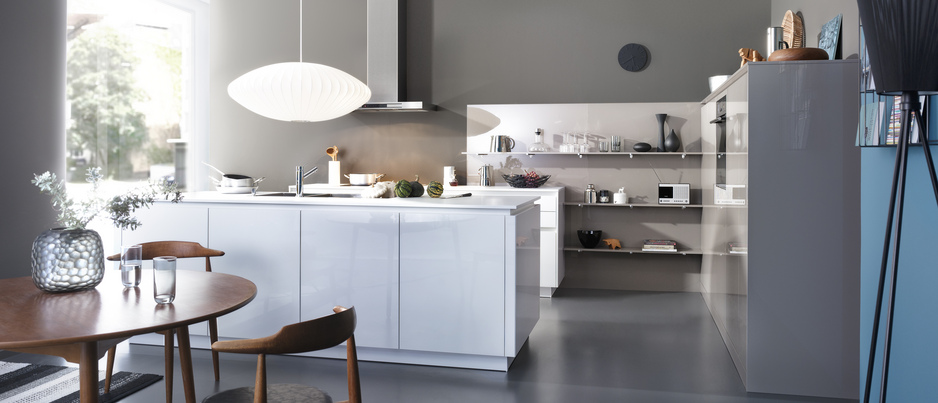 German kitchen brand Leicht is to significantly expand its UK dealer network, aiming to recruit 30 new UK showrooms over the next three years, bringing the total number of UK Leicht dealers to 90.
Exhibiting for the first time in 18 years at the kbb LDN show, UK sales director Graham Hopper told kbbreview that the brand already had interest from potential dealers, and that the company had made a €15 million investment in its German production and training facilities to support expansion in the UK.
Hopper added: "We have decided to exhibit in such a major way at KBB London as we recognise the importance of showing the Leicht brand and the new designs to as many kitchen designers and dealers as possible. As affordable, yet high quality and well-made kitchens, it offers kitchen designers very favourable designs in these tough times.
"We have grown our sales in the UK substantially over the last few years and are in a strong position to expand even more this year."
You can now discover exciting architectural projects from all over the world with German kitchen brand Leicht's new iPad app. The app features nine international projects featured in their book "Architecture + Kitchen II" plus an as yet unpublished house project from the US which is billed to whet the appetite for modern architecture with unique Leicht kitchens at the very heart of living. With some breath-taking photos, adapted to suit the Apple Retina display, so as to ensure the very best visual quality Kitchens Kitchens has had a look at the app and to say the least its attractive and interesting, not unlike the Nolte app which is another industry leading brand when it comes to an engaging online experience.
The app features a presentation mode so it can also be used in the showroom. In addition to planning documents for buildings and kitchens, the user can also contact LEICHT directly with any questions.
The new app is available free of charge in the App Store: DOWNLOAD it directly or search for 'LEICHT'
From its roots in 1928, Leicht has come a long way from the kitchen dressers which the brothers Alois and Joseph Leicht built in their joinery workshop, up to the modern kitchen architecture of the 21st Century that is is now aiming to be at the forefront of.