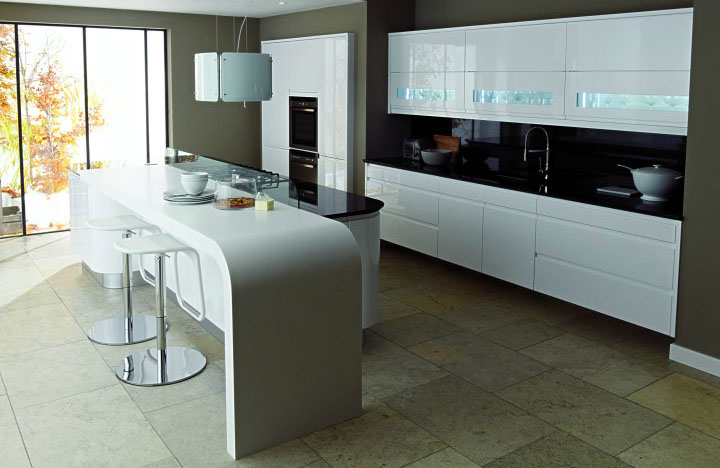 It is hard not to notice the debate in the UK kitchen industry in respect of how well UK manufacturing and styling is fairing against the German and Italian brands, but one door that might unite both sides of the argument could well be the Remo door available at Kitchen Kraft, from their Second Nature range.
The modern kitchen customer is more savvy than ever and the popularity in German made kitchens cant be brushed under the carpet but Lindsay Griffiths of leading North West kitchen company Kitchen Kraft believes that, as in any industry, the needs and wants of the customer have to be respected and listened to and that if your product offering is falling out of favour with customers, its up to the respective kitchen businesses to find the reasons why and see if the offering can be tweaked, rather than dismiss customer behaviours and push opinions aside.
Lindsay says; "Like many in the industry listening to some of the comments from the KBB LDN event in May, I have strong reservations about writing off the entire English kitchen industry and whilst I don't agree that a lack of investment and an over-cautious attitude are stifling British innovation, I do believe there is always room for improvement. However, that improvement has to come from the retailers as well as the manufacturers."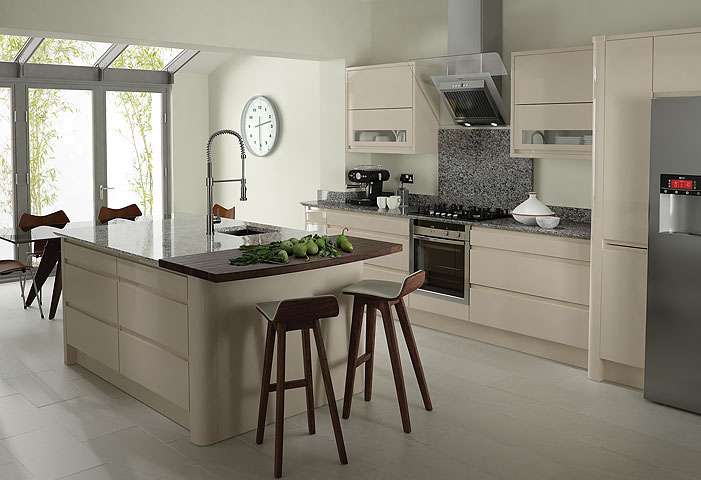 Kitchen Kraft are well known in the North West and they have a diverse choice of modern, contemporary kitchens in different materials, colours and textures to suit a wide range of styling preferences and their Remo door in Dove Grey is a contemporary kitchen that offers a combination of German and Italian styling influences that are very much on trend at the moment and one which, if combined with a superior installation service, Lindsay feels it can certainly rival the German made kitchens on offer in the UK at the moment.
Lindsay commented; "There will always be customers who buy German made and can't be persuaded otherwise, but there are customers who want to buy British but are perhaps put off by the perception that UK made kitchens are inferior."
She added: "Fitting is where the majority of complaints arise and one where the Germans maybe perceived to be overcoming this to some degree with factory assembled furniture, and whilst many UK independents use self employed fitters to keep costs down you do lose an element of control in that should a job go badly, you often see occasions where the contracted fitter and independent retailer are at odds with each other. This is obviously a lose, lose, lose situation for the fitter, the retailer and the customer. At Kitchen Kraft we recruit, train and retain the services of our own team of 'employed fitters' and as such we can enforce very high installation standards time and time again, that whilst may cost us a little more in the short term, it pays off in dividends through superior numbers of customer referrals."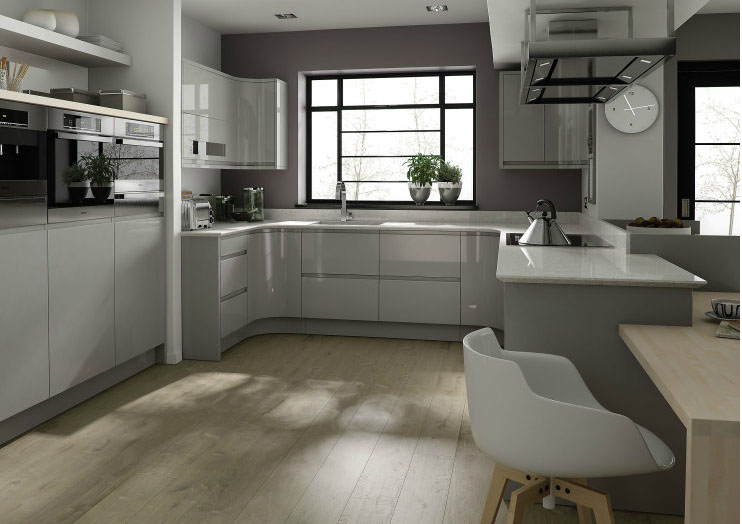 Talking about the Remo door on offer via their Northwich and Liverpool showrooms Lindsay added:
"Remo in Dove Grey uses subtle Euro styling influences to appeal to the modern kitchen customer, where you don't have to choose between the German made handle-less kitchen or curved Italian style. With Remo you can have both, and with expert kitchen installation from ourselves, the UK made Remo kitchen from Second Nature, can look, feel and perform just as well as any kitchen from Europe."
Kitchen Kraft, as a Second Nature and Metris kitchens dealer plus Master Siemens Partner have a special offer in place from July 1st with up to 60% off Siemens appliances plus a free Siemens dishwasher in conjunction with sales of their kitchen furniture. See in store, click here, or call 0800 018 0009 for further details.