It was revealed that for 2020 Coloured Kitchens in Houzz Trend Predictions featured heavily, alongside a growing trend away from the classic white kitchen and white gloss handless kitchen more commonly associated with German kitchen brands.
Houzz, considered the leading platform for home renovations and design ideas and inspiration, has named colourful kitchens and statement bathrooms amongst its home design trend predictions for 2020.
The mention of Coloured Kitchens in Houzz Trend Predictions, which have been revealed following an in-depth analysis of top searches and other site data, also saw black interiors, sustainable materials and bamboo forecast as trends in 2020, alongside green colour schemes and navy bedrooms.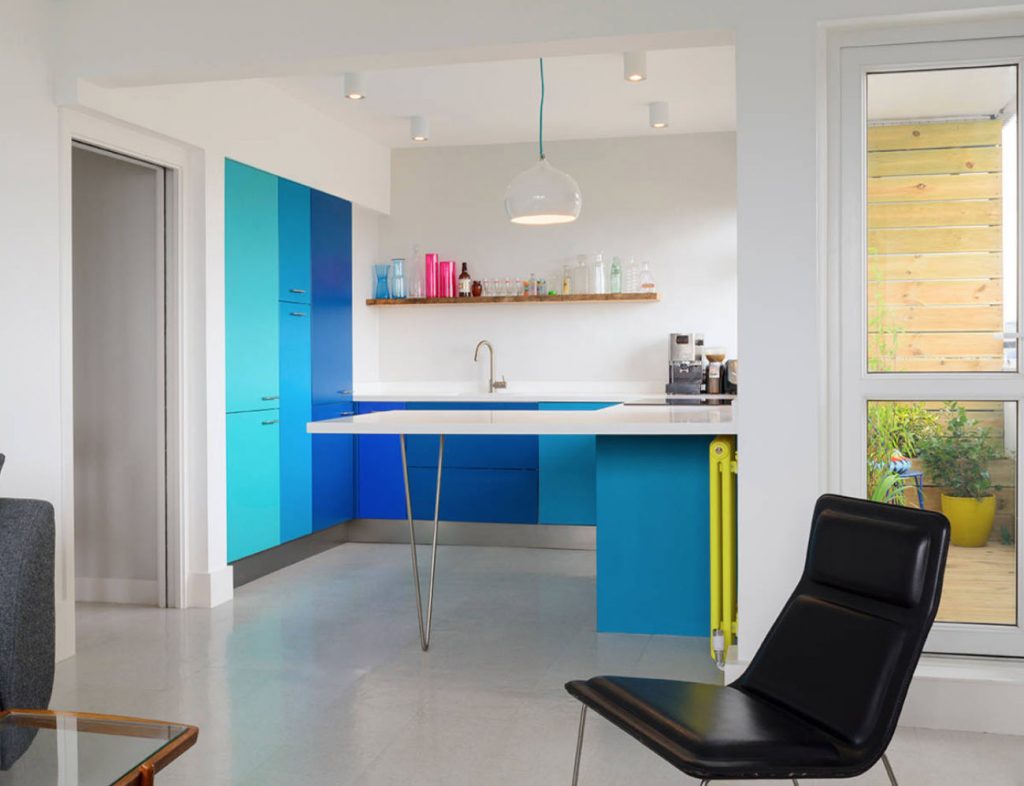 According to Houzz, the interiors platform has seen increased amounts of colourful kitchen photos uploaded to the site. The company suggest that homeowners are choosing cabinets in a range of blues and greens to heathery purples, and also observed that one of the new search terms this year was 'yellow kitchen'. 'Cream kitchen' also made an appearance in the rising search terms list, marking a step away from the classic white kitchen.
A separate set of Houzz research found that bathrooms were one of the most renovated rooms in the UK last year, and the company has suggested that homeowners are 'upping the ante' when it comes to updating them. According to Houzz, next year will see more luxury finishes, statement tiles and bold colours in bathrooms, and even pastel-coloured sanitaryware, in soft pinks, greens and blues.
As we become more digital-savvy and design aware thanks to the plethora of inspiration at our fingertips, it seems that our kitchen design habits are also changing too. Consumers are more acutely aware of seeking inspiration from seeing real kitchens and taking cues from actual client projects on Kbb websites, as opposed to the stale 3D visuals that litter manufacturer brochures and room displays.
Kitchens Kitchens spoke to Kbb Marketing Consultant Lee Oakley of Edible Marketing who says "homeowners like to see what their peers are putting in their own homes and you only have to look at the continued appeal in home and design tv shows to see that Kbb retailers are missing out in not showing the scope of their design skills with detailed customer case studies."
Laura Calimano, trend forecaster for Cosentino also mirrored that homeowners are becoming more adventurous in their research. "Our emboldened customers are steering away from tried-and-tested kitchen schemes and opting for more unique designs that fully reflect their personalities and the way in which they use the space,"
Coloured Kitchens in Houzz Trend Predictions is one of many trends to feature on Houzz as inspiration for the modern (design focused) homeowner and is likely testament to the fact that Houzz is considered one of the top 1000 websites on the internet.