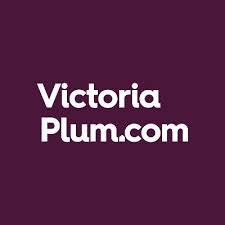 Online bathroom retailer Victoria Plum has announced that its sales grew by "a record" 46% to £103million for the year ended February 28, 2021.
Additionally, Victoria Plum reported its full year EBITDA skyrocketed by 115% to £4.5 million and that the workforce grew its headcount from 349 to 398.
The latest results only justify the belief on the ground that the Covid19 pandemic has seen a surge in demand for home improvements, with little else available for home owners to focus on but their homes, as we've been encouraged to work from our homes more.
Failed Green Homes Grant
Given that the £2 billion Green Homes Grant scheme, unveiled last year to boost home improvement & the wider kbb industry could have given the kbb sector that much needed boost, to combat the forced showroom closures, the scheme has been a dud however.
To date, only 40,000 vouchers totalling £170m of the £2bn earmarked for the Scheme have been issued.
Given the haphazard support for the kbb sector there have been some winners and online retailers like Victoria Plum and Appliances Online, have both outperformed the sector.
Marking its 20th year in business, it is also 18 months since bathroom retailer Victoria Plum was acquired by Leeds-based, private equity firm Endless.
During the period since the acquisition by Endless, bathroom retailer Victoria Plum has continued its management-led turnaround and transformation strategy under chief executive Paul McClenaghan.
"We have an ambitious growth strategy, highly capable people throughout the company and a collective determination to further accelerate our rate of expansion," McClenaghan said.
"These latest record results validate our approach and provide us with the platform to progress our plans at pace.
"Elements of our results have benefitted from the speeding up of the structural shift to online retail throughout 2020.
"However, we were constantly evolving Victoria Plum as a pure play online retailer long before last year's events happened and will continue to do so."
Compared to the previous financial year, bathroom retailer Victoria Plum's website users increased by 165 per cent to 23.2 million while its sessions rose 194 per cent to more than 51 million.
McClenaghan said: "We are confident that we will continue to grow at speed.
"Our market fundamentals are strong, we have the necessary scalable infrastructure in place and a clearly differentiated design and installation service that is experiencing rapidly increasing demand.
"In addition, the constant stream of valuable data and consumer insights we access and interpret enables us to quickly adapt our product offer to meet customers' needs, keeping us ahead of the game.
"All this means we are ideally positioned to make Victoria Plum the most differentiated, most trusted and most respected bathroom provider."