Although the design is perhaps 6 years old now the Warendorf Tower Kitchen by renowned French Designer Philippe Starck still seems wonderfully ahead of its time, even today. No wonder then that since this iconic kitchen design, Starck went on to help Warendorf win two Red Dot Design awards.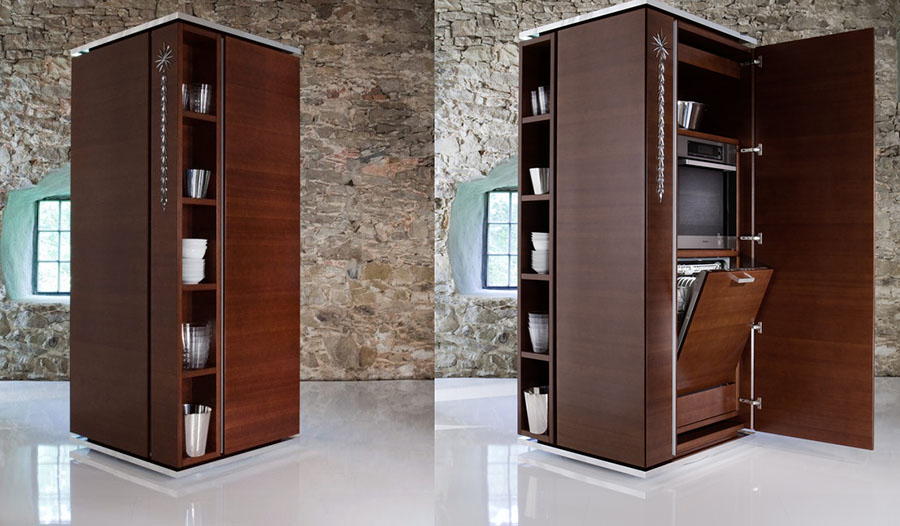 In compact kitchens for small homes where space is at a premium interior and kitchen designers need to be innovative and creative so as to not make the kitchen feel cramped or cluttered. This is no easy task but when the kitchen brands themselves turn there attention to this issue, one that will only increase as populations expand and space is at even more of a premium, it does wonders to the end user when sat in a kitchen showroom as the designer then has more tools at their disposal.
This wonderful Tower kitchen by German manufacturer Warendorf has a minimal footprint thereby saving space in the kitchen and it features two standalone units that each take up no more than one square metre of floor space. The towers are separated into a 'hot tower' that houses both a conventional oven and steam oven, and understandably the 'cold tower' then houses the fridge-freezer. However, supplementary electrical appliances such as a dishwasher or microwave, for example, can also be integrated into the towers.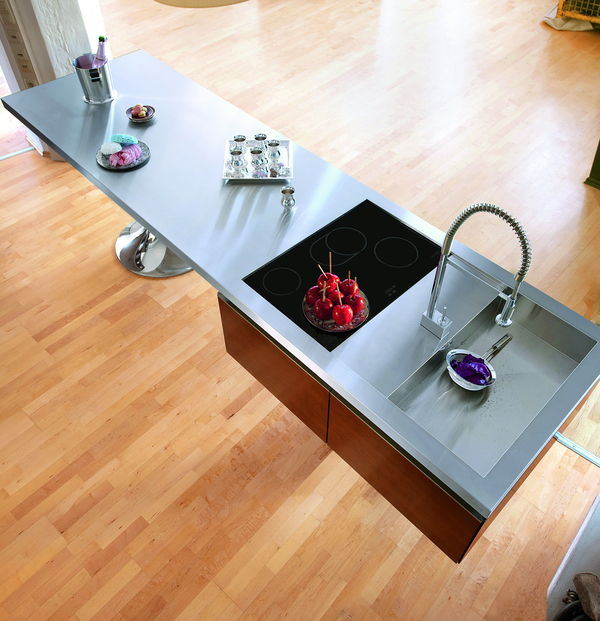 The towers are closed on three sides with doors concealing the appliances within and the fourth side is left open and can be designed to meet the end user's personal requirements and with a simple light touch the flexible units can be rotated through 360 degrees to reveal each of the sides in this stunningly simple approach to compact kitchens.
The kitchen also features a functional island that also serves as a dining table. The "Trumpet Table" is a so-called working module that provides preparation space, sink, hob and dining area. Storage space is located beneath the work surface.
For more on this or other German made Warendorf Kitchens London based retailer Modus is on hand.
Modus Kitchens
95 Chamberlayne Road
Kensal Rise
London NW10 3ND
T: 020 8969 8848
W: www.moduskitchens.com