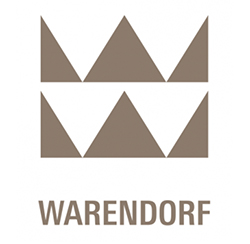 Warendorf Kitchens The combination of design and highly individual craft results in a partnership that makes every Warendorf kitchen something special – adding individual and cultural value to a place. Warendorf stands for a company with strong ideals and a clear vision of how an extraordinary, high-quality kitchen culture retains its value should be designed and developed.
By combining Warendorf's uncompromising standards of workmanship with the Modus Kitchens of London approach to design, we have developed a new benchmark in german kitchens, which are not only modern today but are also poised to become the classics of tomorrow.
As any good german kitchen should, a good design goes hand in hand with functionality, comfort and ease of use, where beauty is not just skin deep and Warendorf's extensive and versatile range allows us to create a kitchen that is both as unique and individual as you are.
When it comes to quality there simply is no choice other than Warendorf kitchens, because only the highest standards are good enough and at a price point that it reassuring.
Modus of London offer a five year warranty to reassure you that your kitchen will look as good as the day you bought it in many years to come.
By taking an architectural approach to kitchen design at Modus of London we help our clients create a beautiful interior space which works with your life style. Our commitment to craftsmanship is evident in the tiniest of details and our customers satisfaction is paramount.
We are dealers for award-winning furniture manufacturers; Warendorf, Pronorm and Nobilia which are all made to the highest German standards.
95 Chamberlayne Road
Kensal Rise
London NW10 3ND
T: 020 8969 8848
E: info@moduskitchens.com