What is shocking is that whilst much of the KBB (kitchens, bedrooms & bathroom) industry and the various news and blog sites focused on the sector are giving Hotpoint, Indesit and Creda dryers and in turn (brand owner) Whirlpool a somewhat easy ride, more and more adverse news keeps piling on the already growing issue, which is only going to undermine consumer trust in the Whirlpool brands if their reputation management policy of seemingly 'deny, deny, deny 'continues.
In the last few days Consumer Champion Which? reported that since 2004 Hotpoint, Indesit and Creda dryers had been the cause of more than 750 fires, and yet despite this, the line of communication coming from Whirlpool was that it was a new and developing issue [when it broke in November 2015] and not something that has been developing for more than 10 years?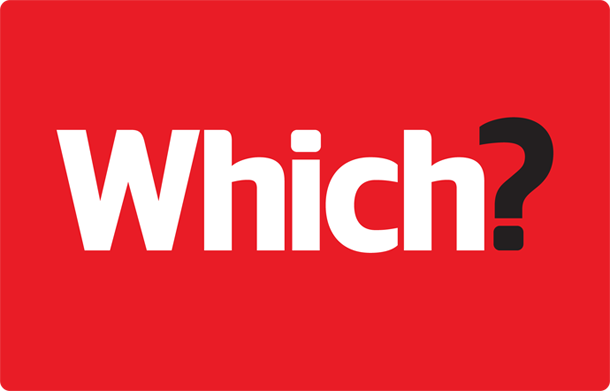 Furthermore, given that approximately 8 million of the affected tumble dryer models have been sold worldwide between April 2004 and October 2015 with the majority (some 5 million) having been sold in the UK, indicating a safety recall of massive proportions, yet when the story broke Whirlpool only admitted that "two" models were affected.
This claim however proved to be false as shortly after the "two models" claim consumer champion Which? publicly shamed Whirlpool and instead published a list of 113 models of tumble dryer built during the affected period which were subsequently included in the recall. The figure is substantially more than the initial "two" claimed by Whirlpool and instead represents 80% of all tumble dryers made by Whirlpool during the time between April 2004 and October 2015.
Even with this growing mountain of criticism and evidence of new house fires in Yeovil and Guildford it seems incredulous that Whirlpool are still advising consumers to use the affected dryers and that the majority of the industry press are happy just to regurgitate positive messages from Whirlpool about how much good work Whirlpool is doing?
Tumble dryer fires continue
Following the latest reported house fires in Guildford and Yeovil, consumer champion Which asked Whirlpool whether it is sticking to the safety advice issued in November 2015 – when news of the safety-alert first broke – or whether it had updated this, following further reports of dryer fires?
But there's been no change of advice from Whirlpool and they told Which that affected dryers are safe to use as long as users clean the lint filter after every use, ensure proper venting and don't leave their dryers on when out of the house or asleep. However, with "dangerous Hotpoint, Indesit and Creda dryers accounting for more than 750 fires since 2004", the advice from Which is for owners of affected models "to not use your dryer until it's been modified."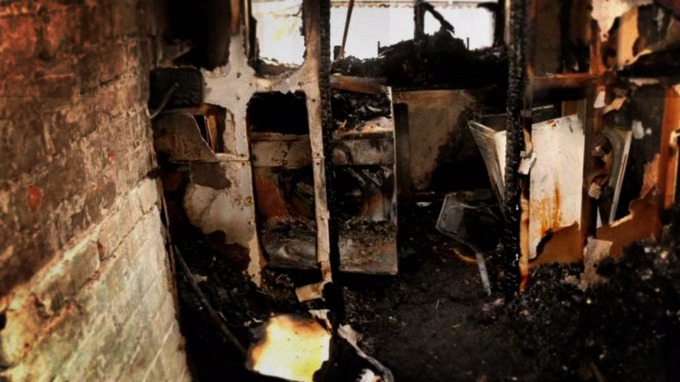 above: The fire started in a tumble dryer in a flat in Llanrwst, Wales, which Doug McTavish aged 39 died when a fire broke out having started in the tumble dryer.

below: A family in Guildford was left homeless after an Indesit tumble dryer fire earlier this month.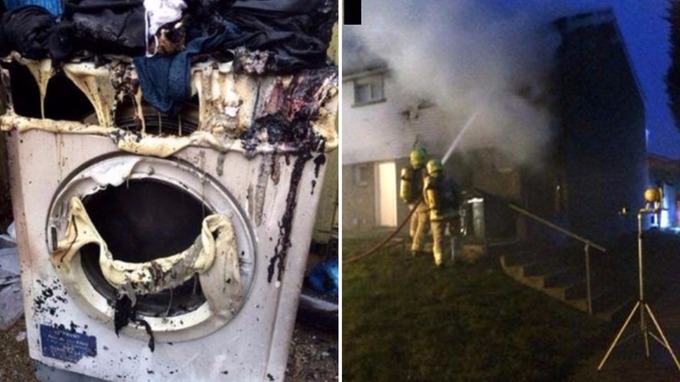 For Doug McTavish 'Dryer recall is too little too late"
The father of a man killed in a fire – he believes may have been caused by a faulty tumble dryer – has said a mass recall by manufacturers is "too little too late". Doug McTavish aged 39 died when a fire broke out at a flat in Llanrwst, Wales in October 2014. An inquest to determine the official and exact cause of the fire, which also killed another man, will take place at a later date although it was widely reported at the time that: "An investigation found the fire started in a tumble dryer".
750 plus fires versus profit
Product recalls are expensive and when household consumer products go wrong consumers are often disappointed in the manufacturer but more often than not consumers will forgive the brand / manufacturer if there is a fairly high degree of transparency and if the fault didn't cause secondary problems and/or the product failed after a reasonable amount of time that replacement was likely and in any case if the financial consequence wasn't too great.
However, despite wider consumer apathy some consumers will be lost despite the best efforts of the brand but when manufacturers appear to put profits before consumer safety and fail to stand up to their obligations it is a step to far for consumers who have long memories for such perceived abuses, which in turn can often lead to a loss of reputation that can plague a brand for many years.
It is one thing to not recall a tumble dryer over a faulty door release mechanism for example but when the issue isn't getting clothes stuck in your machine but consumer safety resulting in 750 plus incidents of fire, and consumer deaths as a result, that Whirlpool are still seemingly trying to play down the scale of the issue is deplorable.
Hotpoint, Indesit and Creda tumble dryers included in the fire safety alert
Creda TCR2
Creda TCS3
Creda TVR2
Creda TVS3
Creda TVU1
Hotpoint AQC9BF5E
Hotpoint AQC9BF5S
Hotpoint AQC9BF7E
Hotpoint AQC9BF7E1
Hotpoint AQC9BF7I
Hotpoint AQCF852BI
Hotpoint AQCF852BU
Hotpoint AQCF952BI
Hotpoint CTD00
Hotpoint CTD40
Hotpoint CTD80
Hotpoint CTD80T
Hotpoint CTD85A
Hotpoint FETC70CP
Hotpoint FETV60CP
Hotpoint SUTCD97B6PM
Hotpoint TCAL83C6P
Hotpoint TCAL83CG
Hotpoint TCAM80C
Hotpoint TCD970
Hotpoint TCD975P
Hotpoint TCD980
Hotpoint TCD985BPX
Hotpoint TCDET77BEPUK
Hotpoint TCDET87BEP
Hotpoint TCEL87B6
Hotpoint TCEM80C6
Hotpoint TCFG87C6
Hotpoint TCFM70C6
Hotpoint TCFM80CG
Hotpoint TCFM90C6P
Hotpoint TCFS73BG
Hotpoint TCFS83BG
Hotpoint TCFS93BG
Hotpoint TCFSM87B6PY
Hotpoint TCHL73CR
Hotpoint TCHL83CR
Hotpoint TCL770
Hotpoint TCL780
Hotpoint TCM570
Hotpoint TCM580
Hotpoint TCM585BG
Hotpoint TCUD93
Hotpoint TCUD93B6G
Hotpoint TCUD97B6
Hotpoint TCYL757C6
Hotpoint TCYL757CG
Hotpoint TCYM750C6P
Hotpoint TCYM750CP
Hotpoint TVAL73C
Hotpoint TVAM70C
Hotpoint TVEL75B6A
Hotpoint TVEL75C6
Hotpoint TVEM70C6P
Hotpoint TVF760
Hotpoint TVF770
Hotpoint TVFET75B6
Hotpoint TVFG65B6
Hotpoint TVFG65C6G
Hotpoint TVFG85C6
Hotpoint TVFM60C6P
Hotpoint TVFM70BG
Hotpoint TVFM80CG
Hotpoint TVFS73BG
Hotpoint TVFS83CG
Hotpoint TVHM80C
Hotpoint TVM560
Hotpoint TVM562
Hotpoint TVM570P
Hotpoint TVM572
Hotpoint TVYL655C6
Hotpoint TVYL655CG
Hotpoint TVYM650C6P
Hotpoint TVYM650CP
Hotpoint VTD00
Hotpoint VTD20
Hotpoint VTD60
Hotpoint VTD6000P
Hotpoint VTD60T
Hotpoint VTD65
Indesit IDC75
Indesit IDC85
Indesit IDC8T3B
Indesit IDCA735
Indesit IDCA7H35BTM
Indesit IDCA835
Indesit IDCA8350
Indesit IDCA835BS
Indesit IDCA835EU
Indesit IDCA835S
Indesit IDCE7H35BTM
Indesit IDCE845
Indesit IDCE8450K
Indesit IDCL75BHEU
Indesit IDCL85BH
Indesit IDCLG5BH(EU)
Indesit IDV65
Indesit IDV75
Indesit IDVA735
Indesit IDVL75BFR
Indesit IDVL75BR
Indesit IDVL85
Indesit IS60V
Indesit IS60VU
Indesit IS70C
Indesit ISA60V
Indesit ISL60V
Indesit ISL70C