Kutchenhaus was established in 2004 at Trafford Retail Park, Manchester and then it developed 3 more flagship showrooms at Sutton Coldfield, York and Brentwood before expanding a franchise model which has seen a Bristol showroom planned and others in Aberdeenshire, Beverley, Chichester, Exeter, Farnborough, High Wycombe, Liverpool, two in London, one in Tunbridge Wells and future showrooms coming soon to Aberdeen, Cardiff, Linlithgow, Orpington and Sheffield.
Here we have a look at Kutchenhaus German kitchens, which we are sure, surely everyone is aware, are Nobilia?
The signature flat design and reflective surface will enhance your new kitchen creating the illusion of a larger room with a more luxurious feel than before. Today, a high gloss kitchen is not just a white kitchen anymore as we are able to offer you a large variety of colours ranging from blacks, greys, reds creams and various shades of whites.
The most popular choice over recent years is a high gloss range planned in conjunction with our handleless LINE N design. This looks stunning combined with laminate, slimline or solid stone worktops creating an even more contemporary and sleek feel to your new kitchen.
Choose a gloss colour for your kitchen to turn your existing kitchen into a modern kitchen which will showcase pure elegance.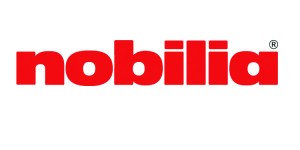 ku