Topps Tiles has acquired an 80% stake in Guildford-based commercial tile supplier Strata Tiles Ltd for £3.3m according to Kbb news sources today.
Topps Tiles makes the Strata Tiles purchase with the option to acquire the remaining 20% shareholding in the business in 2021 for a further £2m which is dependant the acquired business's performance over the next two years.
Strata Tiles which includes Heathrow Terminal 5, Tottenham Stadium. Kings Cross Station amongst its past projects has a showroom in Bermondsey, London.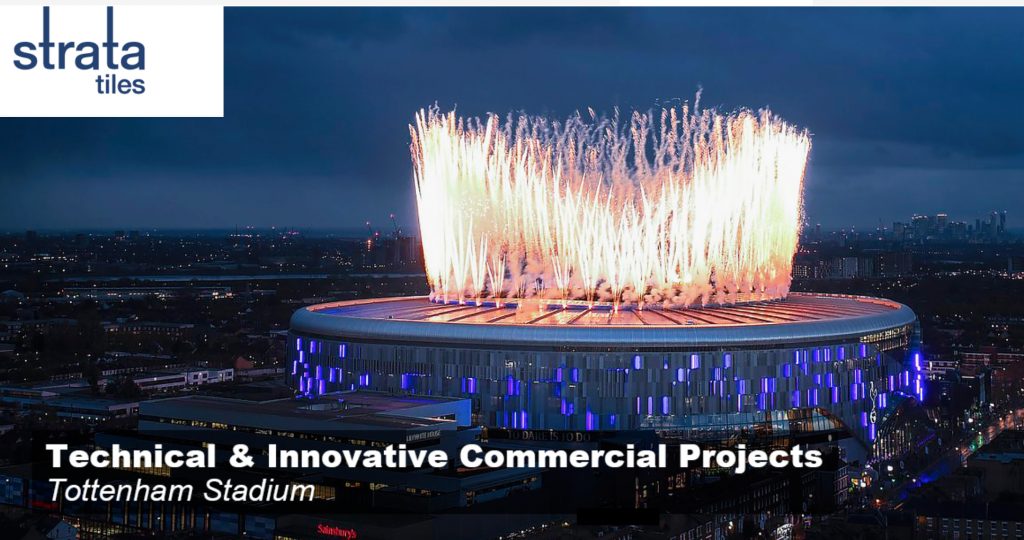 In addition to the very high value public interest projects Strata Tiles supplies porcelain, polished concrete, mosaics, natural stone and technical stone tiles for many other commercial design projects. It is also highly active in the retail sector and residential apartment block market, both of which have always been buoyant markets in the capital.
The company was founded in 2002 by Jonathon Wiles and Paul Willis, who are selling their 80% stake to Topps Tiles but will remain on with the business. it is thought that Strata will be integrated into Topps Tiles' commercial business unit but will retain its own brand for continuity.
In 2018, Strata reported turnover of £4.8m and pre-tax profit of £700,000. "Our commercial business is already expanding at pace, with sales in the first half growing by around three times year-on-year," said Topps Tiles CEO Matthew Williams."The acquisition of Strata will accelerate this expansion and demonstrates our commitment to building a commercial business of quality and scale. Strata is a well-regarded and well-run business with a strong brand; and we look forward to welcoming the Strata team into the Topps group."
From humble beginnings Topps Tiles first store was opened in Manchester in 1963. The business merged to form a bigger chain based operational in London, owned by Barry Bester and Stuart Williams and Topps Tiles now has stores totalling over 370 across the UK and is listed on the London Stock Exchange. Prior to the Strata Tiles purchase, Topps Tiles was thought to have approximately 30% of the UK tile market.