In a show of recognition for many years as a global brand, Hoover have just been awarded 'Consumer Superbrand' status.
This year's Consumer Superbrands survey approximately 3,200 brands – representing the major names across 141 categories, were each is evaluated for Superbrand status in the UK for this year.
Whilst there were a number of new entrants to long time Superbrands such as Audi, Lego, British Airways, Rolex, Apple, Mastercard and Dyson, Hoover is one of only a handful of KBB brands to achieve such as accolade.
Voters in the 2019 process included 2,500 British consumers, 2,500 UK business professionals with purchasing or managerial responsibility within their business, 24 senior business-to-business industry leaders (the independent and voluntary Business Superbrands Council), and 32 leading consumer marketing experts (the Consumer Superbrands Council).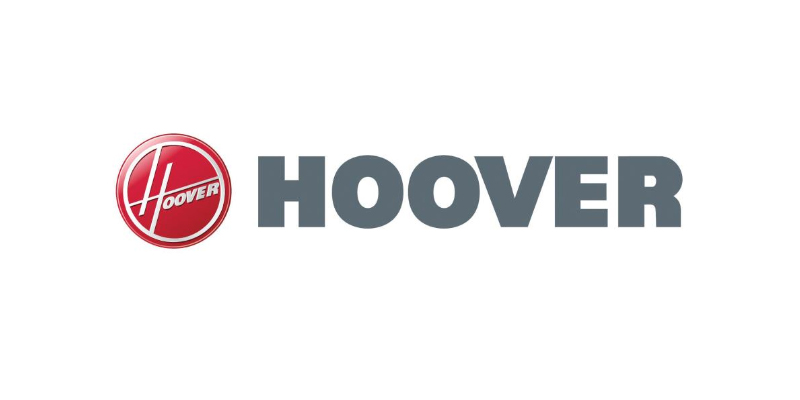 The research process was managed by The Centre for Brand Analysis (TCBA) in partnership with Dynata, one of the world's leading data research companies. It follows a voting process involving a nationally representative sample of 2,500 UK consumers.
Superbrand status is awarded for quality, reliability and distinction by a combination of an expert council, and business executives or consumers voting on a comprehensive list of consumer and business-to-business brands.
All voters were asked to judge the listed brands against the three core factors inherent in the status of being a Superbrand, namely: quality, reliability and distinction.
Additionally, the brand's current PR profile to its latest marketing activities and new product and service developments are taken into account, thus giving a more in-depth and holistic picture of how brands are currently perceived. This addition of brand perception in the voting is therefore influenced by how the brands are seen to interact with the voting individuals both historically and in the hear and now.
With PR profile and Corporate Social Responsibility being on the minds of the voters and influencers it may come as no shock that Whirlpool didnt feature in this years running.
In addition to the British public vote, which was weighted to reflect the breadth of opinion across the whole country, all brands awarded Superbrand status were also highly rated by an objective and voluntary council of senior industry experts to provide a secondary quality control mechanism.
'A Superbrand has established the finest reputation in its field. It offers customers significant emotional and/or tangible advantages over its competitors, which customers want and recognise.'
Quality: Does the brand provide quality products and services?
Reliability: Can the brand be trusted to deliver consistently?
Distinction: Is it well known in its sector and suitably different from its rivals?
Antony Peart, director of brand and communications at Hoover, said: "As a company with a 111-year heritage, we're really proud to have achieved Consumer Superbrands status, especially in extremely competitive categories where price can often be a driver over brand loyalty. Since day one, we've been committed to innovating and moving with the times to both meet and drive consumer demand. This is demonstrated most recently with the launch of our first collection of AI (Artificially Intelligent) appliances and brand partnership with British cook and restaurateur, Simon Rimmer. Brands will only survive and continue to thrive if they evolve and we're in very good company with the 'class of 2019'."
Stephen Cheliotis, CEO of The Centre for Brand Analysis (TCBA) and chairman of Superbrands, added: "Being highly regarded and deemed a Superbrand by the public is an important indicator of a brand's market strength, competitive position and prospects. As we enter increasingly unsettled times, possessing a strong Superbrand provides businesses with a vital and valuable asset."
The Top Ten Superbrands are Apple, Microsoft, Emirates, British Airways, Samsung, PayPal, BP, Mastercard, Google, and Visa.
2019 saw other brands attain super brand status such as UK law firm Irwin Mitchel, Architects Knight Frank and rather out left field are the less recognisable brands also shortlisted which included the bank note printer De La Rue and Finastra, although they were recognised in the commercial brands shortlist.
The Superbrands awards are given to those who are not just hot property for one year or two, but more for those brands whom can demonstrate a sustained level of brand recognition over a number of years.
Whilst it is obvious why the likes of Apple is there, other smaller and less well known brands do regularly come through the ranks and other Kbb notables include Kenwood, Miele, Screwfix, Smeg and B&Q