Making history, Wren Kitchens has hit two milestones in opening its 100th showroom with it also being Wrens first showroom / store in the US.
Wren has steadily outperformed the Kbb sector in recent years and it was only back in January that we mentioned Wren opening its 90th showroom, in Forster Square Retail Park, Bradford.
So given the impact of Covid, it is nothing short of amazing that Wren has continued its stellar growth performance and hit this new milestone, whilst simultaneously opening its first showroom/store in the US, in Milford, Connecticut.
The wider ambitious growth strategy for Wren Kitchens includes plans to open five more showrooms in north-east America by 2021.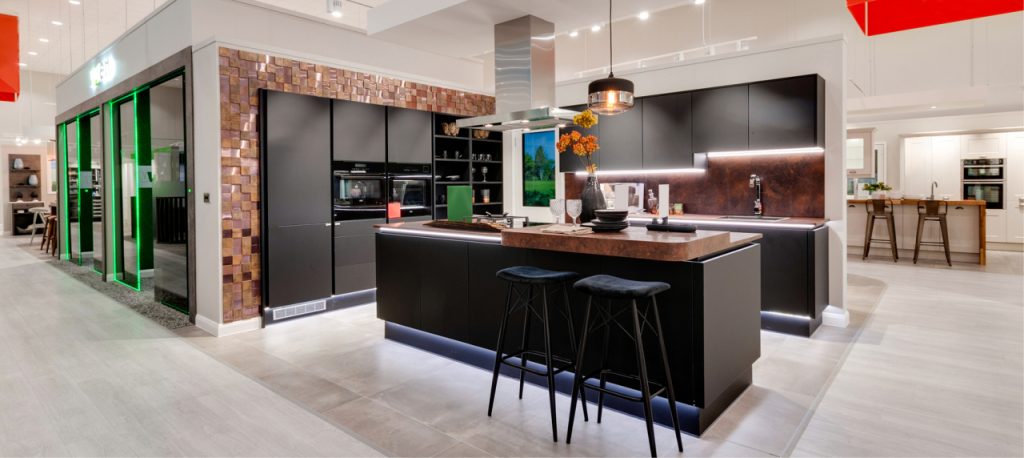 At Milford Connecticut, just north of NYC and a little over a 2 hour drive from Boston, its 31,456sq ft showroom features 100 displays, with Wren's Milford showroom said to be the biggest kitchen showroom in the entire USA. The impressive showroom, also features two virtual reality studios.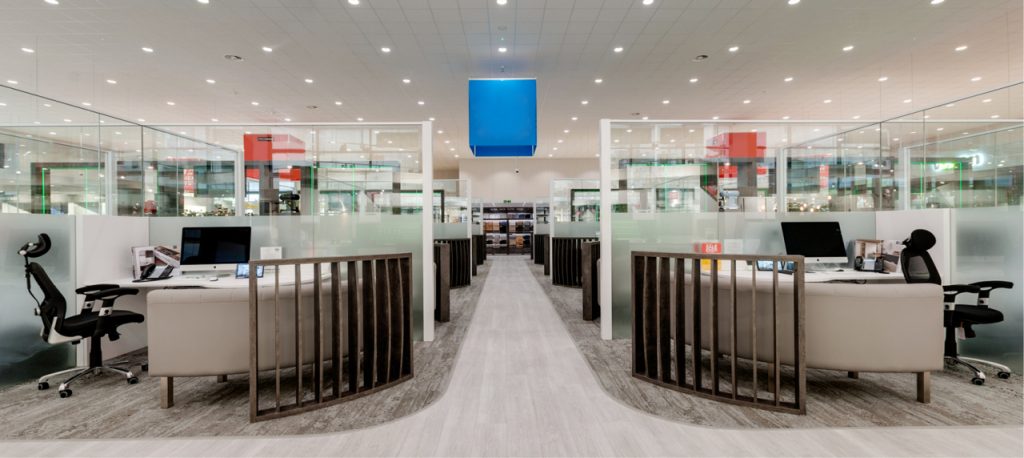 There are also several planning areas within the showroom and three interior design suites where designers and architects can book the space for clients to work on projects together.

Wren Kitchens Opens in US
Milford showroom manager, David DeCicco, said: "A huge amount of hard work and effort has gone into developing our 100th and first USA showroom, and we'd like to say a massive thank you to everyone involved on both sides of the Atlantic that has made this happen.
"It's a proud moment for our team and the whole company, as we celebrate this milestone and pave the way to a successful future for Wren in the USA."
Wren has created 25 new jobs with this new showroom in Milford. A further 360 jobs will be created at Wren's US HQ in north-east Pennsylvania – where it has a 252,000sq ft production and assembly site.
Commenting on news the Mayor of Milford, Ben Blake attended the opening and cut the ribbon on the new showroom saying "We're happy to welcome Wren Kitchens to Milford and excited that the Wren team chose our fantastic city with a big heart as its first US location."
Wren, clearly a leading kitchen retailer has invested $15.4 million in the US facility as well as transforming its onsite headquarters to provide support for its showrooms across North America so we are sure that more news stories that 'Wren Kitchens Opens in US' will surface in no time as the next US showrooms quickly move from concept to reality.