Warendorf is becoming an increasingly more recognisable brand name in the German kitchens landscape and with a philosophy based on clarity, clean lines and consistent quality, incorporating the latest innovative ideas, it is Warendorf retailers like Modus Kitchens of North West London that are increasingly seeing their customers opt for this relative newcomer over other similarly priced but better known kitchen brands.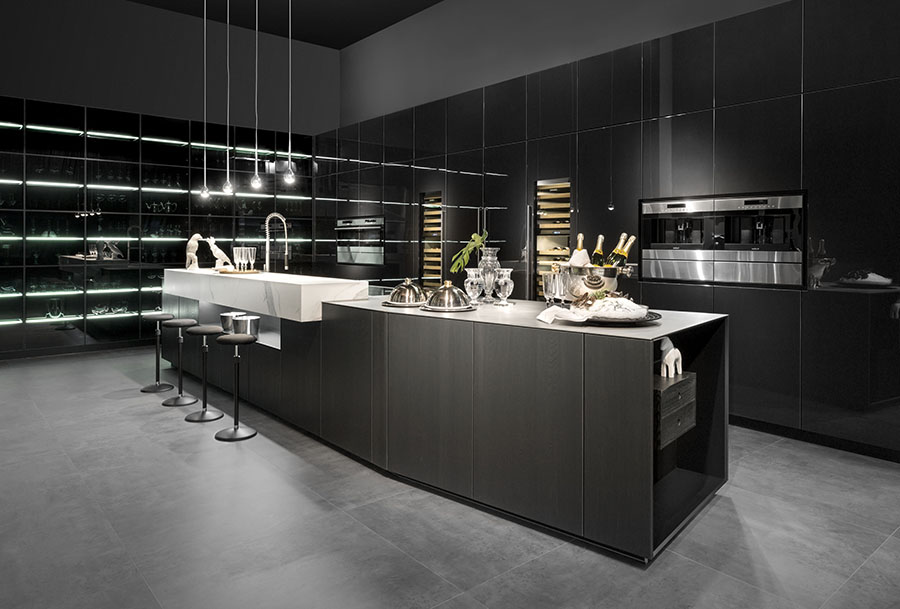 Modus Kitchens Design Consultant Michael McMorran is very knowledgable of all three brands offered at Modus, namely Nobilia, Pronorm and Warendorf and commenting on the lesser known Warendorf he told Kitchens Kitchens that "…whilst it is fair to say that Warendorf is somewhat of a newcomer when compared to some of the brands such as Nobilia which date back to the 1940's Warendorf isnt a new kid on the block so to speak as they have been in operation since the 1970's."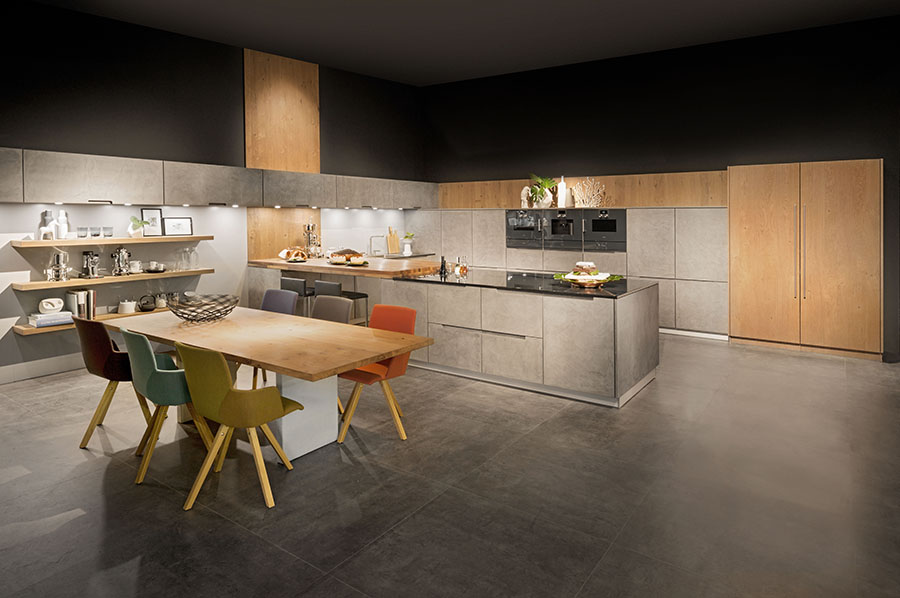 McMorran added, "…with Warendorf the furniture has uncompromising standards of workmanship which when combined with the Modus approach to design, we have developed kitchens, which are not only modern today but are also poised to become the classics of tomorrow looking just as good and operating just as smoothly as the day they  did when they were installed."
At the heart of a real WARENDORF is the extremely robust, patented folding carcase. It is cut from a single length of board and glued in a high quality production process.
The specially manufactured carcase makes the units extremely strong and robust when compared to other carcases on the market and this special technology makes it possible to manufacture the folding carcase in virtually any size or dimension, regardless which depth, height or width is required.
McMorran added, "…with the folding carcase this allows us to breathe life into the most individual dream kitchens as we can dispense almost completely with fillers or spacers to create a truly made to measure kitchen."
Reliability, quality and longevity are the core values at the heart of Warendorf which takes its roots from the town of were it all started, Warendorf in North Rhine-Westphalia. Cosmopolitan, yet down to earth and true to their traditions.

For more information or to see Warendorf German kitchens in the flesh please contact London based Modus kitchens for details.
95 Chamberlayne Road
Kensal Rise
London NW10 3ND
T: 020 8969 8848
E: info@moduskitchens.com
Opening hours
Monday to Friday 9.30am – 5.30pm
Saturday 9.30am – 4.00pm
Sunday and Bank Holidays closed