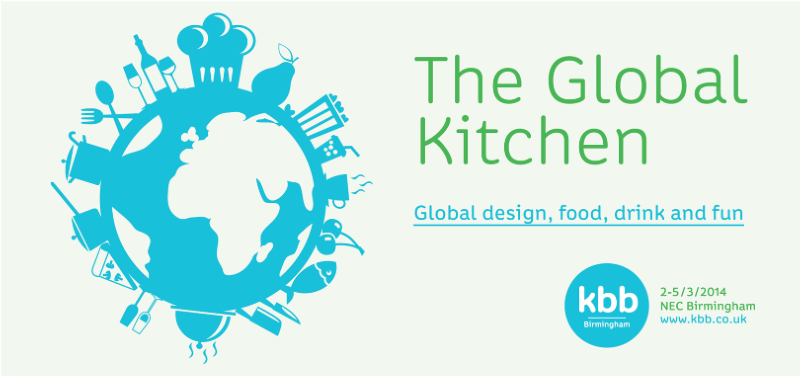 The annual Kbb Birmingham event is one of the key dates in the UK home interiors calendar and this year for 2014 Kbb Birmingham, the Global Kitchen concept has been added.
This ever-changing home interiors world is influencing consumer taste in the role of the kitchen, both in its design, the range of appliances in the kitchen… and also the food we cook at home.
In celebration and reflection of this ongoing global phenomenon, Kbb Birmingham is championing an area of internationally-designed kitchens.  The new segment will feature six international kitchen brands whom are invited to showcase their unique interpretation of a beautifully-designed kitchen and a truly international food experience.
The 6 brands due to take part in the Global Kitchen concept are yet to be announced but with international (albeit German for now) brands like Schuller, Nobilia, Nolte, Leicht, and Pronorm as exhibitors, whilst it is nice to see the German brands taking part, it would be nice to see some more on offer from the rest of Europe, so fingers crossed, others are yet to be confirmed…
KBB Birmingham is organised by UBM, the world's second largest pure play event organiser. They organise tradeshows and other live 'in person' events which enable communities to do business, which are a key marketing tool for companies to source new leads, reinforce existing business relationships and bring the market up-to-date with their latest products and services.