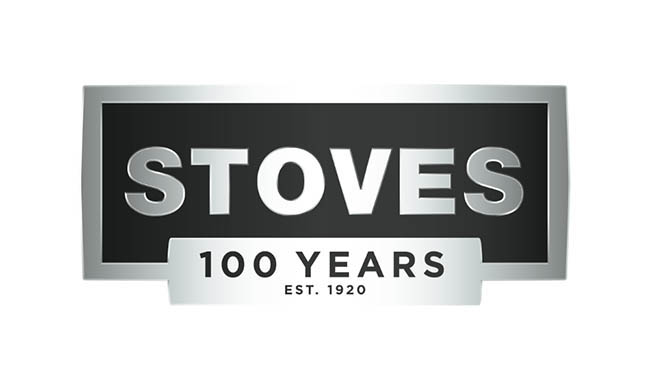 Stoves Appliances have launched a programme of events to recognise its 100th year and in doing so have pledged to embark on their 'biggest ever media investment'.
Stoves Appliances are the leading home cooking appliance brand, which was founded on Valentine's Day 1920 and has announced plans to celebrate the milestone with a new product launch designed to support retailers, alongside a number of additional promotions, run national as part of the biggest ever media investment it has ever made.
The 1920 foundation year saw operations start in Warrington and relocated to its current manufacturing facility in Rainhill Prescot in 1925, marking another centenary date for 2025.
During the 1930's Stoves made headway into the emerging home appliance market but switched production to the 'war effort' like many other British factories did during WWII. Stoves' role in the 'war effort' was to made munitions.
Stoves become a permanent fixture of the home appliance market in from the 1950's through to the 1980's were its sturdy and steadfast appliances were solid performers. In 1990's Stoves opened up an engineering school for engineering apprenticeships and with its well thought of appliances being sold in UK's leading department stores, including John Lewis and Selfridges, Stoves started to garner overseas interest.
The new millennium saw a new business model (of overseas sales) emerge and the company was acquired by Glen Dimplex Home Appliances. Parent Glen Dimplex has led Stoves for the last 20 years alongside other leading brands such as Belling, New World, Britannia and Lec.
Local & National Events
Stoves also plans to undertake a number of regional and employee events, and will work with local museums and historical societies to ensure that the company – and its heritage – is well represented within the community.
In addition, staff will be raising money for local charities throughout the year, and the popular Stoves on Tour events will continue hosting celebrity chefs on its stages at dozens of food and drink events across the UK.
Mark Davison, Managing Director of Stoves' parent company Glen Dimplex Home Appliances, said: 'One hundred years is a significant milestone for any company and reaching it reflects the continuing relevance of Stoves in today's marketplace. We are thrilled that Stoves remains so strong after 100 years and we are keen our celebrations will be focussed on providing support to the retailers that sell our products and help to keep Stoves at the forefront of consumers' minds.
'And we also need to recognise the role our employees, particularly the long servers, have played in Stoves' success. The fact that the company has been in Prescot for so long means the local community is awash with memories and we hope to revisit some of those over the next few months as we celebrate this landmark anniversary.'