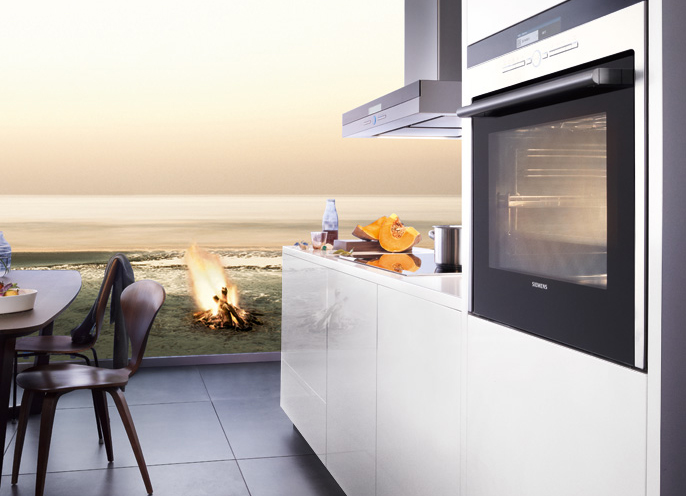 At the moment, white gloss kitchens are pretty much taking the industry by storm, and leading the way are the German kitchens brands of Häcker and Nobilia.
White gloss kitchens in particular from Häcker were the talk of the recent EuroCucina 2012 (International Kitchen Furniture Exhibition) in Milan. And later in April's Kitchen Expo, Häcker caused yet another marketing coup with their eye catching combination of White Gloss Kitchens with white fascia appliances, particularly this paring with well respected appliance brand Siemen's.
The paring is a welcome to many consumers who don't want to be left with the stainless steel finish to appliances and as with the likes of the iPhone leading the way for monochrome styling, its great to see appliance brands catch on as the German car makers of Audi, Mercedes and BMW have in their use of very stylish monochrome colours.
Häcker feature a range of white kitchens in various styles not just the high gloss but the style shown below is the Neo High Gloss Kitchen from Häcker, which bucks the trend somewhat in that it is more of the traditional high gloss kitchen without being a handleless kitchen.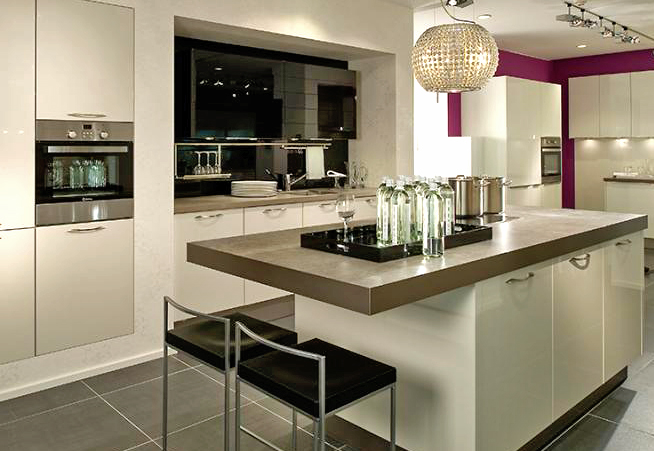 The starting image above shows the Siemen's HB78GB270B in white, an uber appliance for your uber German kitchen which enhances the gloss feel via the appliance, continuing the smooth, clean and subtle lines. The white Siemens appliance seamlessly integrates with the doors creating a beautiful yet simple and somewhat minimalistic kitchen design.