House Beautiful's 10th annual Kitchen of the Year takes place at the San Francisco Decorator Showcase in the Pacific Heights neighborhood of San Francisco, California. Designed by Jon de la Cruz of DLC-ID, this year's kitchen is a 625-square-feet space with amazing architectural details (12-foot ceilings!), amazing open pantry shelves, a beautiful mix of new and old materials and so many windows.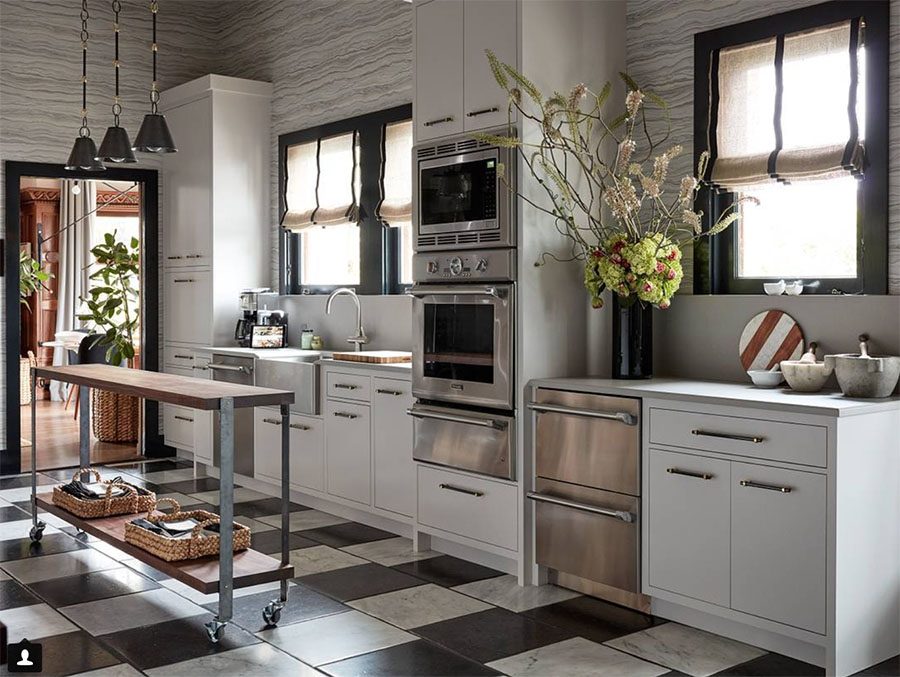 For the Kitchen of the Year, de la Cruz focused on beautiful functionality by combining his expertise in cooking with his deep knowledge of design history. The space features multiple stations for cooking, baking, breakfast and family dining — as well as innovative storage and display ideas. Drawing his inspiration from the most essential ingredients in any dish — salt and pepper — de la Cruz chose a black, white and gray palette using vividly modern applications to redefine the timeless kitchen into a beautiful, but highly usable, space.
About San Francisco Decorator Showcase
The San Francisco Decorator Showcase is widely considered to be the West Coast's premier design showhouse event, renowned for featuring the work of the region's top interior and landscape designers. All the funds raised through the Decorator Showcase go directly to support the San Francisco University High School Financial Aid Program.
For the past 40 years, the San Francisco Decorator Showcase has raised over $15 million to benefit the San Francisco University High School financial aid program.  This event allows hundreds of deserving Bay Area students access to a world-class college preparatory education.
UHS is committed to building a community that reflects and embraces the great diversity of the San Francisco Bay Area. Almost one quarter of UHS students receive financial aid.   The UHS Financial Aid program provides over $2,600,000 in grants annually, with average grants covering 68% of tuition.
This years Showcase is an exceptional Classical Revival mansion located at 2698 Pacific Avenue at Scott Street, in the heart of Pacific Heights.
This 11,000 square-foot residence was designed by acclaimed architects Newsom and Newsom in 1904. This historic residence features grand entertaining rooms with 12-foot ceilings and architecturally stunning period details. The entry foyer, formal library, living room, and dining room are among the most sublime and sumptuous public rooms in all San Francisco.
History of the San Francisco Decorator Showcase
The story of the San Francisco Decorator Showcase began in 1977, when Nan Rosenblatt, a former San Francisco University High School parent and an accomplished interior designer, and Philip Fernandez, the first president of the school's Parents Association, conceived the first Showcase to raise funds for University's financial aid program. In its first year, the Showcase netted $26,000, and today this prestigious event raises over $500,000 annually.
Showcase has taken place at some of the most prestigious addresses in some of the most breathtaking neighborhoods of San Francisco.