Miton kitchens are an Italian kitchens brand making somewhat small but steady waves in the UK and are currently looking at expanding their retailer network.
Miton Kitchens offer flexible choices in kitchen design and as per other Euro styling influences from Italy and Germany, Miton Italian kitchens often make use of Matt lacquer, Gloss lacquer and Glass doors which can be finished in a very wide range of colours. Handleless kitchens are available in any of their door finishes and their Veneered and Shaker kitchens are also available in any RAL colour. There are no ugly plant on end panels, and whichever door you choose from Miton the display end panel will be integrated to the unit and be an exact colour match.
Italian kitchens from brands such as Miton and Bontempi  are bursting with unique design features and quality details that are not unusual in top end Italian kitchens but with Miton, the claim is that you get top end quality but not top end price.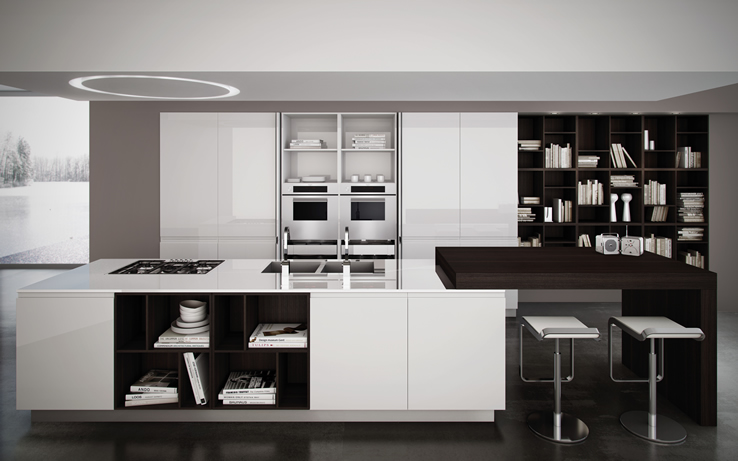 As the heart of the home, the kitchen typically sees the most activity of any room, making it essential to create an appealing design without compromising functionality and it is this ethos that the Miton Italian kitchen designers are hard at work for you.
Modern kitchen design usually features high tech appliances, sleek lines, and crisp colours and with 2013's designs, the modern and contemporary is partly offset and complemented by the use of earth-friendly tones and we will see more and more white gloss kitchens mixed with the earthier wood and stone colours.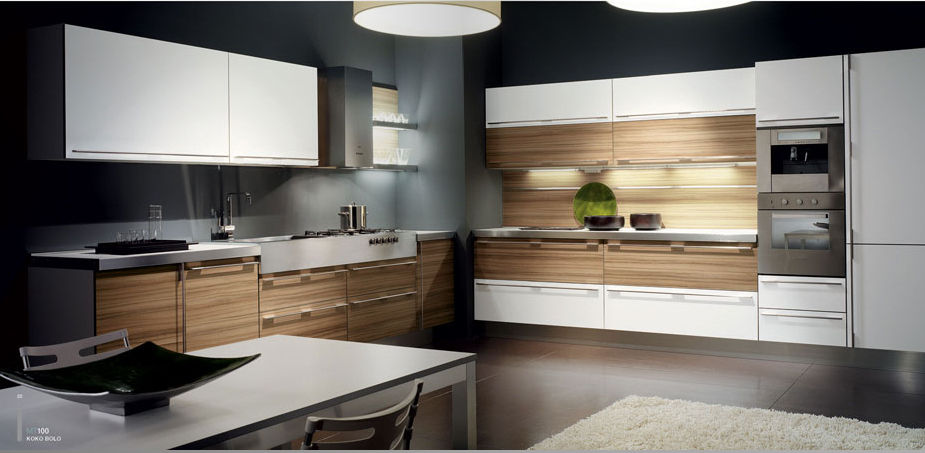 The above design, called Miton Koko Bolo MT100 is very similar to the line that the Germans (in Nobilia) have taken with their Highlight door but as the Nobilia door isnt available until 2013, price comparisons are not available.
Furthermore, with highly sustainable materials like bamboo used for flooring and work surfaces, eco-friendly homeowners can find their way to a stunning design they can feel good about. Some other popular trends in kitchen designs include bright colours in some of the current Italian styles and Miton, are undertaking a UK campaign to promote their emerging brand among the independent retailers