F Jones Cleveland Ltd, the specialist supplier of luxury worksurfaces, has appointed a new Managing Director to continue the restructuring of the management team as the business continues its focus on further growth and expansion.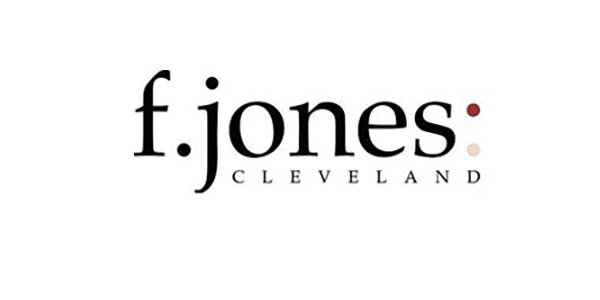 The appointment of Craig Fyall as the new Managing Director is part of the F. Jones Cleveland (widely known as F.Jones Surfaces) push into the kitchen, bathroom and contract markets for its stone surfaces.
Craig Fyall initially joined the company as the sales director in April 2018 from his previous role as a sales director for the specialist building products group, Building Product Design Ltd. Craig has over twenty years of industry experience and according to Kbb news sources it is expected that Fyall will work closely with Ian Jones, who is moving from the post of Managing Director to company Chairman.
Restructuring efforts will also see Fred Jones step down from the role as Chairman but will continue as the director responsible for the financial oversight of the F Jones Cleveland Group.
Ian Jones, Chairman of F Jones, said: "As a family-owned concern we have been delighted with the way Craig has integrated into the business and applied his expertise and market experience. His promotion to Managing Director is important to our growth plans going forward, and I will be working closely with him on implementing our business strategy. I will retain responsibility for the governance of the company and specifically nurture the long-standing product partnerships we have with Antolini and Cosentino."
Whilst many in the Kbb trade will be aware of Cosentino, the lesser known Antolini is a brand name that many architects, artists and builders are familiar with and it is hoped that the expansion of F. Jones Cleveland will see the Antolini surfaces in more UK homes.
Luigi Antolini and his family began supplying marble to architects, artists and builders from their family operation in Sant Ambrogio di Valpolicella, Italy and today F.Jones Surfaces invite their customers to visit the Antolini warehouse just to the the magnificent array of some 800 different types of stone in their 200,000 square metre space should customers wish to make a trip to Italy.
Like Cosentino, Antolini are also innovators and they have developed several new technologies such as the use of diamond wire saws (Antolini Clean Edge – ACE) resulting in smoother, more accurate precision cuts and, the Antolini Vacuum Process (AVP) which allows for anti-bacterial properties and superior sealing of its stone surfaces.
Craig Fyall, new Managing Director commented on his new role, saying: "F Jones is about to embark on a significant growth and investment strategy that will mark an exciting new chapter in the company's 35 year heritage of providing luxury worksurfaces. I am proud to have been given this responsibility and I look forward to the opportunities ahead. We will be diversifying the company's product and service offer across the kitchen, bathroom and contract sectors, ensuring our customer base grows and benefits from what we have to offer."
F Jones Cleveland Ltd
Riverside Park Road
Middlesbrough
Cleveland
TS2 1QW 
Tel: 01642 241 195