Dutch brand Keller Kitchens is set to exhibit at the upcoming KBB Birmingham show, taking place on the 4th-7th March at the NEC Birmingham.
The company, headquarted between Rotterdam and Antwerp and with some 70 UK dealers has confirmed it will be displaying kitchen designs that are available from the 1,950 Natural Colour System – NCS – range with three different finishes, namely silk gloss, high gloss and structured lacquer.
Keller Kitchens' ultra-matt surfaces – which are available in six colours, namely Snow, Carbon, Titanium, Anthracite, White and Loam; will also be on display at the show, as well as the brand's handleless contemporary and industrial kitchen designs.
With the main focus of the dealer network to date coming from Holland and the UK Keller Kitchens is one of the smaller brands of Euro-styled kitchens that offer the modern kitchen buyer an array of colour choices and some very contemporary door finished but looking at their products we would place them in the top end (design wise) if you are in the market for textured finishes, were you perhaps wish to mix gloss or matt with a wood texture.
Looking at the Keller kitchens Cascada Graphite and Anthracite Fleetwood_GL3000 the tones and texture of the wood doors paired with the matt finishes to the island is both imaginative and very much on trend yet seems to breeze past the likes of German kitchen giant Nobilia and its attempts at wood textured modern kitchens.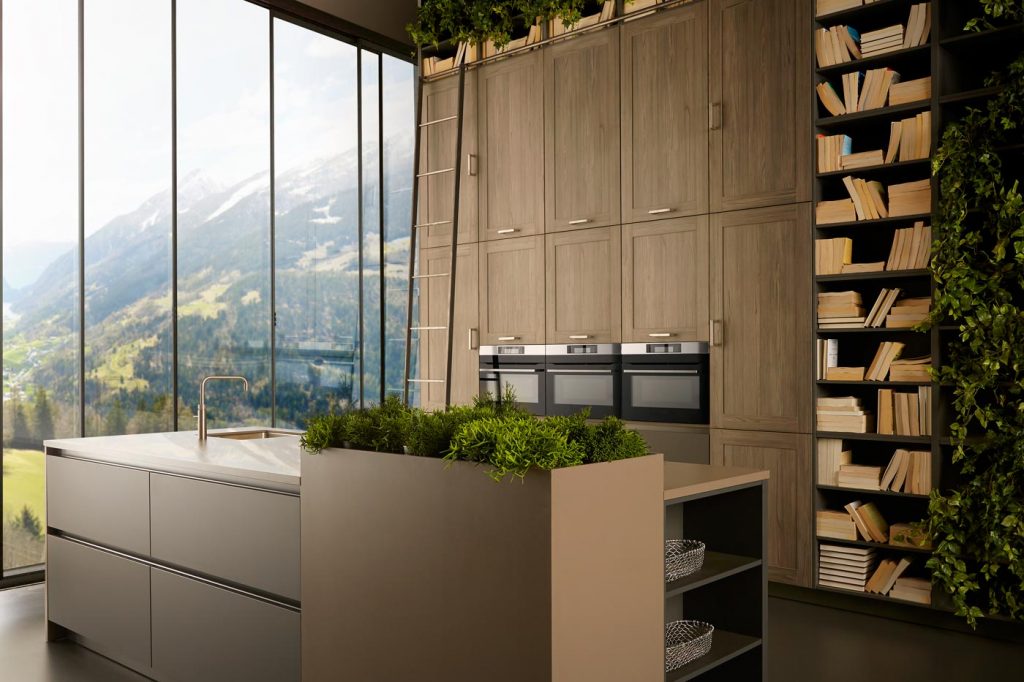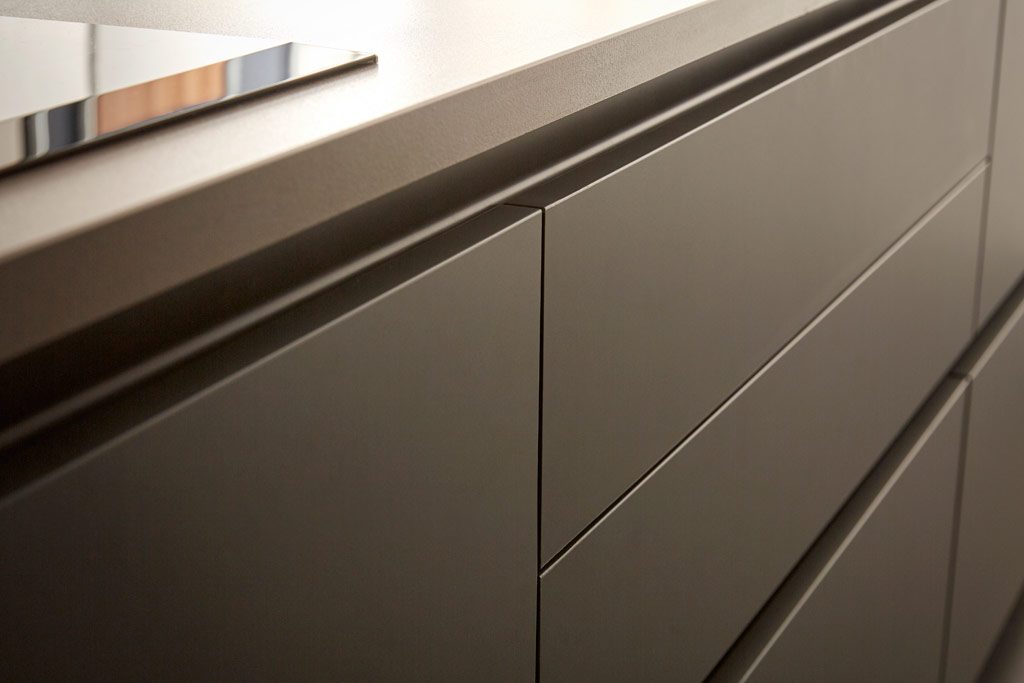 Definitely one to stop by and see at the KBB Birmingham 2018, the UK's leading KBB show. Other brands on show include Barbour AB, Building, Building Design, BSEC, Decorex International, Ecobuild, interiors UK, Property Week and The Sleep Event.
The Kitchens Kitchens news team will be at kbb Birmingham 2018 and are looking forward to this fantastic kitchen, bedroom and bathroom event and all the latest it has to offer.
 KBB Birmingham 2018 runs from 4-7th March at the NEC Birmingham.