Kitchen specialist Bulthaup have just opened their 13th UK premises, clearly showing that 13 isnt unlucky at all and the lovely new premises is in Bath, Somerset just three weeks after opening a location in Exeter.
Bulthaup says it creates and designs "holistic solutions for the kitchen living space", which are aimed squarely towards the ever-changing needs society and architectural considerations and advances as bulthaup itself regularly brings about advances in the evolution of the kitchen through innovation and modern kitchen solutions.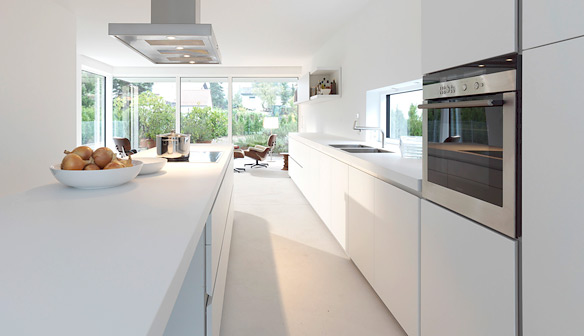 As bulthaup claim, their constant commitment to studying the changes in modern living patterns and creating the concept of the kitchen free from its normal design constraints is what secures bulthaup as a leading force in modern kitchen design technology and delivery.
The German kitchen brands are famed for superior manufacturing whilst at the same time pushing forward the advacenment of tailoring modern kitchen solution to increasing levels of individual customer needs, and like perhaps Hacker, Alno or Poggenpohl, do and for which they are well regarded for, bulthaup produces technically and esthetically outstanding kitchen products, tailored to specific spatial conditions and configuration.
Showcasing bulthaup's innovative b1, b2 and b3 kitchens the new showroom in Bath, Somerset and you will find their German kitchens on London Road, BA1 6AJ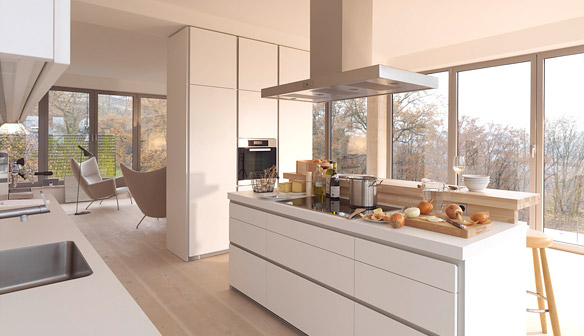 Bulthaup operate in many countries around the world and in the UK, they mainly have their dealers in the South, covering the likes of Winchester and Swindon, Putney in London, Holland Park London, Mayfair in London,  Clerkenwell in London and in addition to the ones already mentioned in Bath and Exeter, bulthaup are also available for people looking for kitchens Manchester, with their Wilmslow dealer, they have a dealer for kitchens Oxford and then in Belfast, Edinburgh and Glasgow up in Scotland.