Acquabella shower products will now be delivered to UK customers much more quickly now that Spanish shower products specialist Acquabella has opened a new warehouse in the UK.
The new facility [in Worcester] will provide 'express delivery' of its extensive range of shower products within a 24 to 48 hour timeframe in most areas of the UK and within 72 hours for customers in Scotland.
The Spanish Kbb brand has two other warehouses to facilitate its delivery network, one in Madrid and one in Paris and all of its products are sourced and manufactured in Spain.
Aside from their design aesthetic, Acquabella shower products are also renowned for their sustainability.
Natur Wave shower tray (pictured below) which consists of a wavy ring pattern that spreads outwards from the strikingly designed water drain in a matt eco-resin finish is manufactured from recycled PET bottles.
The Natur Wave shower trays' flexible adaptability and the use of sustainable materials impressed the Red Dot Design judges to become a 2023 Red Dot Design Award winner.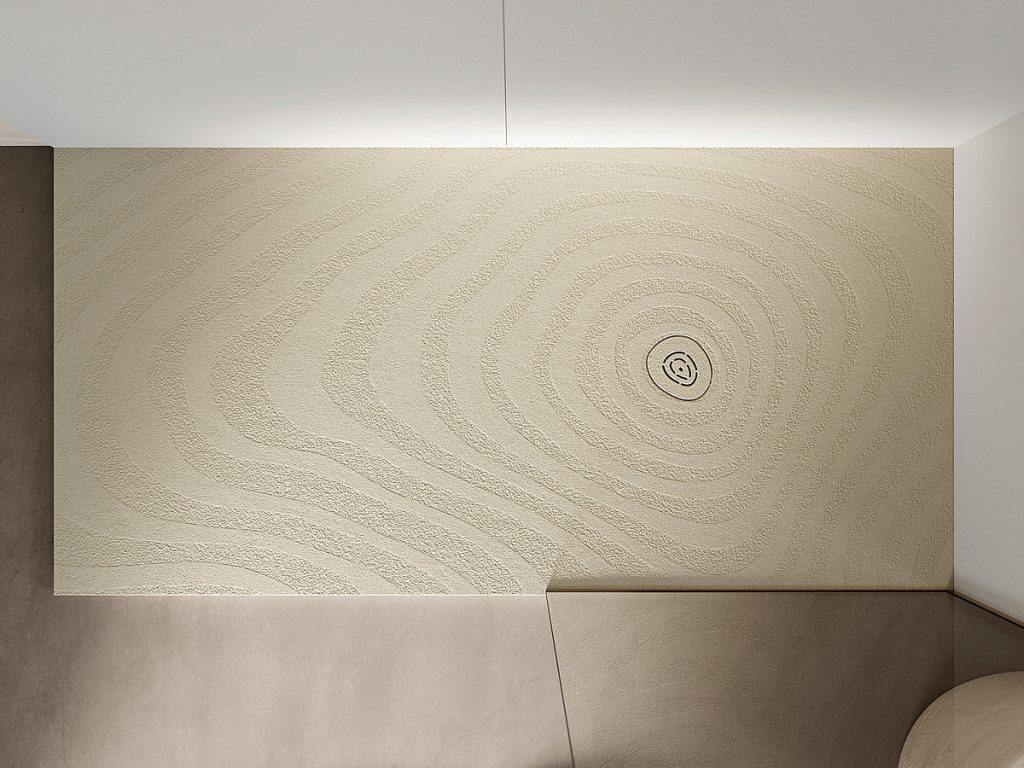 The new UK warehouse isnt the only investment Acquabella has made recently as the company invested heavily in its Vall d'Uixò factory in eastern Spain to install an automated production line in 2021.
The new production line is said to be one of the largest of its kind in Europe and was installed to increase annual shower tray product from 240,000 units to 600,000.
Acquabella also won the European Business Award for Business of the Year in the category for businesses with a turnover up to €25 million.
The shower products brand Acquabella is owned by parent Construplas, which is a building and home improvement suppliers business in Spain, much similar in profile to the likes of B&Q in the UK, but on a much smaller scale.
The continuous investment into the Acquabella brand is impressive amid the current backdrop of challenging post covid Kbb trading, given the difficulties many UK retailers are experiencing.
In other Kbb News - Are you making the most of your Kbb Marketing?