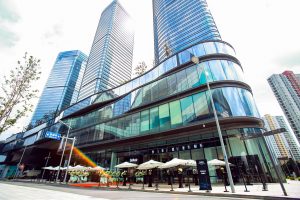 The well respected German Kitchen manufacturer Siematic has opened its new flagship store in Suzhou, China.
The new store, located west of Shanghai is in the central business district of the Suzhou Industrial Park and features an exhibition space spanning more than 330 sq/m
Chinese domestic appliance company Nison Group acquired a majority stake in Siematic Group in October 2017.
At the time Siematic CEO Ulrich W. Siekmann, the third generation of the Siekmann family to run the company following its establishment by August Siekmann in 1929 said that the deal will help the brand "accelerate" its international growth by aiding it in expanding into the Chinese market.
In October 2017 Siekmann noted in a letter to customers that he will stay in his current role and will continue to head up operations and "international brand development" alongside co-manager Silvia Weppler after the acquisition. Alongside his sister Kathrin André, Siekmann will also remain as a minority shareholder.
Siekmann opened the new store alongside Nison Group founder and chairman Zugen Ni.
According to the press release by Siematic the new location of the East Chinese boom city Suzhou is ranked 27th place of the world's economically strongest metropolises, is regarded as the centre of China's high-tech industry and has over 10.5 million inhabitants.
The new flagship store in China follows an impressive store in Tokyo. In a similar style to the Suzhou store, SieMatic Japan sees three flagship style collections, URBAN, CLASSIC and PURE presented in an impressive 350 m² area with 6 sample kitchens.