In the world of luxury kitchens Smallbone is a name of substance but following a new venture by Charlie Smallbone the brand identity may get a little confusing amongst customers.
As with any business arrangement were the original founder who's name fronted the business then parts to pursue other ventures leading to two companies using the same name, confusion is sure to arise. As such, the trick will be whether both firms can convince the end consumer that they individually embody enough gravitas and ability to live up to the Smallbone name before the parting of the ways.
For anyone not in the KBB sector it may come as a shock that news emerged last month (Feb 2019) that the American Gary Barnet, founder of Extell Development Company of New York had bought Smallbone of Devizes from its former struggling parent (Canburg, a private company) and was ploughing £10 million into the business to cover outstanding orders.
However while the Smallbone of Devizes business was saved by the purchase and lives on Smallbone of Devizes founder Charlie Smallbone also announced at the same time that he is to launch a new showroom venture, called Ledbury Studio. As such Charlie Smallbone is no longer involved with Smallbone of Devizes.
According to reports in KBB trade press Charlie Smallbone has had a career spanning 40-years in kitchen design and he said of his latest venture that he intended to "..harness the beauty of original materials while creating practical kitchens that exude style and elegance. During my career, kitchens have evolved exponentially, but we still strive for the same qualities of function and for the best quality of life. My designs for Ledbury Studio are all about smooth functionality with an emphasis on space to cook, live and entertain."
Ledbury Studio Metallics Collection by Charlie Smallbone
Whilst it seems likely Charlie Smallbone may be prevented from using his surname as a brand or trading name (to minimise confusion) that its not difficult to attach the Smallbone name to his new Ledbury Studio, given its his given name.
Only time will tell but it is not a stretch to consider that whilst Charlie Smallbone can inject perhaps more heart and soul into his projects, his ability to deliver projects under Ledbury Studio will be without the resources of the Smallbone of Devizes business. Is there room for both?
In his acquisition of the Canburg business Gary Barnet of Extell Development Company acquired the Smallbone of Devizes and Brookmans brands together with Mark Wilkinson Furniture and his capital injection was said to have wiped out the companies debts, allowing it to flourish.
It was revealed by the administrators Grant Thornton that Canburg owed millions of pounds to a vast range of creditors when it finally collapsed. Creditors included the Business Growth Fund (BGF) – the vehicle set up by Britain's high-street lenders in the wake of the 2008 financial crisis – which was owed £5.8 million by Canburg, plus HSBC bank who were owed £7.7m at the date of the administration. In their report at the time Grant Thornton confirmed "We expect both BGF and HSBC to suffer a shortfall,".
Gary Barnett said: "Having deeply admired the company for many years, I was so keen to take this great opportunity to acquire these unique brands. Over the past 10 years, I have had the pleasure of working with Smallbone of Devizes on many projects such as our One57 development in Manhattan and was struck by its incredible design and making; it is rare to find this level of quality. I am looking forward to working to develop and evolve these luxury British, hand-made furniture businesses in the UK and around the world."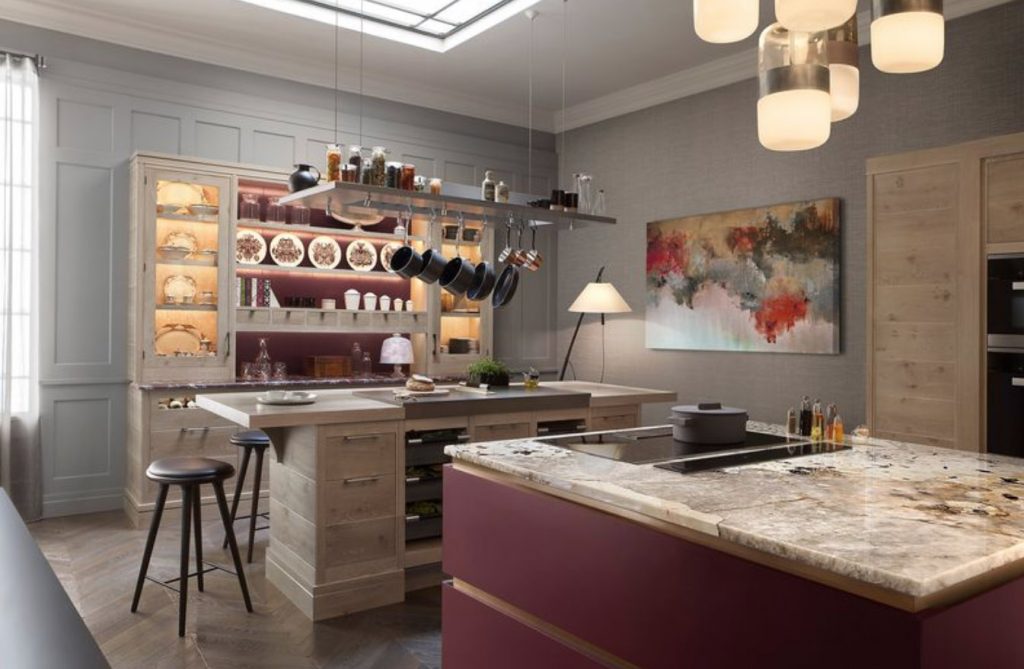 The rescue by Barnett secured the future of 260 Smallbone employees and continued production in Smallbone's historic home of Devizes, WIltshire, where the company makes all of its furniture, crafted by hand for sale throughout the world.