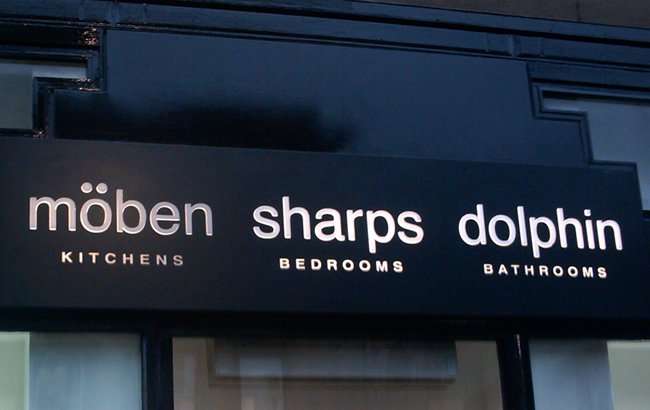 Moben Kitchens, were part of Manchester kitchens Homeform firm, the business group which as well as containing Moben Kitchens, also traded as Dolphin Bathrooms and Kitchens Direct, which most people know, went pop in 2011 with the loss of hundreds of jobs and up to some estimated £4m in customer deposits.
The administrator, Deloitte said that several hundred customers who have paid deposits adding up to £2.6m on their cards should be able to reclaim their deposits from their bank or credit card company, but the 500 or so customers who had paid their deposits in cash – totalling £1.5m – rather than by debit or credit card, were likely to lose out.
Now being April 2013, nearly two years after Moben Kitchens went bust, there was no significant news or online mentions to indicate those deposits were ever returned.
The economic downturn, which started in 2008 and saw consumer spending decimated, led to an almost apocalyptic climate for the KBB sector (Kitchens, Bedrooms, Bathrooms) and a spate of collapses on the high street with home improvement chain Focus DIY, MFI, Habitat and fashion retailer Jane Norman among the other high street names to collapse, retailers, such as Homeform, which sell big-ticket items were always particularly vulnerable and going to be the hardest hit.
Whilst the banks are more intertwined into the heart of any economy, the phrase "Too Big To Fail" doesn't apply and by and large, the KBB and retail sector at large has largely been left to get on with it.
Are there more failures like Moben Kitchens ahead?
Whilst the UK kitchen furniture market is resilient and driven to a large and increasing extent by replacement and improvement programmes, generally starting from the months of March and April, the kitchen furniture market is at the mature stage of its product lifecycle, with replacement sales accounting for almost 80% of sales, and if the likes of B&Q (masters in replacements as opposed to remodelling) are struggling, then for the rest of the market, survival is dependent on reacting quickly to changes in consumer demand and spending habits.
Looking back, the UK domestic kitchen furniture market experienced steady growth in the 2002-2007 period, reaching a market size of £1,560m by the end of the period, but, the overall market value had declined markedly in 2008 and 2009 (during the fallout of the credit crunch), before showing modest growth during 2010-12 with a modest increase of 1.9% in 2012 to reach an estimated £1,370m.
ON the face of it then, the UK domestic kitchen market is still not at levels seen before the recession and whilst many independents Kitchens Kitchens has spoken to in recent weeks are reporting increased confidence, we are still a long way from recovery yet.
Company failures from a consumer point of view are not as easy to predict as consumers don't generally credit search a company or perform due diligence before putting a deposit down on a new kitchen but the biggest lesson learnt from the Moben Kitchen failure was this, consumers who paid cash lost out, those that paid deposits on cards, generally didn't.