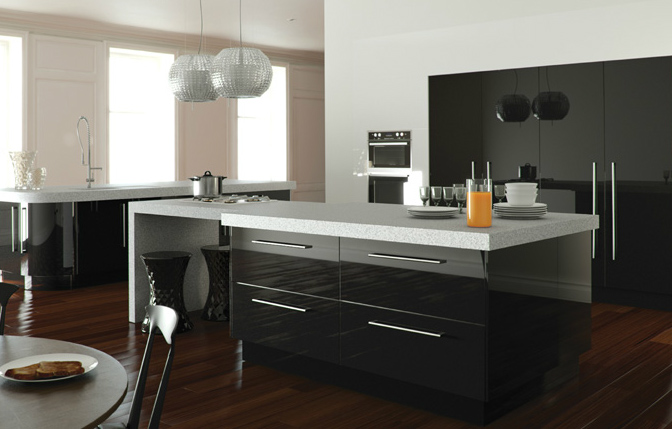 The NorthWest of England including the likes of Liverpool, Warrington, Manchester, Stockport, and St Helens in the counties of Merseyside, Cheshire, Greater Manchester and Lancashire pretty much dominate the UK kitchen industry, with many many kitchen companies having showrooms and/or head offices there and one such family run NW kitchen business is TapeFox Kitchens, of St Helens and Warrington.
So then, Who Are TapeFox Kitchens?
TapeFox Kitchens are to St Helens, what Panorama Kitchens are to the Liverpool kitchen market. Outside of their home towns, neither are that well known but ask around locally for recommendations and both feature highly.
Both TapeFox and Panorama`s online reputations are as seemingly in as high a regard with no real kitchen consumer complaints to speak of, which considering the number of years both TapeFox and Panorama have been trading, would suggest they do a good job for their customers.
At Kitchens Kitchens, we would consider TapeFox to be a type of kitchen business that has looked at ways of increasing its margin by bringing some of the kitchen manufacturing process onsite. What this does is allows them to buy in the door fronts from the likes of TKC and Burbridge (who both manufacture some nice doors) but by making their own cabinet furniture they are retaining some of the margin lost that would have had to go to another third party business.
This process is commonly referred to as Vertical integration, and (sorry for the Business Studies lesson here) it is the act of expanding a business into new operations for the purpose of decreasing a firm's reliability on other firms in the process of production and distribution.
As indicated. There are cost savings of making such infrastructure investments and your reliance on 3rd parties and we at Kitchens Kitchens are seeing only a few UK kitchen businesses outperform the market at present, and this is one area that firms are gaining market share.
In addition to buying the doors from Burbridge, TKC and Bella, TapeFox also use BA Components UK and Ireland and their range of doors by the name of Zurfiz Kitchens and the example photo accompanying this Who Are TapeFox Kitchens post is the Zurfiz kitcfhens, Metallic Black gloss kitchen door.
TapeFox Kitchens  operate from Reginald Road Trading Estate, St Helens  and can be reached on 01744 811687