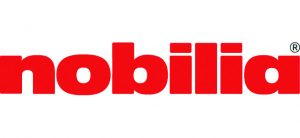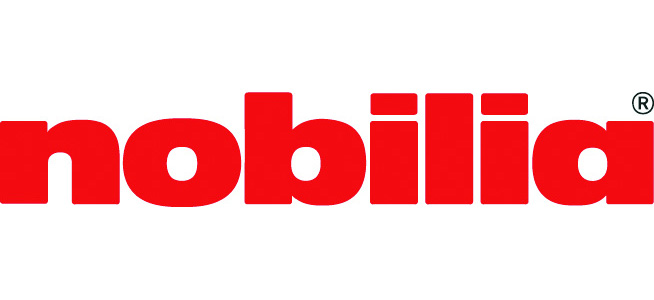 Nobilia kitchens is the german kitchen giant that is Europe's largest kitchen manufacturer, with more than 3,300 employees, 70 years of experience and €1.12bn in annual sales which is some 3100 kitchens each day.
The Nobilia Kitchens Standard
Nobilia is a giant for many reasons as both homeowners and property developers alike love their attention to detail.
They build intelligently engineered kitchens with great creativity and with designs suitable for almost any taste.
For many nobilia kitchens reflects their attitude to life, well balanced, creative and dependable.
You can get more expensive kitchens, you can get cheaper kitchens but the cost/quality ratio that Nobilia have expertly crafted in recent decades is admirable.
Nobilia kitchens seem to offer a glimpse into future mainstream home interiors and kitchen technology, designs and trends but makes them available at the right time and price.
Nobilia's focus is always on: Quality. From the planning department, the production department and on to the processing and customer service departments, they have engineered the whole manufacturing and delivery process to remove the headaches commonly experienced by their competitors.
The nobilia goal is to provide every customer with exactly the kitchen they want and as unique as the people living in them.
Designer and retailer iHome Interiors started life back in 2009, as an internet based company specialising in bespoke Kitchens, bathroom & bedrooms and for them Nobilia was the perfect brand to partner with.
iHome lead designer and owner Alex says "We had a number of years in the industry before forming iHome and we saw first hand the limitations other brands had and the common mistakes, particularly in the kitchen fittings and installations that let customers down. Nobilia was the perfect partner as they had engineered everything so that we could still be designers and be creative but we knew if we needed a particular element at a precise dimension, thats exactly what we got"
Another Nobilia designer in London, Micheal from Modus of London says; "Nobilia are great kitchens and alongside our other german kitchen brands of Pronorm and Warendorf we have the right mix of affordability for all budgets safe in the knowledge that whatever the customer's choice, budget and requirements, that there is a perfect kitchen for them."
Competency knows no boundaries – Nobilia is impressive both nationally and internationally and their reputation has led to over 8,000 trade customers in more than 90 countries around the world using nobilia kitchens as their partner.
Whilst the German kitchen market is very competitive it is truly staggering that even though more than 300,000 kitchens i.e. almost every second kitchen made by Nobilia is exported, that the same number is bought each year by German citizens or businesses for the domestic german kitchen market.