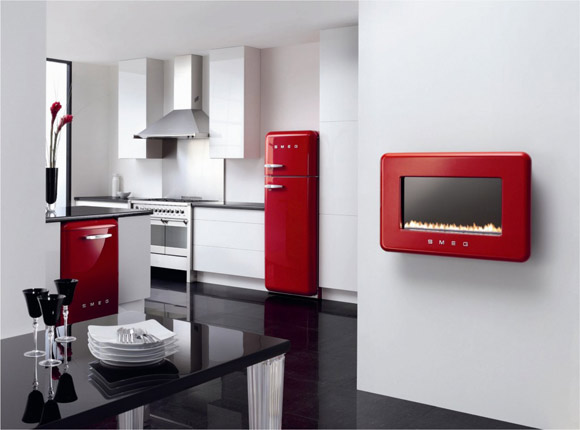 An open-plan kitchens are very much on-trend and a great idea if you like socialising and entertaining, as you won't miss out on any of the action whilst you cook.
However, there are some things to remember when considering an open plan kitchen/living space and in addition to providing a comfortable environment with suitable furniture and layout, many people forget that you need to pay careful attention when choosing the right appliances for your open-plan scheme, to take account of the low sound levels needed, efficient extraction and good design, that are needed.
But leaving the functional aspect of open plan kitchen appliances aside which Smeg has embraced the trend for open-plan living with this collection of eye-catching, design-led kitchen appliances, it seems to be one of the first big kitchen appliance brands to embrace the living flame more commonly associated with the FireBox brand, which has crept into many modern kitchen designs of late.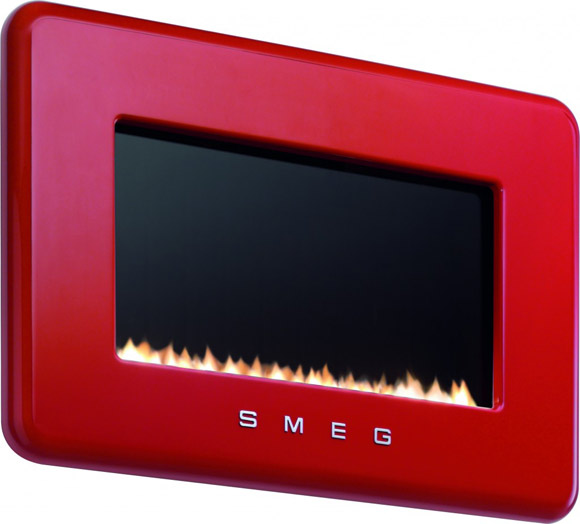 Smeg flueless gas fires combine excellent functionality with stylish aesthetics and innovative technology. All models are available for use with either natural or LPG gas, whilst the Linea and Classic models come in a choice of portrait or landscape design. Alternatively, select the 50's retro style models which not only look great, but offer interchangeable frames to change the look in the future.  All fires are 100% energy efficient, converting all gas consumed to heat, and thanks to a in-built unique catalytic converter system, no chimney or flue is required. For complete safety and peace of mind, all Smeg fires incorporate an oxygen sensor and flame failure device.
The Smeg builds on the sucess of the Firebox heater which has seen a lot of growth amongst the modern designs being put to homeowners for a wide range of bespoke kitchens so with the marketing budget behind Smeg, we would expect this to be very popular in 2014 and beyond..
And if the Smeg Fire wasn't enough for you, perhaps you would like to consider a Smeg Cortina?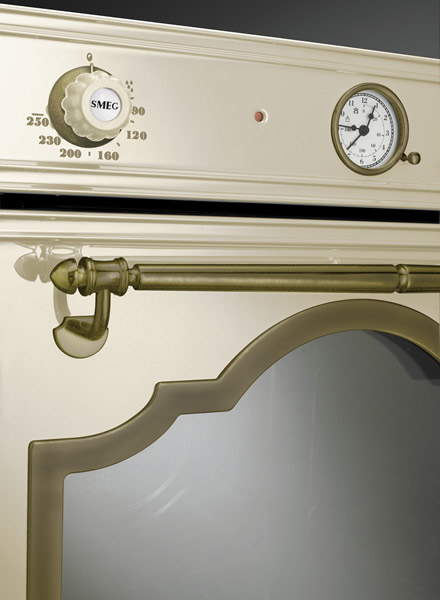 Whilst Cortina maybe familiar to some as a ski resort in the Southern (Dolomitic) Alps, I would hazard a guess that 95% of people reading this will think of the image below when they hear or read the word "Cortina"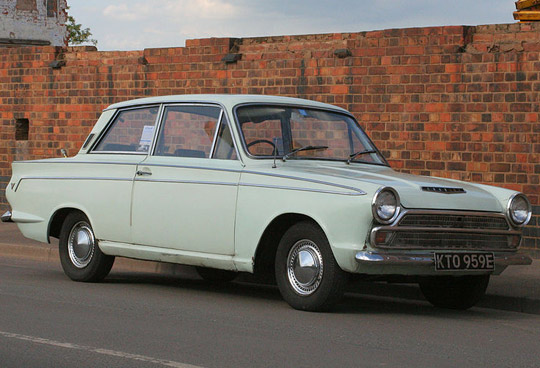 According to Smeg, the Cortina aesthetic line, developed in conjunction with Master Blacksmith Giancarlo Candeago, is the upshot of a savvy selection of materials and attention to detail. Inspired by a long artisan tradition of blacksmiths who worked iron with great skill high up in the Italian mountains, the Cortina line (including ovens, hobs and hoods) recalls the elegance and appeal of wrought iron objects in truly unique appliances. The careful choice of materials and polished detail and finishes come together to give off a sumptuous and luxurious effect. Moreover, the extensive use of colour enlivens products whose style still remains timeless.  The true value of artisan expertise shines through in our ovens and can be seen in the glass door panel detail (a feature of the hoods as well) and the beautiful double inlay. Smeg has also developed gas hobs in addition to the ovens and hoods to round off an aesthetic line that will become the centre of attention in your kitchen.
Smeg UK, established in 1989, has been supplying premium domestic appliances across the UK for more than 20 years.  Based in Abingdon, Oxfordshire, the company supplies an extensive range of over 750 products across all corners of the UK via its growing infrastructure network, of major retailers and distributors throughout England, Wales, Scotland, Northern Ireland & the Republic of Ireland.
To download a Smeg brochure click here