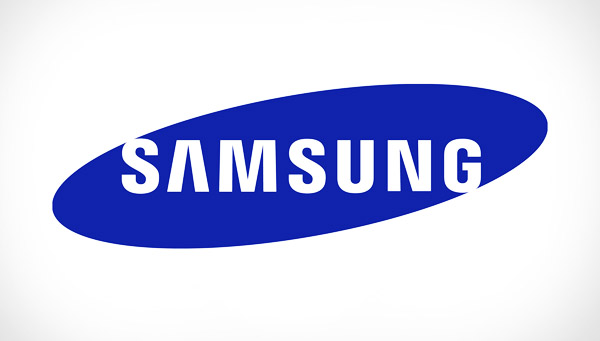 Samsung Electronics Co., Ltd. today announced that it is bringing the premium taste of fresh, crisp sparkling water right to the kitchen with the Samsung RF31FMESBSR 36" Four-Door Refrigerator featuring the industry's first-ever automatic sparkling water dispenser. Powered by SodaStream (NASDAQ: SODA), the recognized leader in personalized carbonation technology, the integrated system delivers cold, filtered sparkling water from the same mechanism on the refrigerator door that produces still water and ice.
With the new Samsung Four-Door Refrigerator with sparkling water dispenser, getting the crisp delicious taste of sparkling water is as easy as pushing a button. Using the same control panel they would use to select between water or ice, consumers can select up to three levels of carbonation for their sparkling water, giving them just what they are looking for to quench their thirst. The sparkling water dispenser uses a standard SodaStream 60L CO2 cylinder that rests in a small, concealed area inside the left refrigerator door, which is easily accessible to change when empty.
With the addition of the sparkling water dispenser, consumers can save space in the refrigerator that was previously allocated toward bottled carbonated beverages and reduce bottle waste in the home overall. In addition, consumers will ultimately save money that was used to purchase carbonated beverages, all while enjoying the convenience of getting sparkling water at the touch of a button.
"The new Samsung Four Door Refrigerator with a sparkling water dispenser reflects Samsung's strong commitment to offering home appliances that not only meet consumers' needs, but anticipate them in ways they never thought possible," said Kevin Dexter, senior vice president of home appliances sales and marketing, Samsung Electronics America. "By joining forces with SodaStream, we are able to offer our consumers something never before seen on a refrigerator and bring a new experience to the kitchen."
"This collaboration brings home carbonation to the next level, and we are excited to partner with Samsung to help bring our revolutionary technology to consumers," said Daniel Birnbaum, CEO of SodaStream. "This product is a key milestone in a vision that represents the future for enjoying fresh carbonated beverages at home, easily made at the touch of a button, and without the clutter and waste that is produced by the old pre-packaged beverage industry."
The 30.5 cu. ft. Samsung Four-Door Refrigerator with the sparkling water dispenser joins a long list of product innovations from Samsung that are revolutionizing the refrigeration category and offering best-in-class features for today's dynamic homes. These include convenient storage features like the kid-friendly counter-height FlexZone drawer with four temperature settings, and the proprietary Twin Cooling Plus® technology that keeps food fresher longer. This model also includes high efficiency LED lighting to illuminate virtually every corner2 and the Ice Master ice maker which produces up to 10 lbs. of ice per day. These features are complemented by Samsung's premium design and elegant finish, making it not only functional but beautiful as well.
The Samsung RF31FMESBSR Four-Door Refrigerator with a sparkling water dispenser will be available in the U.S. in April 2013 for an MSRP of $3899.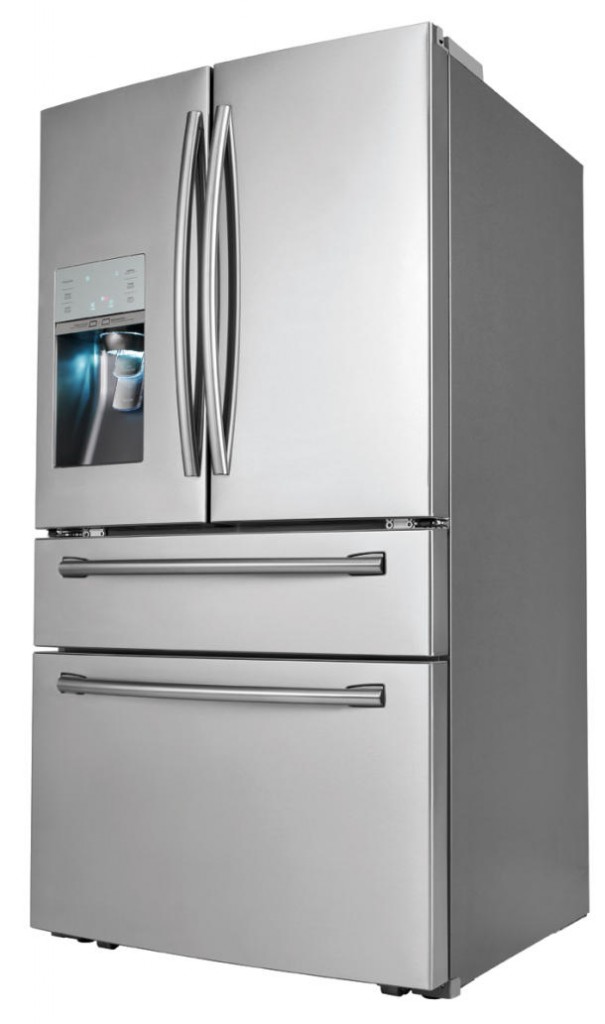 As you can see from the above photo, the Samsung RF31FMESBSR is a beautiful looking kitchen appliance and whilst not yet available in the UK, with Euro demand for American style fridge/freezers continuing to grow, we at Kitchens Kitchens are sure that its only a matter of time before Samsung roll this out in the UK.
About Samsung Electronics Co., Ltd.
Samsung Electronics Co., Ltd. is a global leader in technology, opening new possibilities for people everywhere. Through relentless innovation and discovery, we are transforming the worlds of televisions, smartphones, personal computers, printers, cameras, home appliances, LTE systems, medical devices, semiconductors and LED solutions. We employ 236,000 people across 79 countries with annual sales exceeding KRW 201 trillion. To discover more, please visit www.samsung.com.
About SodaStream
SodaStream is the world's leading manufacturer and distributor of home beverage carbonation systems which enable consumers to easily transform ordinary tap water instantly into carbonated soft drinks and sparkling water. Soda makers offer a highly differentiated and innovative solution to consumers of bottled and canned carbonated soft drinks and sparkling water. Our products are environmentally friendly, cost effective, promote health and wellness, and are customizable and fun to use. In addition, our products offer convenience by eliminating the need to carry bottles home from the supermarket, to store bottles at home or to regularly dispose of empty bottles. Our products are available at more than 60,000 retail stores in 45 countries around the world, including 15,000 retail stores in the United States. For more information, visit http://www.sodastream.com.
Samsung to target independents with "Made for Europe" appliance range
Samsung is looking to expand its distribution network for appliances in the UK and will be targeting independent and specialist retailers with a number of incentives, including access to training and a rewards programme, and as per Kitchens Kitchens would like to see, we hope that Samsung start offering a more harmonious product offering and making available in the UK products currently available in the US only, Four-door Samsung RF31FMESBSR SodaStream fridge/freezer.
Following the launch of a major range of "Made for Europe" domestic appliances at its Euro Forum in Monaco in February, head of digital appliances Russell Owens told ERT: "We're looking to expand our network through the work that we're doing with the buying groups, but we're also targeting a core range of specialist dealers, where we can have a dedicated area sales manager. So we're looking to build on our field sales team to coordinate all aspects of the business.
"Retailers would have access to our training and our merchandising and promotional teams, as well as to an extensive product catalogue tailored to the independent channel. They would also have access to our marketing plans and participation in campaigns, both promotions and added-value offers."
Mr Owens went on to say that Samsung would offer a dealer locator on www.samsung.com and that the company would be looking to expand its rewards programme for its independent dealers.
He said: "The rewards programme is a dedicated retailer incentive. We'd also be looking to expand our service pledge to our key retailers."
Mr Owens couldn't comment on online pricing, but said that it was Samsung's ambition to add value for both the retailer and, ultimately, the consumer.
For the full interview, see the May 2013 issue of kbbreview.
Want kbbreview delivered to your door? Kbbreview has been the leading business magazine for the kitchens, bedrooms and bathrooms sector for over 25 years. Written for the independent retailer, it is also read by manufacturers, distributors, suppliers, architects and designers.
It focuses on news, features, advice, profiles and products and is the key source of information within this exciting and wide industry.
It is not available on the shops, but you can click here to get it delivered to your door every month.