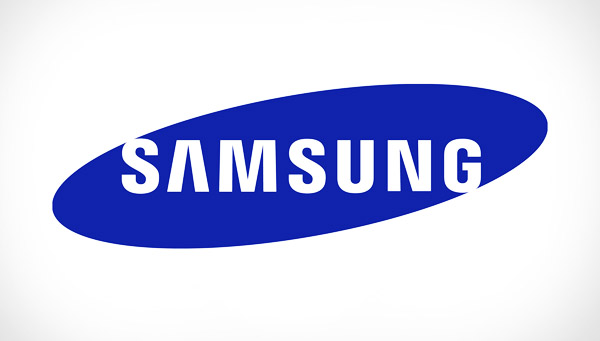 Samsung has unveiled a major new range of "made for Europe" domestic appliances, backed by a national advertising and marketing campaign.
The company's latest products were announced at Samsung's European Forum in Monaco.
Among the products on show at the event were several new ovens, including a smart appliance with sensor technology, an updated range of built-in Dual Cook models, as well as a combi-microwave and combi-steam oven, due to be launched in June. In what Samsung claims is a first for the UK, the combi-microwave will also have a 150mm warming drawer.
Other products on display included an 800mm-wide induction hob, as well as an extractor hood, which uses gesture control technology. These products will be released towards the end of the year.
Samsung is also launching a new range of dishwashers, as well as a tumble dryer to match its existing Ecobubble washing machines. The company also announced the arrival of a new washing machine.
A number of cooling appliances and floorcare products completed the offering, including the new RB31 fridge, which, says Samsung, offers consumers maximum organisation and use of space, thanks to features such as the Easy Slide shelf for simple storage and removal of food.
The RB31 will come with a 10-year warranty on its digital inverter compressor.
The new Samsung marketing campaign will feature two advertisements, one for its updated Ecobubble washing machines and the other for its new fridge-freezer range. The advertisements will be accompanied by point-of-sale material in-store.
Said Nick Bevan, Samsung UK's product manager for cooking: "With the ovens, we're waiting to see what kind of uptake we will get to identify the support we'll need to give. But, early feedback has been very positive. We'll be providing as much point-of-sale material as possible."
Bevan went on to comment that kitchen retail is a new segment for Samsung and that the company would be targeting kitchen specialist retailers like never before.
Working With Samsung Appliances – Easy Gourmet Touches Make Dinners Special
Family dinners been credited with everything from relieving stress to improving a child's vocabulary. But in these busy times, it's tempting to rush through the meal rather than savoring the experience. Keep your family bonding across the table a bit longer with easy gourmet touches that make your everyday dinners special.
 Warm Up for Dinner
Nothing signals the family (and their stomachs) that dinner is nearly ready quite like the smell of baking bread. And you don't have to spend the afternoon elbow-deep in dough to create the effect. Here are a couple of easier options:
• Bake it. Ready-to-bake dinner rolls from your local store's freezer or dairy section add homey warmth to a meal without much effort. And with a Samsung Flex Duo Oven, you can bake the rolls while you roast a chicken or cook a casserole. The dual temperature controls mean you can prepare each item to perfection at the same time.
• Fake it. A low oven or, better yet, a warming drawer (available on select Samsung ovens) set on medium can quickly heat up rolls or a loaf of bread from your supermarket or local bakery.
Restaurant Ambience Without Reservations
The smallest details can make a meal special. Try these restaurant-style touches at home:
• Switch up the daily grind. There's a world of difference between ready-to-shake pepper and the freshly ground kick a peppermill provides. Let the kids play waiter and take turns being the official grinder.
• Warm up your plates. Keep your food hotter longer with a warmed-up plate. That's easy to do if your oven has a warming drawer—just set it to low. If you don't have a warming drawer, rinse the plates in scalding water and wipe dry just before you set them out on the table.
• Oil change. If you usually use butter or a spread for your bread, set out small plates of extra-virgin olive oil for dipping.
Garnish Your Plates from the Refrigerator or Pantry
Add a jolt of color or a bit more flavor to your dinner plates with fast, easy garnishes. Use what you have on hand, and encourage the kids or your spouse to indulge their inner chefs and imaginations to help. Here are three ideas to get started:
• Expand your palette. Parsley is a classic garnish, of course, but don't be afraid to use the other items in your crisper for eye-catching, edible decorations. Accent the plate with thin rings of green, red, or yellow pepper, carrot sticks, orange slices or even fresh celery tops.
• Paint the plate. Drizzle lines or dots of mustard, ketchup, soy sauce or any other suitable condiment on the plate before placing the food portions on it. Or sprinkle the plate with paprika and run your (clean) finger through it to make a striped design.
• Crunch time. Use pieces of leftover bread and that last bit of cheese for a quick, delicious toast to float in soup or perch on a bowl of chili or stew. Grate the cheese over the bread and pop it into your oven's broiler until the cheese has melted.
Serve It Hot, Whenever the Family Is Ready
Juggling family schedules isn't easy. Whether your meal is home-cooked or brought in, you can serve it piping hot. Set your warming drawer to high and the food will still be the perfect temperature when the last member of the family arrives home from work, sports practice, or school activities.
Spicing up your evening meal with a few special flourishes—and with the help of your oven—will have your family savoring their time spent with each other around the dinner table just as much as they enjoy the food.
Whilst many wont yet be all to aware of the brand Samsung as a domestic appliance manufacturer they have made many advances into the domestic appliance sector and have some innovative products that take on the premium brands of the likes of Neff, but without the Neff price tag.
For more than 70years Samsung have been innovating and their products are equally at home in the modern and bespoke kitchens from UK brands to German kitchens brand Nobilia or Hacker and look equally fabulous at home in the stunning Italian kitchens of Bontempi.