Lieben Der Kuche Ltd are an authorised UK dealer for Schuller with a German kitchens direct (supply only) service across the UK or a home visit design service and showroom presence covering the North West, from Northwich and Formby in Liverpool.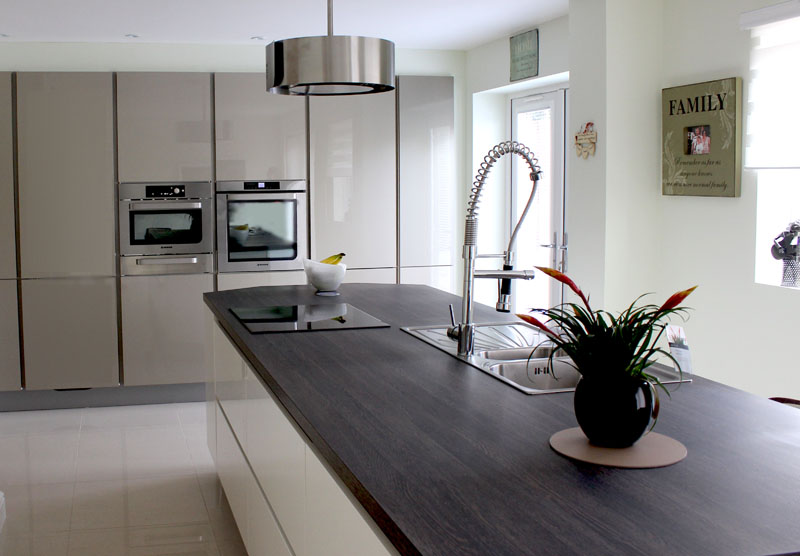 For this Real Kitchen Lieben Der Kuche clients Jason and Joanne from Eccleston, Lancashire wanted the efficiency of a German kitchen, fit for the family's needs but which also offered ample storage and food prep solutions, with an open and informal feel.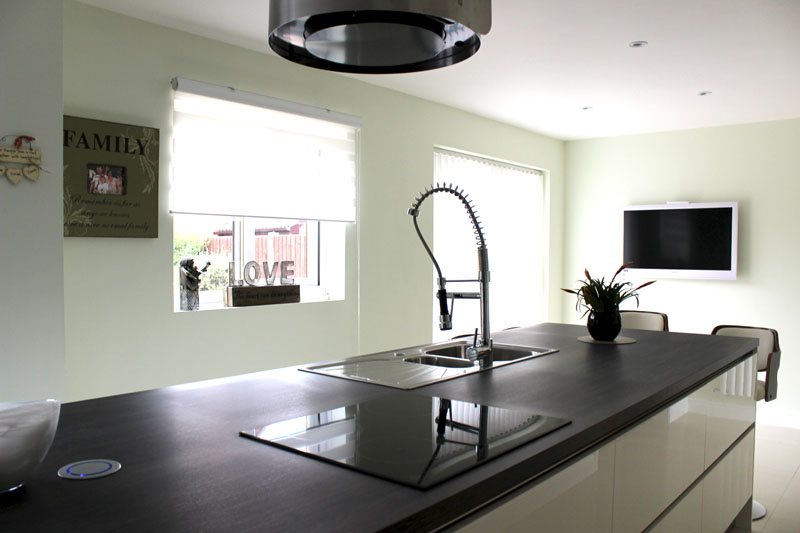 The island contains ample storage and with wide and deep premium load bearing drawers, they provide far greater access over  traditional cupboards and unlike many German kitchen designs Shane from Lieben Der Kuche limited the white handle-less elements to the island.
Pop up power sockets and a wide screen TV complete the family friendly setting as the kids can do their homework or watch TV whilst the family meal is being prepared and cooked, which was a client prerequisite.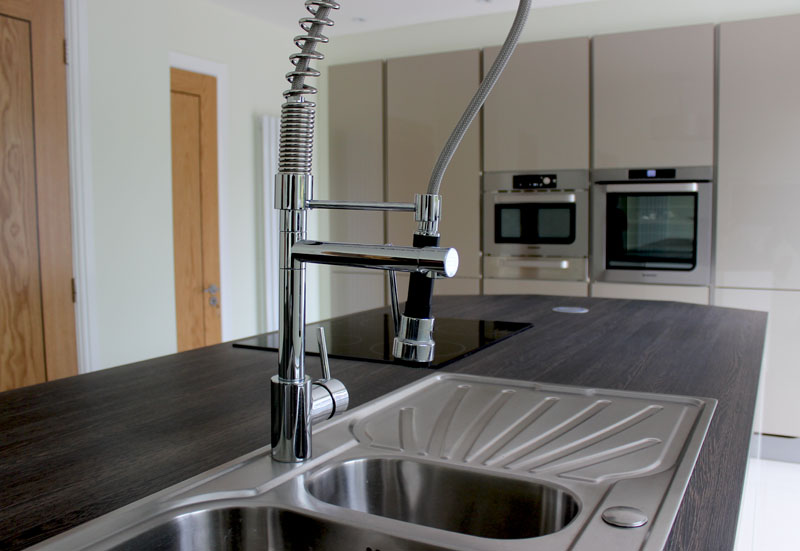 On the use of the subtle yet stunning Champagne Schuller doors to the tall bank Shane comments;
"Whilst white gloss and indeed white matt have been the staple of German kitchens of recent years, some manufacturers like Schuller are widening their colour palettes and at Lieben Der Kuche, its fair to say that whilst we still do a lot of white kitchens in matt or gloss, more and more people are steering away from the solid monotones and with Caramels, Champagne's, Metallic's, and Carbon Metallic's growing in popularity it goes to show that whilst some UK brands are promoting their monochromes more and more, its innovative brands like Schuller that are setting trends and giving the modern kitchen buyer something visually different and exciting."
To see more of the images or speak to Lieben Der Kuche, the above Real German Kitchen Case Study can be found by clicking here