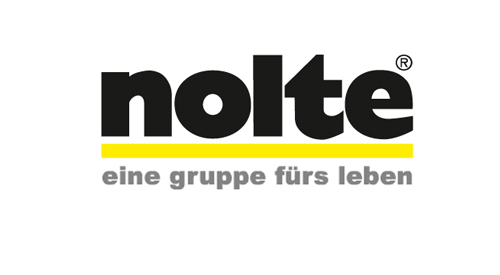 Nolte's country manager, Richard Pedgrift, recently gave the Kitchen, Bedroom and Bathroom trade magazine kbbreview his views on the current state of the kitchen market.
Q: What is Nolte's position in the UK?
A: The UK is a key market but it's a market where we're extremely underexposed as a brand and under-represented in terms of dealer network and our coverage of contract projects. Around 18 months or so ago, we recruited new sales guy for retail and in the past year we've opened a cross-section of 25 new studios. That takes our network to around 50 and I'd say we're about halfway to our target number of 100 studios in the UK and Ireland.
We're 18 months into the new programme, so we've got a way to go, but we grew last year on the year before, so things are certainly moving in the right direction. The strength of the pound and the uncertainty of the euro make the UK a key market.
Q: Are we seeing a recovery of the UK contract market?
A: The contract market in the UK is showing strong signs of recovery, principally in London, and that's helping drive business. Builders seem to putting in high-specification products into developments, too. If our projections come to fruition, our project growth this year will be about 60%, which is very strong, and that growth reflects all the work we put in last year.  The retail market for us in the UK will grow as all of the new studios become more experienced and established.
Q: What's the state of the global kitchen market?
A: Unfortunately there isn't a one-size-fits-all answer to this. Certain territories are showing good growth, for example Eastern Block countries, while others can only be described as challenging – like the Iberian peninsula. There are many factors that affect market performances and economic outcomes. Nolte last year showed growth over 2011 and in that respect we are satisfied with our results.
Q: Are we seeing signs of a market recovery?
A: Certainly the UK has steadily improved year on year since 2007/8 when the markets crashed. We have no indications that this will not continue and our projections for 2013 are very positive. Despite the fact that we all talk the UK economy down, we at Nolte Kitchens see continued growth in both our retail and contract business. Our products cover the middle to high-end market and it is entirely possible that this is the sector that is recovering the fastest.
Q: What's the current state of the UK kitchen studio market?
A: Geographically, we have a good spread of studios across the UK and the Irish Republic. In general terms, business is steady with a few areas outperforming the rest. This is not a new phenomenon and would have always been the case, with or without the recession.
Q: Are we still experiencing a mid-market squeeze in the UK?
A: Many say that the downturn has pushed consumers towards the low and top end of the market almost squeezing out the middle market. There appears to be some evidence of this mid-market squeeze in general terms. Nolte Group produces furniture for a very wide spectrum of the market, although Nolte Kitchens are mid to top-end products. Our group marketing strategy positions our products very broadly, so that this type of fluctuation has only a marginal effect. It is easy to see, however, how smaller manufacturers with a more restricted market appeal could either benefit or suffer from such a squeeze, depending on their target audience.
Q: Do you think enough retailers are pushing the boundaries of design in the UK?
A: Design is not generally led by dealers, it's consumer-led and their choices and decisions are generally affected by potential house moves. People stay in their houses for an average of seven years, so they're very nervous about putting anything too individual in their kitchens because they're worried buyers will be put off by it. So everything tends to be quite plain. As a manufacturer, you have to offer a flexible product range to encourage individuality where required. Consumers tend to choose very comfortable kitchens. At the end of the day, independent retailers want to make money and they won't want to scare off potential customers with wacky designs. I fully support our dealers in designing saleable kitchens.
Who Are Nolte Kitchens?
Nolte kitchens is actually the second biggest kitchen brand in Germany and by concentrating on a consistent corporate philosophy, Nolte kitchens has become an efficient and innovative company since being founded back in 1958. Whilst Nolte, may not be the biggest German kitchen manufacturer just like Jaguar Landrover isn't the bigger global exporter of cars, but not unlike Jaguar Landrover, it is a quality product with growing consumer appeal and with German kitchens accounting for half of all imported kitchen furniture into the UK, the demand for the German kitchen has never been stronger, and demand continues to build year on year.
The company behind Nolte kitchens stands for German kitchens with high quality standards, designed and made in Germany and that which offer a distinctive look which is absolutely perfect. Nolte Kitchens are not as widely used in the property sector (i.e contract kitchens and trade kitchens) unlike Nobilia kitchens, probably Nolte's most direct competitor, but we at Kitchens Kitchens get the feeling that Nolte prefer it this way and would rather be known for bespoke creations?
Want kbbreview delivered to your door?
Kbbreview has been the leading business magazine for the kitchens, bedrooms and bathrooms sector for over 25 years. Written for the independent retailer, it is also read by manufacturers, distributors, suppliers, architects and designers.
It focuses on news, features, advice, profiles and products and is the key source of information within this exciting and wide industry.
It is not available on the shops, but you can click here to get it delivered to your door every month.