Kutchenhaus was established in 2004 at Trafford Retail Park, Manchester to allow homeowners in the North West to buy the highest quality German designer kitchens at the lowest possible price without sacrificing quality or service.
And it's not just the homeowners of the North West who have benefited from our low prices and high quality – we fit bespoke kitchens throughout England, Scotland, Wales and Northern Ireland.
Our kitchens cost a fraction of what you would expect to pay for such high quality kitchens. Our kitchens are solid, pre-built units, not flat-pack, built in the factory and supplied direct to you – cutting out the middle man means high quality, low price kitchens.
Kutchenhaus Blog Post – How Much Kitchens Cost and Why
There was a brilliant graphic from Kutchenhaus to accompany their blog post about choosing a kitchen is not just about style and colour – there's more to consider when you're thinking about spending £1000's, so make sure you've got the facts. To help you understand the facts we've produced an infographic.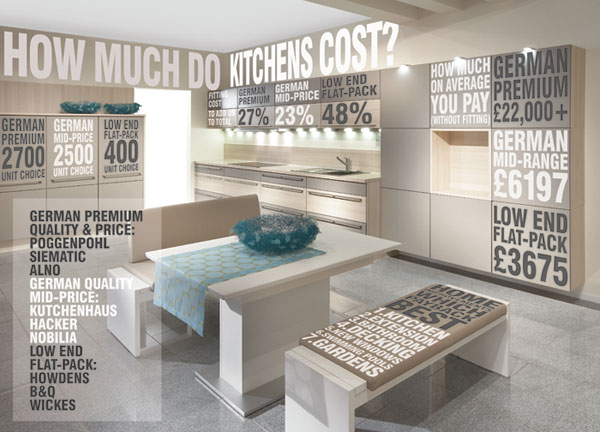 Kutchenhaus – The home of the German Kitchen
The Largest dedicated kitchen manufacturers in the world. Kutchenhaus are the UK retail outlet of Nobilia, the world's largest manufacturer of modern kitchens, supplying complete kitchens, kitchen cabinets, worktops and top brand appliances to countries throughout Europe and around the world. 1 in 3 kitchens in Germany is built by Nobilia.
The company has been building and supplying top quality German kitchens since 1945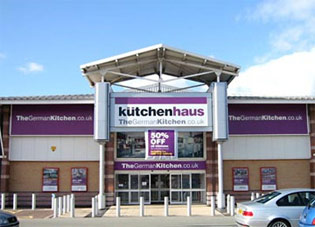 Kutchenhaus have showrooms serving people looking for Kitchens Aberdeen, Kitchens Chester, Glasgow, Hull, Kitchens in Manchester, Sutton Coldfield, and also York.