Michael Lloyd Hazelgreaves, owner of Wirral based wetrooms-online.com made a comment in February`s kbb review magazine that, whilst it made me laugh, was spot on.
Off the kitchen, bedroom and bathroom (ie kbb) industry Michael said "The ones offering 60% to 70% are living in cloud-cuckoo-land if they think the buying public will fall for this long term" and you only have to look at a lot of the kitchen, bedroom and bathroom websites to see that the never ending DFS like "50% off" sales are now not enough for some retailers, and as Michael has obviously noted, the whole practice is utterly laughable as only an idiot would not see through such an obvious deception.
So one of three things is a play here. 1) kitchen, bedroom and bathroom websites offering 60, & 70% off think you are an idiot, 2) kitchen, bedroom and bathroom websites offering  60, & 70% off have idiots running them, or 3) kitchen, bedroom and bathroom websites offering 60, & 70% off are about to go pop and are not thinking about the future and what you are seeing is a fire sale before the company goes into administration.
Either way, none of the above is good for the consumer and it does beg the question as to why companies start down this route. Granted consumers love a bargain but a marketing consultant who is part of the Kitchens Kitchens team thinks that companies should look at other attention grabbing tactics, as companies who make such claims are open to abuse in that the first message the consumer is given about the brand (offering 60-70% discounts) is one that puts the emphasis away from quality and service and solely on the price but from a position where the consumer has all the power.
If consumers don't value your value proposition or brand, you as a retailer have zero power, and are somewhat at the mercy of consumers who see your brand as a discount (no value) brand.
Furthermore, as some kitchen retailers have found out, misleading tactics leads to bad press, as Wickes and Homebase found out when they were blasted by B&Q, whom had discovered that both Wickes and Homebase employed "yo-yo pricing" tactics were they doubled the price of some popular kitchens in the run-up to Christmas before slashing them again in the sales.
Quite how this has escaped an Office of Fair Trading telling off is beyond us?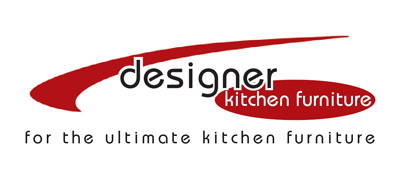 Bespoke Kitchen Design, Manufacture and Fitting, Any Kitchen, Any Size, Any Colour. just click here for DesignerKitchens