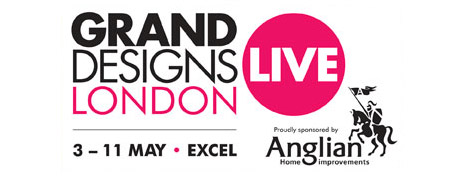 Grand Designs Live sponsored by Anglian Home Improvements and Miele, the German manufacturer and global leader in premium domestic appliances takes place at ExCeL London again, from May 3rd to 11th.
With tickets from just £12 the show is a highlight of the year and one of the few none trade shows which has been hailed as 'the UK's most successful launch exhibition in the last decade' and since launch has gone from strength to strength, establishing itself as the UK's number one consumer show for design and innovation for the home. Grand Designs Live visitors are home design and decoration enthusiasts, Grand Designs viewers and Grand Designs magazine readers, consumers active in the home build market, and construction and design professionals – architects, builders, contractors, surveyors, interior designers.
2014 promises new and exciting opportunities for visitors to the show with an interactive Miele kitchen experience, which will prove invaluable to anyone looking to successfully choose and create an inspirational kitchen space. The Live Kitchen Experience also returns with top Miele chefs and celebrity guests cooking live on stage and showing you how to create the perfect dish.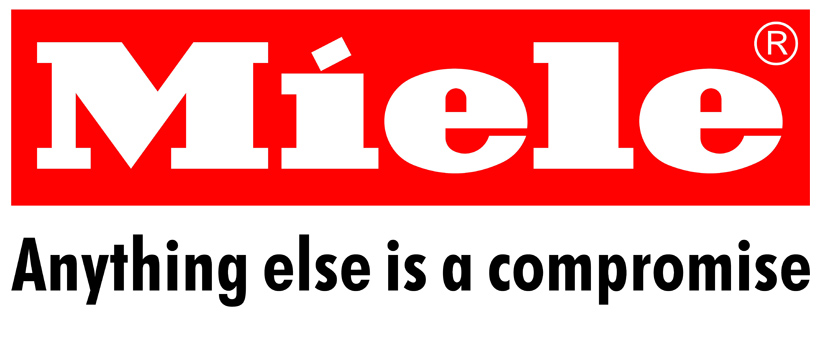 Miele looks forward to welcoming visitors to Grand Kitchens and the VIP Lounge in May, and in the meantime invites you to visit the Miele Experience Centre in Abingdon or the Miele Gallery, Cavendish Place, London where you can talk to our product advisors who will be happy to demonstrate the exceptional benefits Miele can bring to your kitchen.
At the brand new Taste for Design Restaurant with Nigel Smith sponsored by Miele, visitors can sit back, relax and enjoy a delicious lunch whilst choosing from a selection of taster dishes from the sumptuous menu cooked using the best fresh ingredients and which also includes a great range of vegetarian options. All dishes are prepared using Miele's brand new range of appliances and cooked by head chef Nigel Smith and his team.
Afternoon tea is also available from 3.15pm offering a great selection of sandwiches and sweet treats with tea or coffee or treat yourself to a glass of bubbly.
Lunch is served from 11.45am until 3.00pm and is £20 per person when booked in advance (£25 if you book at the show). To view the full lunch menu click here
Afternoon tea is served from 3.15pm until 5.00pm and is £15.95 per person. To view the afternoon tea menu click here
To book your lunch or afternoon tea package click here
Grand Designs Live will attract over 550 of the best quality exhibitors from the Interiors, Kitchens, Bathrooms, Build, Technology and Gardens sectors (all personally vetted by Kevin McCloud and the Grand Designs team) so be sure to book your tickets fast…
Jordan Green from Designer Kitchen Furniture on Grand Designs Live
Grand Designs Live for me is the highlight of the UK home interiors industry as whilst there are many UK trade shows, Grand Designs Live is more geared to the end user and as such you can really gauge the appetite for new trends and the products being showcased from the people who may end up actually buying them, or not.
It tends to be that the shows like KBB Birmingham are great if you are a retailer and looking for a new supplier of kitchen, bedroom or bathroom products but as an exhibitor at such shows as KBB you do tend to spend more of your time being sold to then being able to sell your own products, and speaking to a number of smaller brands at KBB this year, it did seem that a few were frustrated.
The big brands at exhibitions are simply there to create brand awareness and engage with the visitors but the SME companies tend to exhibit in the hope of securing orders so it is perhaps shows like Grand Designs Live that will serve innovative and creative SME`s better.