Following on with a look into the English made kitchens market, and more specifically, the Metris brand of modern and contemporary kitchens, Kitchens Kitchens Editor Jeff Russell, spoke to Irene Hughes, from the North West leading firm Kitchen Kraft.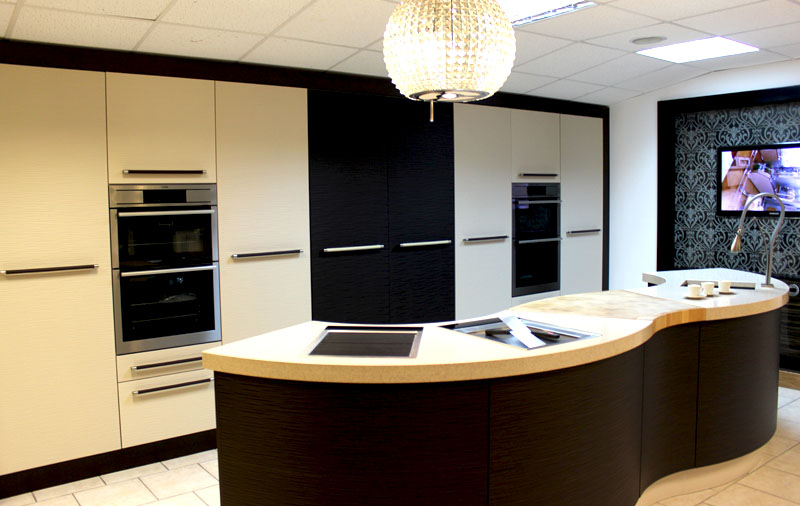 It is immediately apparent from the main photo of this Textured Wenge and Textured Sandstone mix; [on display in the Kitchen Kraft Northwich studio] that the Metris brand is a little different to what people may normally associate with English kitchens.
The style is bold yet it doesn't overpower the senses and getting up close you can see a texture to the doors, end panels and decorative panels that has a not too dissimilar feel you get when looking at a carbon fibre weave on a very expensive Italian supercar. It's subtle but reassuringly so.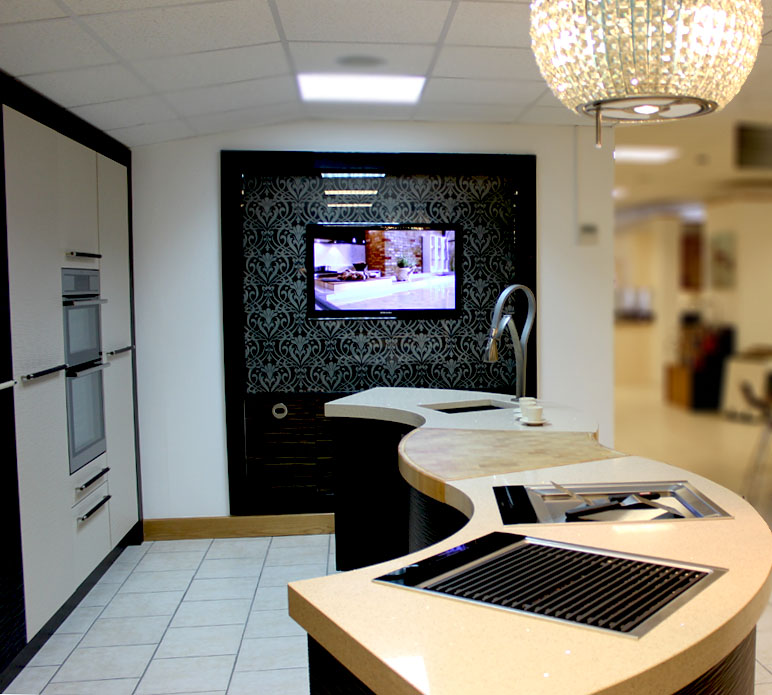 The island and overall footprint of this display is perhaps a little too big for a small apartment but Kitchen Kraft's Irene confidently tells us that they have designed and installed some Metris kitchens for clients that have dwarfed this showroom display!
Irene commented, "In our Northwich studio this display does get a lot of attention and whilst the wave shaped island is very much a centre piece, it is primarily a workstation in this display, with the butchers block being the centre of the kitchen, and with close at hand food prep zones including the sink, the domino hobs, plus food storage and cooking zones all in easy reach of one another the end result does make for a comfortable chef station."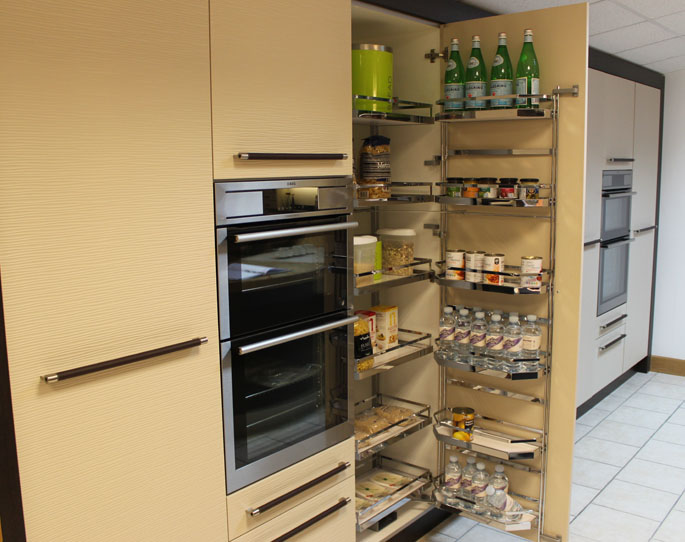 One thing that is immediately apparent upon opening up the tall bank of larder units is that the larders don't clatter when they open. This is unlike any other kitchen showroom we have visited and there is a quality feel to the workmanship at play and it's the little finishing touches such as stocking the larders with food stuffs that [as a customer] you can really imagine having these items in your own home.
It's so refreshing to see attention to detail and finishing touches these days as most other independent showrooms have a thrown-together feel which obviously fail to capture the attention of the consumer. Not so here and Irene informs us that this has always been the case at Kitchen Kraft;
"From day one our studio displays have always been about showcasing our workmanship just as much as the styles themselves and as we are one of the few kitchen businesses that employs our own installation team and not contractors our customers know that the displays in our showroom are representative of the quality of workmanship they will get in their own kitchen, regardless of the style they choose."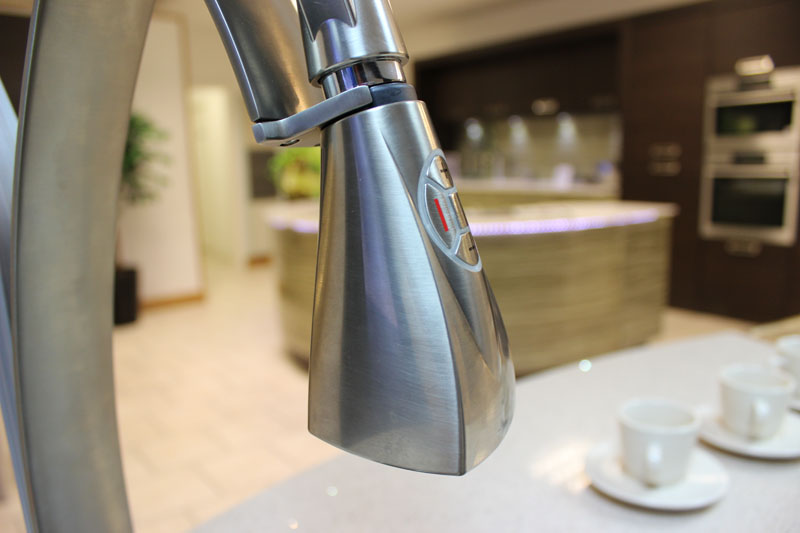 Metris are one of a few UK kitchen brands that have really taken the lead in terms of style innovation and with minty zebrano's, fitted curves, wave islands, even more variations of curves, and clean lines to choose from you get the sense that Metris is one of those fusion brands that has taken the best elements of a few styling influences and made them available in a clever and workable 'mix and match' of sorts.
Irene commented. "It is fair to say that with Metris you don't have to choose curves or straight lines, and why should you when you can have both! With Metris you have a workable range of door styles, work surfaces and decorative features that you can continue the theme or contrast them very easily, even down to the handles."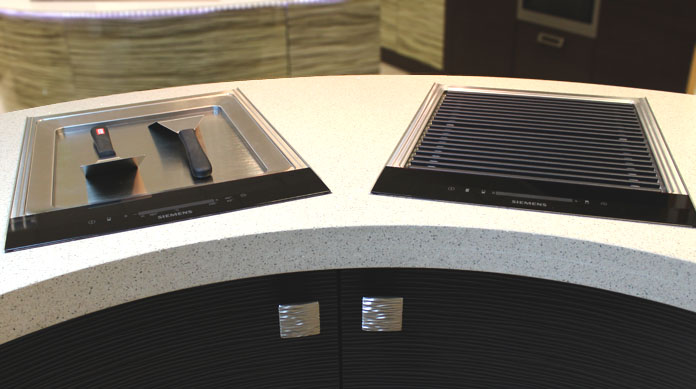 She's right as looking at the tall bank on this Textured Wenge and Textured Sandstone mix the Textured Wenge have Sandstone handles and the Textured Sandstone doors have Wenge handles, and its this type of attention to detail that you'd swear was engineered in Germany, not in a Northwich kitchen studio but one that Irene feels is a just another day in the office at Kitchen Kraft.
Kitchen Kraft, have a Summer Special Offer in place with up to 60% off Siemens appliances plus a free Siemens dishwasher in conjunction with sales of their kitchen furniture. See in store, click the image below, or call 0800 018 0009 for further details.