One Manchester kitchen company is bucking the decline in UK manufacturing trend and instead of being a distributer for UK brands such as Burbidge and Second Nature, it has invested in its own manufacturing facility to make truly bespoke kitchens, available in any colour the end customer wants.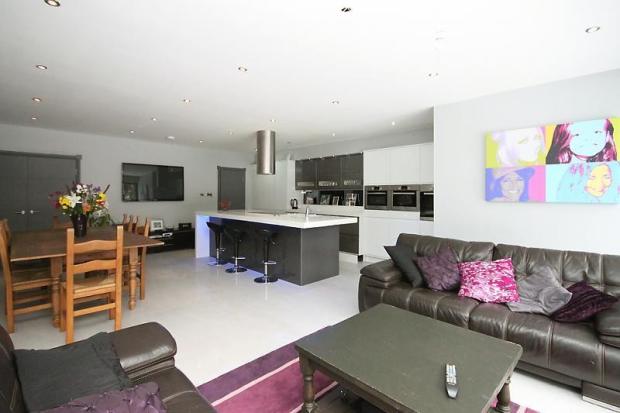 Kitchens Kitchens spoke to Designer Kitchen Furniture's Managing Director Jordan Green, about his vision for the UK kitchen market.
So why manufacture your own kitchens?
It is no great shock to all in the kitchen industry that competition is stiff in a sector that is still reeling from a long and protracted recession and from the contract kitchens market working with property developers to the practice of selling direct to home owners there is a marked decrease in activity and I wanted to take Designer Kitchen Furniture in a slightly different direction, where we could carve out our own niche as it were and deliver something a little different that would differentiate us significantly from the rest of the market.
So how different are you to most UK kitchen companies?
It is no great surprise to many people that the UK manufacturing output has been in decline and whilst there are some great UK based kitchen manufacturers and retailers who support them, at Designer Kitchen Furniture our customers can have a truly bespoke kitchen and in any colour they want, and we do mean any colour.
Although we have a colour palette of over 6000 colours including the premium colours from the likes of Fired Earth and Farrow & Ball, we have a Colour Matching Service where our customers can give us a sample of any colour and we will colour match it and recreate that colour in the kitchens we manufacture.
Who is your target market?
The kitchen industry is fairly well segmented starting with the flatpack kitchen brands, the independent retailers, UK distributers for the likes of Second Nature, Burbidge and TKC then there is the German factory assembled kitchens from the likes of Hacker, Alno and Nobilia, right up to bespoke and handmade kitchens from the likes of Harvey Jones with prices increasing as you move up through those sectors.
Our market is those consumers who want a bespoke kitchen but without the premium price tag commonly associated with the high end handmade brands.
Where do you stand on the use of the term "bespoke"
I think there has been much debate about the use of the term 'bespoke' as one well known assembled flat-pack brand has the work 'bespoke' in its marketing literature, which in turn has led to the use of 'truly bespoke' from companies (like ourselves) that actually deliver a one off, made to measure, fitted kitchen and as our strap line says, "any style, any size, any shape, any colour", and I don't think you can get much more "bespoke" than that in real terms. I think instead of 'bespoke' some of the brands muddling the use of the word might be better placed using something like "personalised" in the same ilk as car manufacturers do, in that cars are not one off creations, unless you are a Saudi Oil Sheik, and the big car brands don't use the word 'bespoke' but tailor their 'options' so as to enable consumers to make their new car more personalised.
Designer Kitchen Furniture, the 'bespoke kitchen' manufacturers, are based in Stockport, Manchester
To see a Real Kitchen Case Study by Designer Kitchen Furniture click here