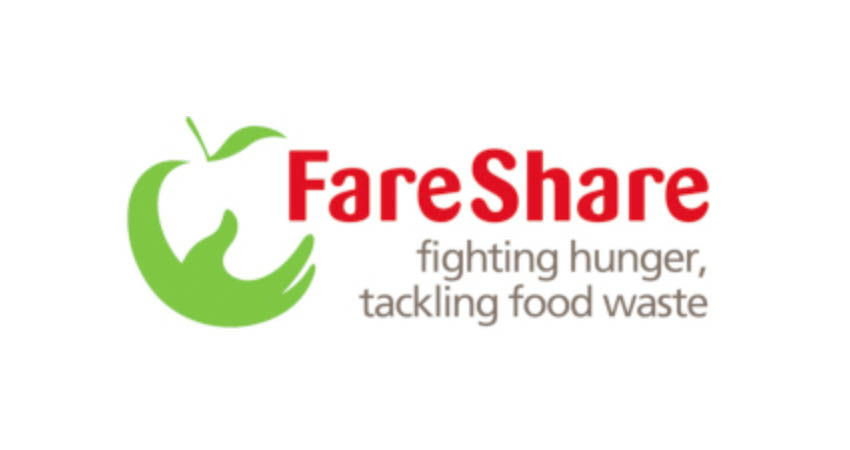 Local Howdens depots from the North West region including Cheadle and Reddish, have provided donations to food distribution charity, FareShare Greater Manchester, to support their work in supplying excess food to charities, groups and families who are facing food insecurity.
Various Howdens depots have donated two kitchens to the new Regional Centre at FareShare Manchester to support their staff and volunteers and help with their aspiration to support healthy food skills through things like cookery demonstrations. This is important in providing opportunities for people to share knowledge and skills in how to use food to cook nutritious meals.
What is FairShare?
FareShare Greater Manchester was launched in October 2008 to support communities to combat food poverty and food waste in and around Manchester. The operation is run by EMERGE 3Rs.
The team redistribute food to over 232 charities and community groups and new organisations are welcome all the time. Our community food members provide vitally needed meals, food parcels and snacks to hundreds of disadvantaged people every day.
They work with a huge variety of people experiencing hardship from people who are homeless or unemployed, people dealing with substance abuse, refugees and asylum-seekers at drop-ins, Sure Start Centres, and breakfast and after-school clubs for children and young adults.
FareShare and the Manchester 10k
Twenty employees from the Howdens North West region took on the challenge of running the Manchester 10k in September, many for the first time.
Between them, they raised £3,224 for FareShare, with Howdens offering to match it making the grand total £6,448.
All funds donated to FareShare during this spirited drive by Howdens will be put towards FareShare's new building.
Charlotte Read, Howdens Reddish Depot assistant manager, said: "We became aware of FareShare following Marcus Rashford MBE's campaign to feed children during lockdowns and school holidays. What they do is truly astonishing and provides a much-needed lifeline for local families and organisations. Getting involved and donating our product was the least we could do to help this charity and we are excited about how many people it will help."
Jo Cribbin, Howdens Cheadle depot manager, added: "I visited FareShare Greater Manchester for the first time and their vision and what they do was remarkable. It really is like a military operation as not only have they got to sort through food, but they are also responsible for its delivery or collection. We were over the moon to have 20 of us run the Manchester 10k, the atmosphere on the day was incredible. Raising over £3,000, which was then matched by Howdens, was remarkable and I know it will be put to such good use by FareShare Greater Manchester."
Miranda Kaunang, head of development at FareShare, part of EMERGE 3Rs, said: "We're extremely grateful for the generous donations from Howdens. The funds they've raised will help FareShare deliver valuable meals to people who are in need, at a very challenging time".
To find out more on FareShare Greater Manchester, visit: www.faresharegm.org.uk